Bubly sings 'Surma Surma', fans can't tell the difference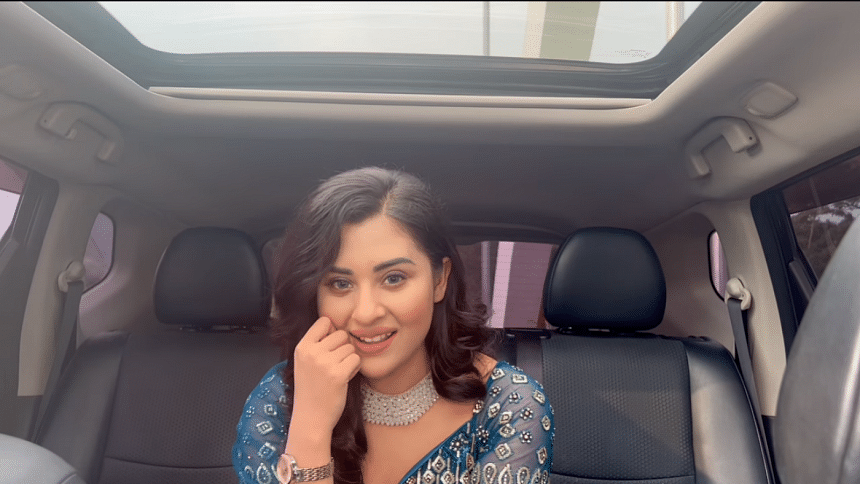 Bubly-Shakib Khan's new film "Leader Amie Bangladesh" is due to release this Eid and as a treat to her fans, Bubly sang the chorus of the film's latest song "Surma Surma".
The actress posted a video of herself, crooning to the newly released song in her car. She captioned the video, writing "A time for myself with my fans on 'Surma Surma' day".
"Surma Surma", was released around 7 pm yesterday, raking in 1,500 views within just five minutes of its premiere. The song offered wonderful visuals and costumes, where both Shakib and Bubly were seen in bright colours.
Previously, another song from the movie, "Kotha Ache", was trending all over the country upon its release, getting 1.1 million views in seven days.