'Banglar Rock Metal' flying off the shelves
"I usually come across contemporary bands and their music through social media. But this book has opened up a completely new world for me. Though I only knew little about the legendary musicians like Azam Khan, Lucky Akhand and his brother Happy Akhand, the book gave me in-depth information about them and introduced me to many other musical heroes of the past."
This is what 20-year-old varsity admission seeker, Ahamaad Shabab, shared with The Daily Star in regards to his feelings about the book "Banglar Rock Metal". Shabab collected his copy of the book from Baatighar, at the capital's Bishwo Shahitto Kendro, during the unveiling ceremony on August 5.
Within just a week of the book's release, copies of the first print run of the book have already been sold out. After a positive response of such magnitude, another unveiling ceremony took place in the capital's Farmgate area, with new copies from the second print run, on Friday.
Tanvir Ahmed, from the music journalism platform Musophia, said he had always felt the need for something like this book, which would fulfil the curiosity of many regarding Bangladeshi band-music.
This book, written by Haque Faruk and Milu Aman, is considered to be one of the first encyclopaedias on Bangladeshi band-music. The publisher of the book is well known musician and founder of Aajob Prokash, Joy Shahriar.
Co-author Faruk said that the response from readers was tremendous, and that all books from the first print run were sold out within just five days.
"From time to time, we see newspaper articles on rock music—but there was never was a regular source for information on our band scene. The authors have compiled a lot of information through this book, and one can learn a lot from reading it," said Abdur Rahman Nur, assistant manager of the DRH (Developing Reading Habit) under the Secondary Education Development Programme of the Ministry of Education.
He added that there are sufficient books on Rabrindra Sangeet, Nazrul Sangeet, Bangla folk and classical music, but people have never seen any books on Bangladeshi rock music. "Now, those who want to conduct academic work on rock music, may find this book a useful resource for further research," added Abdur Rahman Nur.
Musicians have also come forward to share their appreciation for the initiative of publishing such a book.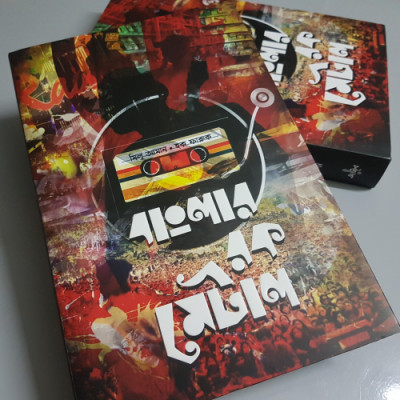 Maqsoodul Haque, former president of the Bangladesh Musical Bands Association (BAMBA), also the frontman of band Maqsood O Dhaka, said, "Such a book was very necessary for the current time. This book is very important for keeping a record of the changing trend, over the past 50 years, in Bangladeshi rock music. It will be helpful for those people who are interested in music and also for those who have interest in cultural studies."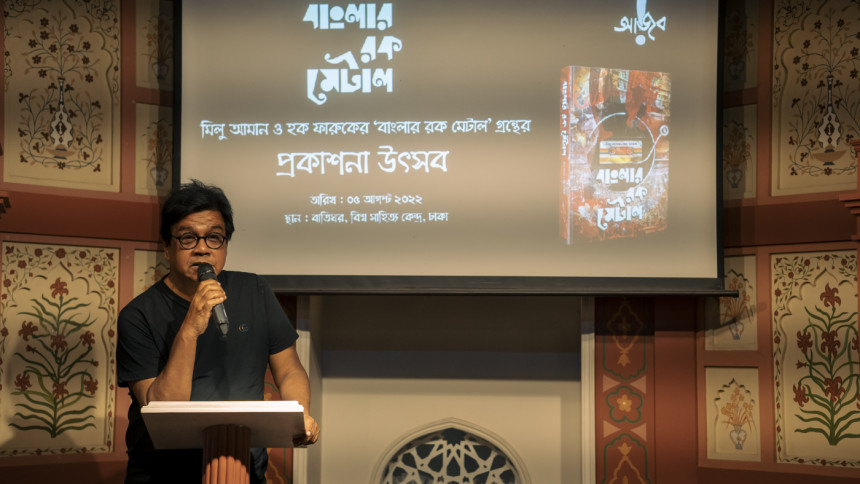 "I hope the writing duo will develop this into a book series and also make video content so that people can watch the lifestyle, philosophy, influences, playing styles, etc. of Bangladeshi musicians," said Labu Rahman, the legendary guitarist of Feedback.
Kazi Shazzadul Asheqeen Shaju, the drummer of Artcell, said that when history is being written, it must be written in a proper way.
"Nowadays, people have a habit of believing whatever they read online, even if it's on an open platform where anybody can write. We tend to believe such things are factual and start forming opinion without evaluating whether the information is accurate or not," said Shaju.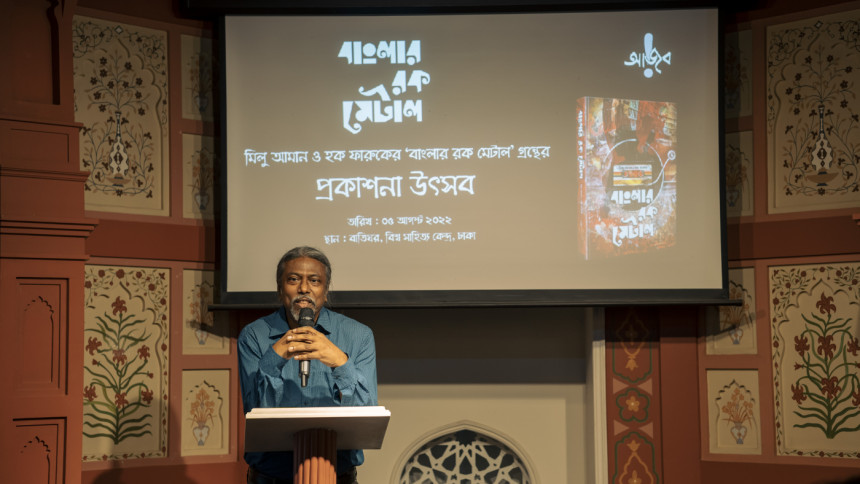 While "Banglar Rock Metal" may not be the gospel of Bangladeshi rock music, it is a great place for young fans of Bengali rock and metal bands to discover more about the country's band-music history.