Atif Aslam contributes Rs 15m for Palestinian relief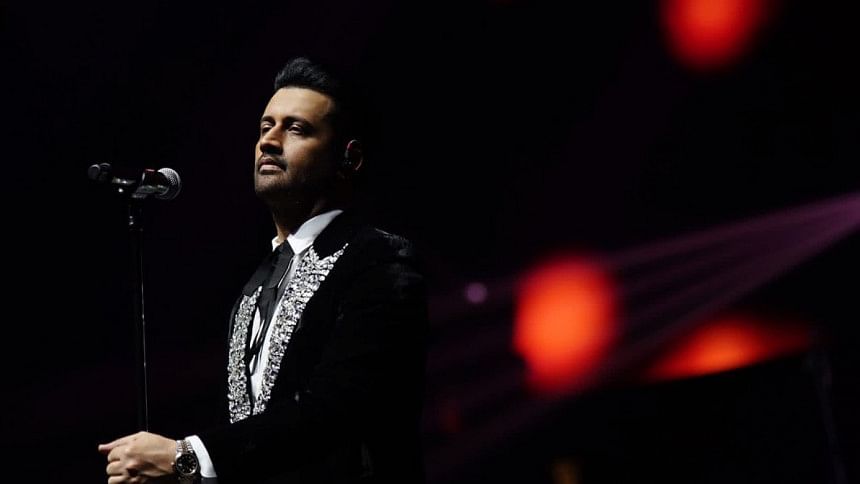 Famous Pakistani singer and philanthropist, Atif Aslam, has generously donated a staggering Pakistani rupees (PKR) 15 million to Gaza-Palestine amidst the ongoing conflict with Israel. 
With his contribution, the singer wanted to provide critical medical and food supplies to the people of Gaza-Palestine, who are experiencing unimaginable hardships during these trying times.
The singer, popular for his melodious voice and numerous hit tracks, has been consistent with his undying support for the oppressed Palestinians, who have been subjected to a never-ending series of attacks, predominantly by Israel, resulting in the tragic loss of over 4,651 lives, including innocent children and women.
Atif Aslam took to his Instagram story to convey his feelings of solidarity, noting that the horrible images pouring from Gaza had greatly impacted him.
He agreed that the tragedies observed in the region may happen to anyone and conveyed deep condolences to Palestine's Muslim community. He went on to say, "I am sorry, I am not there, and I cannot do what you are feeling, but you are all in my prayers."
The Alkhidmat Foundation Pakistan expressed their great gratitude for the gifted star's philanthropic deed in an Instagram post. "Deep gratitude to the esteemed Atif Aslam for his generous contribution of PKR 15 million towards essential medical and food aid for Gaza, Palestine, during these trying times. We respectfully solicit your assistance with the Alkhidmat Gaza Fund."
In addition to his personal contribution, Atif Aslam also encouraged others to show support for the Palestinian cause by donating money to the humanitarian fund.