Animes Roy, Daughter of Coastal light up Coke Studio with 'Nahubo'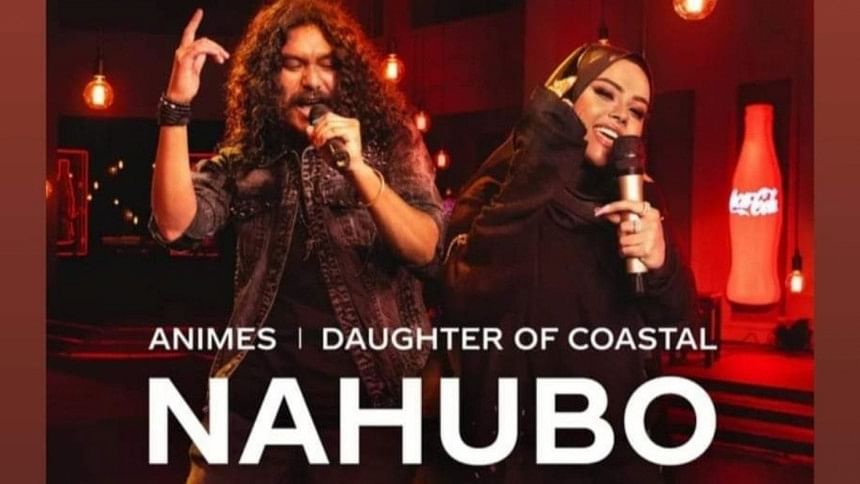 The second season of Coke Studio Bangla returned on February 14, stealing everyone's heart with the funky song "Murir Tin". The success of the dual dialect song was followed by Meghdol's "Bonbibi", which created the perfect blend of a social message and upholding the beauty of Bengal.
Today at 6 pm, Coke Studio Bangla released their third song from the second season, titled "Nahubo". The song featured returning Coke Studio Bangla artiste, Animes Roy who had previously caused an uproar with his song "Nasek Nasek" on the studio's first season. Featuring along with Animes is  Daughter of Coastal, who is an emerging artiste from Cox's Bazaar.
The song's video dazzled as always with wonderful visuals and fire performers, going perfectly with the theme of revolution and not backing down. Daughter of Coastal's rap in Chattogram's dialect goes perfectly with the Hajong dialect, blending the element of youth uproar in it.