Pollution: killer of children
When will causes be mitigated?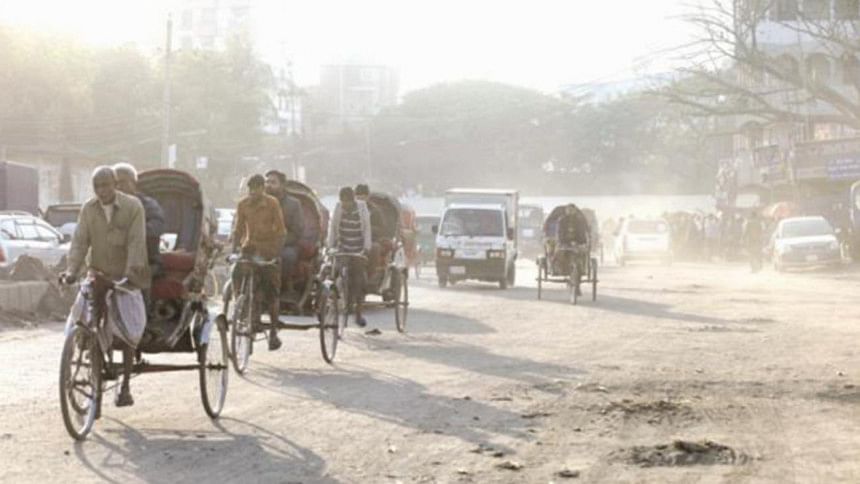 According to the World Health Organisation (WHO), pollution in its many manifestations is killing some 280,000 children in Bangladesh annually. Outdoor pollution is very high because of construction work and high numbers of vehicles. What many people don't realise is that indoor pollution is also a major cause for fatalities because across the country we use fossil fuel for cooking. These are some of the findings of the WHO reports "Inheriting a Sustainable World: Atlas on Children's Health and the Environment" and "Don't pollute My Future! The impact of the Environment on Children's Health."
There remains so much we can do at a country level that is not being done. The polluting effects of brick kilns are known to all and yet we continue to allow them to operate using polluting-techniques. Children are particularly vulnerable to all sorts of ailments because their immune system simply cannot cope with so much pollution. The reports outline the damage caused to children as they are exposed to second hand smoke when outdoors and this exposure in a polluted environment is passed onto the child while still in the mother's womb because she is inhaling toxic air.
What have authorities done to reduce the number of unfit vehicles on the road or brick kilns operating on the city's periphery? Where are the environmental controls stated in the various laws that are supposed to protect our rivers from pollution? How long will we allow our children to die because the agencies fail to enforce enacted legislations? Those are 280,000 deaths that could be avoided or the number certainly drastically reduced if we chose to act decisively.