Editorial
We repeat the PM's call
Improve university environment to revive healthy politics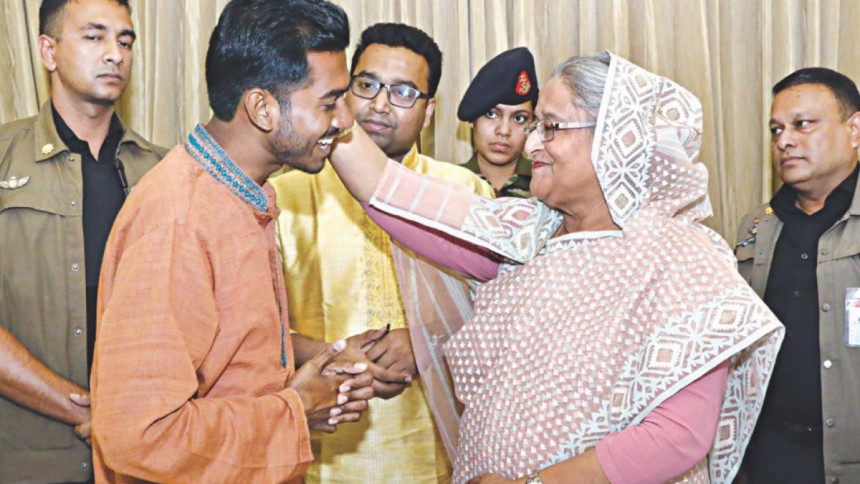 We reiterate fully the prime minister's call to the newly elected leaders of Ducsu to help revive healthy politics on campus. The prime minister has hit the nail on the head with her statement. After a long time, we finally saw the Ducsu election take place (which students had been demanding for some time), and although we have reservations about how it was held and were disappointed to see the various irregularities, holding the election itself was at least a step in the right direction.
The environment in Dhaka University (DU) and other universities is not how it should be. The prime minister, when she called for reviving healthy politics in universities, expressed the reality of the situation which is that healthy politics does not exist now. Just as she rightly recognised the unhealthy university environment that currently prevails, we hope that she is also aware of who is responsible for vitiating the atmosphere in not only DU but in many public universities. The prime minister must be aware of the various reports in the media about the Chhatra League's on-campus activities and also about its intraparty fights that have regularly disrupted the environment of education in universities. The prime minister, we expect, will rein in the BCL. Now that the Ducsu election has been held, we hope that the BCL too will act in a manner that behoves the student wing of a major political party.
At the end of the day, the situation, as it is right now, cannot continue for long. And we appreciate the prime minister calling on students to help shift the university environment towards a more positive direction. At the same time, now that she has directly expressed her concern, we hope that she would take the necessary actions that could help change the existing scenario as we are confident that with her personal intervention, many of the issues that are hindering the creation of a healthier university environment—which is crucial in order to revive healthy student politics—can indeed be solved.