Sorely lagging behind in research
PM's call to focus on research is time-befitting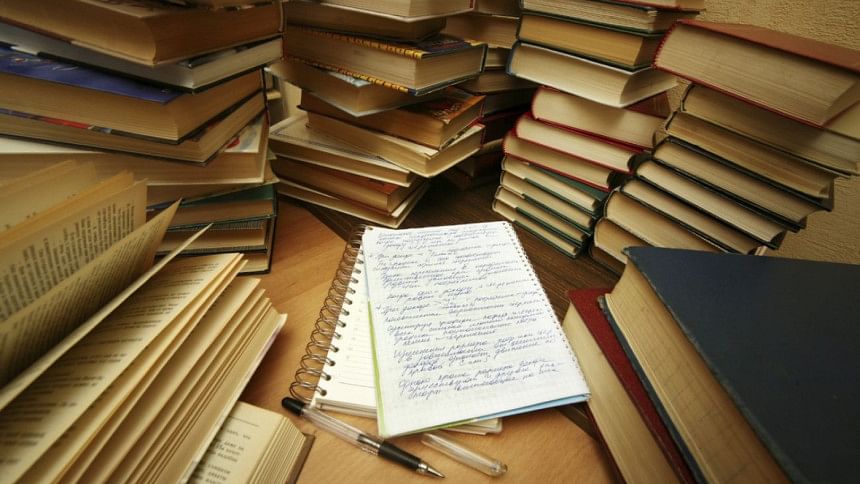 Prime Minister Sheikh Hasina has rightly stressed the need for research and development in order to maintain Bangladesh's current economic and GDP growth. What she said at an event organised by the Science and Technology Ministry about the importance of research was time-befitting. Although we have achieved tremendous economic growth over the years, when it comes to producing quality research work, we lag far behind our South Asian counterparts. It was found in a recent study that social science research publications are doubling in quantity every six years in South Asia. Overall, India published the lion's share, 84 percent, while Pakistan published 6.4 percent and Bangladesh 3.2 percent.
Even our top public universities have not been able to produce quality research works in recent years. One of the reasons is low budgetary allocation for research activities. For example, Dhaka University's annual budget for the fiscal year 2018-19 was Tk 741.13 crore, of which Tk 36.55 crore or 4.85 percent has been allocated for education and research, while the major portion of the budget has been allocated for paying salaries, allowances and pensions of teachers and employees. And in Jahangirnagar University, Tk 2.15 crore or only 0.92 percent of the total budget of the university for the fiscal year 2018-19 has been allocated for research and innovation. It is thus no wonder that we now see a prevalence of low-quality, and sometimes plagiarised, research work in the country.
We need to focus on creating quality research works, especially in the field of science and technology, if we are to find innovative and timely solutions to the myriad problems the country is facing. And besides increasing the budgetary allocation towards research, we need to encourage teachers and students to get involved in research work and set up more research-based institutions.