In solidarity with Sri Lanka
We strongly condemn the horrific attacks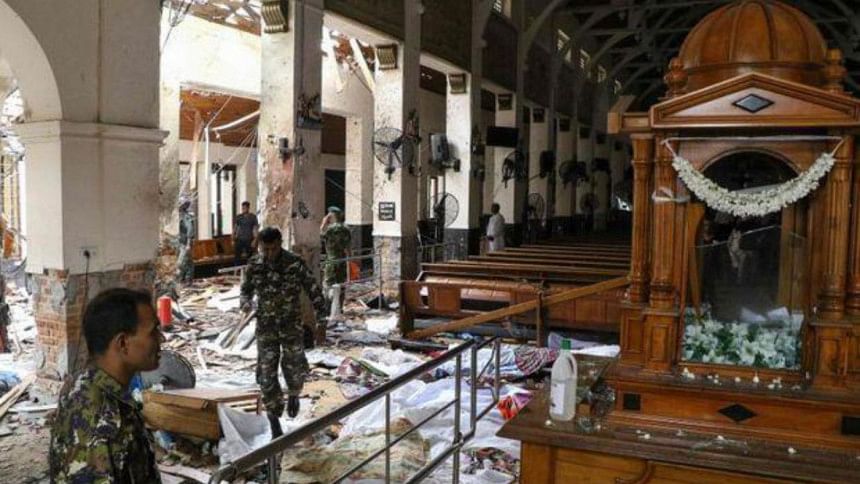 We are at a loss of words at the number of lives lost in the wake of gruesome bombings on churches and hotels in Sri Lanka on Easter Sunday, one of the holiest days of the year for Christians. At least 290 innocent people have been killed in the horrific attacks, with around 500 left wounded. It is unthinkable that even the most sacred of places—houses of worship—are no longer safe and that such places would be targeted on a religious day to maximise the number of casualties. The extent of barbarism that the world witnessed on Sunday is simply unimaginable.
At least 24 people have been arrested in connection with the coordinated attacks and the police investigation is ongoing. We stand in solidarity with the people of Sri Lanka and condemn in the strongest possible terms the terrorist attacks—apparently targeted at Christians—on Sri Lanka's soil.
The frequent occurrence of such large-scale attacks is a tragic reality of our times. And recent experience shows that the spectre of terrorism looms over countries all around the world—regardless of their political and economic stability—and is one of the greatest security challenges for governments today. Sunday's attacks in Sri Lanka, which, according to the Sri Lankan government, involve an international network, should alert governments in the region to heighten security measures and work with the Sri Lankan authorities. There is no alternative to regional collaboration, including intelligence-sharing, in order to detect imminent terrorist threats and identify individuals and transnational networks driven by twisted ideologies. The brutal attacks in Christchurch and now Sri Lanka are proof that terrorism knows no religion, caste, ethnicity, or borders.
The international community, especially countries in the region, must stand united and work together, putting aside all their differences. Sunday's bombings are not only an attack on the multi-religious and multi-ethnic character of Sri Lankan society, but they are also an attack on the universal idea of inter-faith coexistence and harmony. We must not let hate win.