Focus more on technical education
It will help in achieving SDGs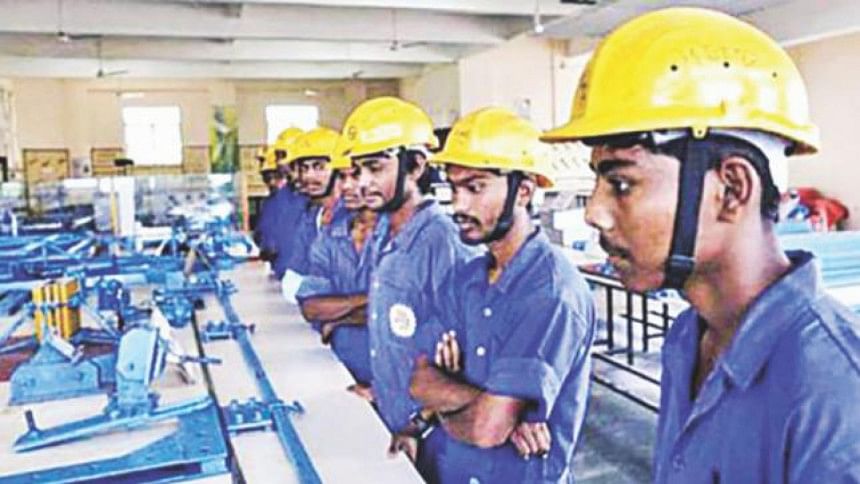 There is a general perception among our people, especially our young generation, that higher education is the only way to become a member of the skilled work force. But as we move towards becoming a middle-income country, we need to change our mindset regarding university education or so-called higher education, and focus more on technical and vocational education to create a skilled workforce for the future. As experts in a recent roundtable have said, there is also no alternative to technical and vocational education to achieve the SDGs.
Unemployment is a big problem in Bangladesh as a large number of university and college graduates find it really hard to enter the job market due to a lack of practical skills. But with proper vocational training, they can easily become a part of the skilled workforce. There is also a perception in our society that such jobs are only for the less affluent. This stereotype must be broken and practical skills must be prioritised. Only then can we achieve the SDG8, which is about "decent work for all."
Furthermore, although there are many government and non-government organisations that have been providing various types of skills development trainings and offering technical courses, information regarding these institutions and courses are not easily available. If such information can be made available to the students, they can decide on what courses or training they need to take to make themselves competent. At present, many private organisations are also providing such training. Therefore, they must work together to change our perceptions towards technical education. More investment in this sector is imperative so that we can take full advantage of our demographic dividend.