PM vows to attain SDGs despite challenges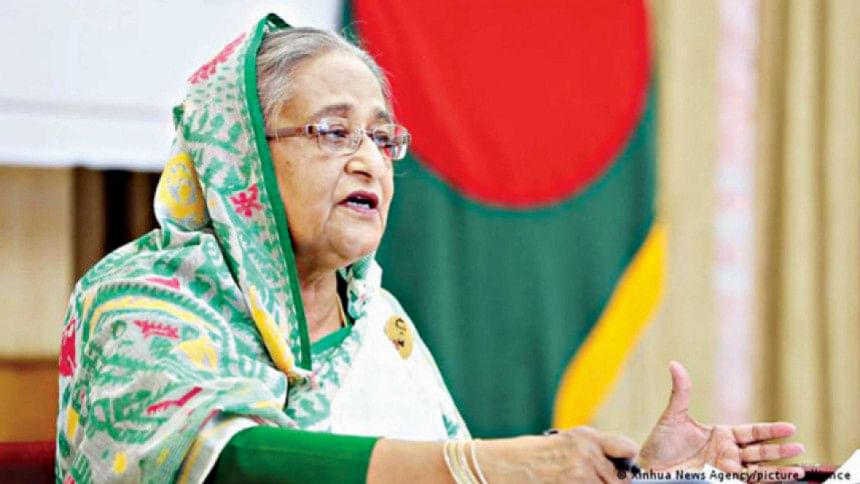 Prime Minister Sheikh Hasina has reiterated her pledge to attain Sustainable Development Goals (SDGs), including the SDG-3, which is related to good health and wellbeing.
"We're committed to achieving the SDGs ... despite the challenges stemming from the Covid-19 pandemic, Ukraine war and climate crisis," she said.
The prime minister reiterated the commitment on Wednesday when Chair of the Partnership for Maternal, Newborn and Child Health (PMNCH) Helen Clark paid a courtesy call on her on the sidelines of the 78th United Nations General Assembly (UNGA) at the UN Headquarters here.
Foreign Minister AK Abdul Momen briefed reporters about the engagements of the prime minister, now in New York to attend the 78th UNGA session.
Hasina said her government is now implementing the National Health Sector Strategic Plan (2011-2030) and enhanced the fund allocation by 27 percent in the health sector in the current FY 2023-24 in line with the government's commitment to reach healthcare services to the doorsteps of every person.
During the meeting, Clark commended the overall development in the health sector under the visionary leadership of Sheikh Hasina.
Bangladesh has set a rare example of reducing mother and child mortality rates by ensuring healthcare services for all, she was quoted as saying.