Child marriage, marital rape must be criminalised
Legal reforms needed to end rapes that remain largely unrecognised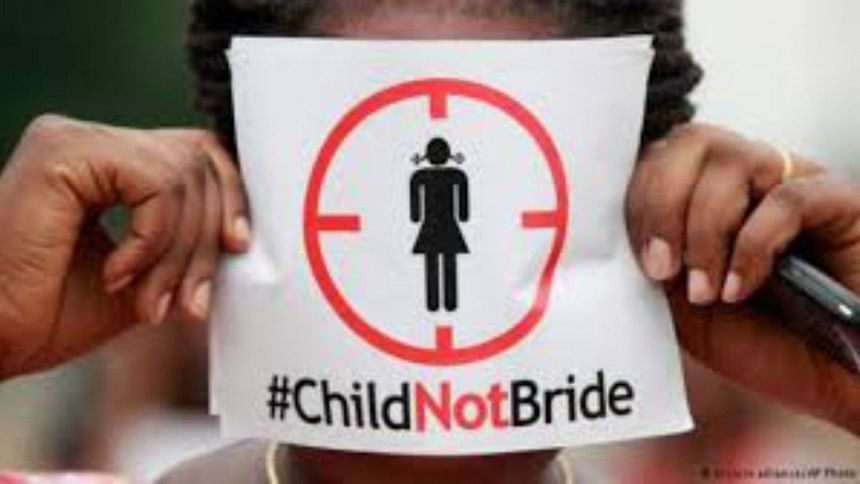 It is apt that on the occasion of the International Day of the Girl Child observed on October 11, we focused on the practice of child marriage, which has such long lasting impacts on the life of a girl child. Bangladesh, unfortunately, still remains a country with the highest child marriage rate in South Asia, according to a 2018 study by Unicef. Marital rape and child marriage "under special circumstances" are both still legal in the country. As nationwide protests continue to put an end to rape culture and the impunity of rapists, these two crucial issues must also get everyone's, particularly the policymakers', attention.
According to a survey by Bangladesh Bureau of Statistics, the rate of child marriage stood at 51 percent in 2019. Unfortunately, the Child Marriage Restraint Act, 2017, formulated to end child marriage, actually legalised underage marriage under special considerations. However, the "special circumstances" have not been defined clearly in the law: it does not mention when and how a court can make such exceptions. Moreover, Section 375 of the Penal Code makes it clear that "sexual intercourse by a man with his own wife, the wife not being under 13 years of age, is not rape." So, in Bangladesh, girl children can be forced into sexual relationships without their consent as long as the perpetrator is legally married to them, even though it amounts to marital rape.
In fact, marital rape is neither recognised nor criminalised in our society. The vast majority of people do not even consider marital rape as violence against women, as a 2019 study by Brac found. The survey found that only four percent of the people considered spousal rape to be a form of violence.
The time has come to bring these issues to the fore. This should not only be limited to the circles of rights activists and organisations working with child rights. Massive campaigns are needed to raise awareness among people about child marriage, which leads to marital rape. However, nothing will change until our laws recognise the issue. The legal loopholes that are making it difficult to protect child brides from rape need to be addressed immediately. A civilised nation cannot legally endorse the rape of a 13-year-old child because she has been coerced into marriage.