Hazaribagh relocation a farce
Infrastructure at Savar yet to be completed!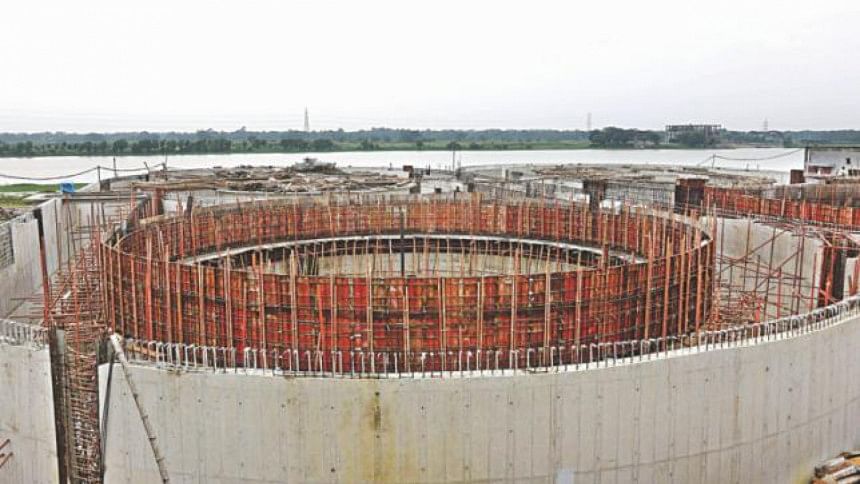 While we have been hearing about the relocation of tanneries from Hazaribagh area to Savar for more than a decade, nothing major has happened on either side. Neither tanneries have moved in bulk to the new site, nor has the government put in serious efforts to complete work on infrastructure to make it possible for tanners to move in significant numbers. While 154 tannery owners are being fined Tk 10,000 per day for damaging the environment, the essential infrastructure like roads and central effluent treatment plant (CETP) are far from complete. Putting the onus on a largely export-oriented industry to move to Savar without making sure that all construction work is complete is not a feasible work plan. 
We are stunned to learn that the authorities have announced that work on CETP will be completed within a month, especially when the project consultant says the last consignment of machineries for CETP has not arrived yet. While there has been progress on two CETP(s), the other two will take more time. So why are the public being given the run around year after year? It is in the best interest of both public health and the tannery sector that the industry relocates to the new location quickly. And it is not merely a question of setting up the CETPs. These treatment plants need a minimum 48 tannery plants to be operating at the optimum. Poor performance of the authorities to build requisite infrastructure within a specified time, results only in continued health hazards for Dhaka citizens, as untreated effluents keep getting dumped into the water supply. In this regard, the project authorities should also be made to account for the time overrun in construction.