Editorial
DNCC app for better city services
A laudable initiative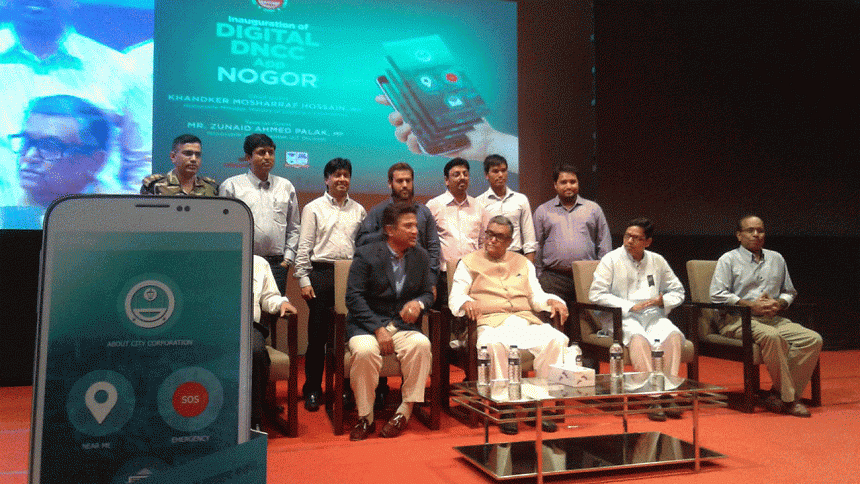 To lodge a complaint about a dilapidated road or a broken lamp post or any other city service is a hectic affairs as it requires one to go through the labyrinth of the manual complaint system. Most people feel discouraged to take the trouble and their suffering continues. Amid this situation, the initiative taken by Dhaka North City Corporation (DNCC) to launch Nogor mobile app is a well-timed effort. We hope it will rapidly improve city services. 
Through the app, one can send complaints directly to the DNCC authority about their services. People can also report about irregularities such as illegal occupation and corruption. Besides, this application could also be used for security purposes as anyone can trace or alert his or her family member through using the SOS feature of the app. It will certainly enhance security of the city people. 
We hope this initiative will be replicated gradually in all the city corporations. We need to explore more how we can incorporate digital innovations in our city governance mechanism. The government should also invest more in this regard to create a speedy communication system between citizens and government bodies.