Voters at 2 centres claim AL polling agents cast their votes
No BNP agents seen at either centres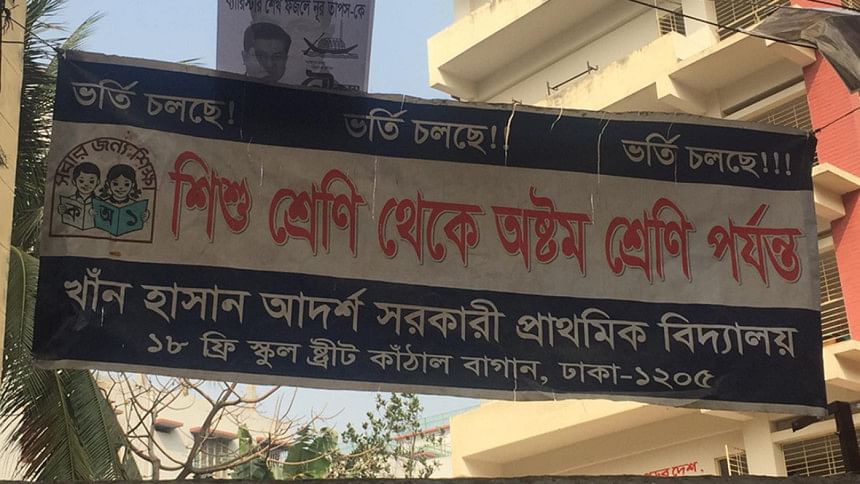 Some female voters alleged that their votes were cast by polling agents of Awami League (AL) backed candidates at two polling centres in the city.
Nargis Sultana, who went to Khan Hasan Adarsha High School in Kathalbagan to cast her vote, alleged that three AL polling officers just took her fingerprints but did not give her a chance to press the button to choose her candidate.
She was seen leaving the polling centre in a frustrated state, reports our correspondent from the spot.
Another woman, asking not to be named, said she went to her polling centre at Kids International School in Adabor.
"They [AL polling officers] cast my vote after telling me they would show me how to do it," she alleged.  
After choosing the first candidate, the EVM machine suddenly stopped working, she said.
Following that, AL polling officers unplugged the EVM machine. "They then hijacked the next two votes with the pretext of fixing the machine," she alleged.
When she asked them to cancel the vote they refused and asked her to leave, she claimed.
Meanwhile, no polling agents of BNP or any other party's candidates were seen at the polling centre except for those of AL.
Jahidul Islam, presiding officer of Khan Hasan Adarsha High School in Kathalbagan polling station also said they did not notice any polling agent of BNP candidates either.