Hostage crisis an outcome of gov't misdeeds: Khaleda
She again calls for national unity to eliminate extremism from country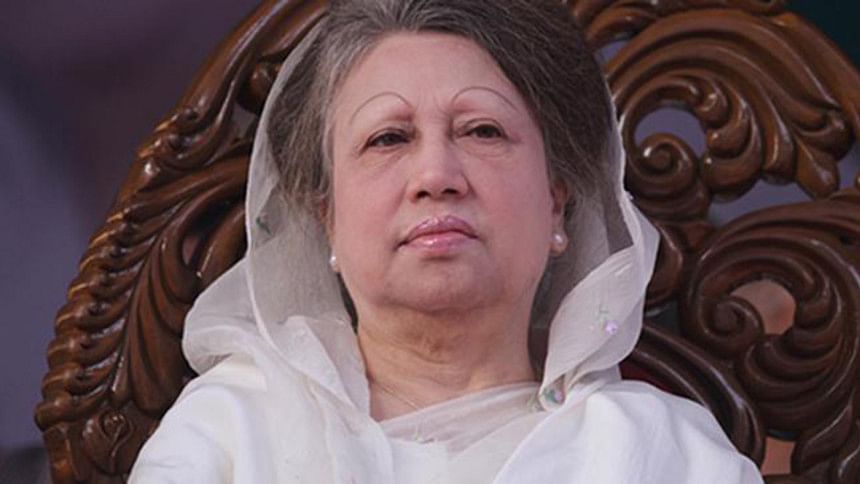 Terming the Gulshan hostage crisis an outcome of government's misdeeds, BNP Chairperson Khaleda Zia today again called upon the government to reach a national unity in a bid to eliminate extremism from the country.
"The uncivilised and undemocratic extremist forces can go for a long-term war in the country, affecting people's peace and security if we fail to eliminate them now," Khaleda said in a written statement floated for media hours into Gulshan hostage crisis.
Expressing her grave condemnation to the incident, Khaleda Zia said it is an outcome of the government's undemocratic mentality that has been turned into an autocratic rule.
Holding the government responsible for such attack, Khaleda said the emergence of militancy and such bloodstained incident is the outcome of the prevailing oppressive rule of the government.
The former prime minister said she has been calling upon the government to form a national unity to curb militancy but the government is engaged in playing a blame game without doing so.
"The government's aim is not to eliminate militancy but to suppress BNP," Khaleda said.
Khaleda Zia, also chief of the 20-party alliance, expressed her gratitude to the members of law enforcement agencies for making the operation a success by risking their lives.
She also expressed her sympathy to the bereaved family members of two top police officials who were killed during the fight.
Khaleda also urged the government to take initiatives for strengthening security measures in and around the diplomatic zone for the sake of the residents of the area.