Police officer dies of Covid-19 in Kushtia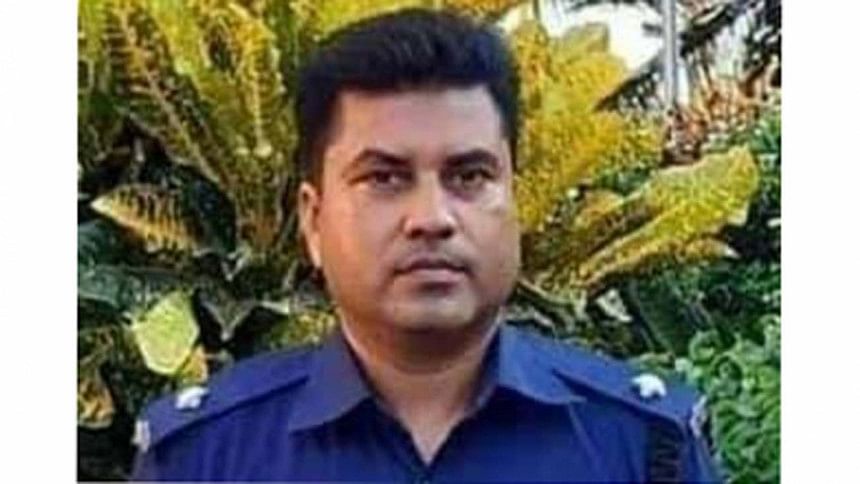 The officer-in-charge (OC) of Daulatpur Police Station in Kushtia died from coronavirus last night.
SM Arifur Rahman breathed his last while undergoing treatment at the Intensive Care Unit (ICU) of Dhaka's Rajarbagh Police Central Hospital around 10:45pm, said a press release.
Arifur (42) was admitted to Kushtia General Hospital when he was diagnosed with coronavirus on August 14, the release said.
He was shifted to Rajarbagh Police Central Hospital the same day when his condition deteriorated, it added.
He left behind his father, mother, wife, one-year child and a host of relatives to mourn his death.
He joined work as a sub-inspector of Bangladesh Police on February 23, 2006. Later on August 22, 2019 he was transferred to Khulna range of the police.
On August 31, 2019, he was appointed as officer-in-charge of Daulatpur Police Station in Kushtia.
The first namaz-e-janaza of Arifur was held at Kushtia Police Lines this morning and the body has been sent to his village home at Samant Sena village in Rupsha upazila of Khulna.
Seventy-two police personnel so far have died of coronavirus in the country, the release said.