Sahar Mustafah's 'The Beauty of Your Face': In which Muslims are not "radicals"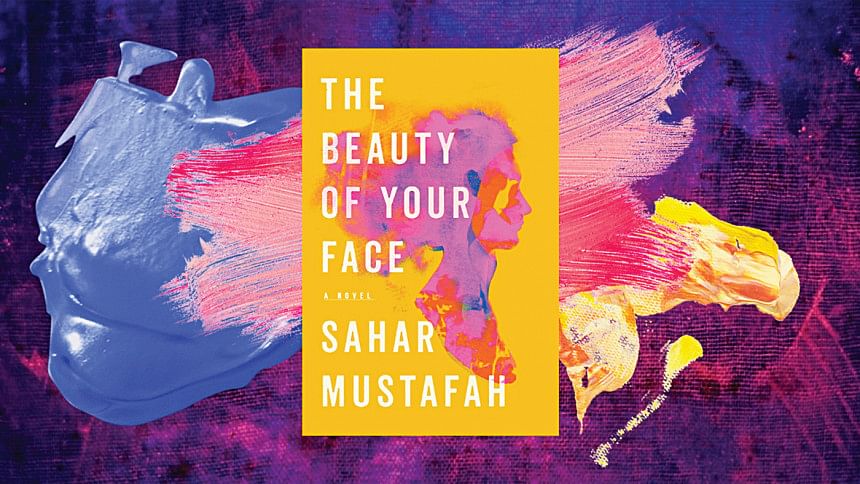 Too often, the representation of Muslims in arts and culture has been tainted by the shadow of "extremism". If a young man or a woman in a book decides to convert to Islam, we eventually see them trekking across Syria to join ISIS. A Swedish Netflix series, Caliphate, and Fatima Bhutto's novel, The Runaways (Viking, 2019), are glaring examples. Another, less severe, example is Tahmima Anam's novel, The Good Muslim (Harper, 2011), where Sohail's devotion to Islam is viewed through a negative lens to such an extent that I felt like it was designed to pander to a Western audience.
Sahar Mustafah's novel, The Beauty of Your Face (WW Norton & Company, 2020), shatters this longstanding image that many tend to associate Islam with. It was the first time I read such a narrative, with an authentic representation of Islam and Muslims, and it felt like a breath of fresh air.
The novel follows the story of one Palestinian-American Afaf, who is the head of Nurideen School for girls in Chicago. One fateful day, a white supremacist shooter attacks the school and has a chance encounter with her. The novel is concentrated mostly on the trajectory of Afaf's life up until that point; we discover who her parents are and how their relationships strain with their children in the face of dire circumstances, such as the disappearance of Afaf's sister, Nada. We get to see how these people attempt to fit into the social fabric of an American life that always spits them out.
Afaf's father has a long stint with alcohol following Nada's disappearance. When he stumbles across Islam as his sanctuary, he ropes Afaf into this new journey. Comfort and healing descend on them, while it does not have the same effect on her apathetic brother and bitter mother. In hindsight, I can easily see how Afaf and her father's journey into Islam could come off as treading on radicalism. While the author makes it a point to show reluctance to embrace religion so wholeheartedly, her approach is still balanced and nuanced. In that her primary focus is to portray how religion can be an unshakeable refuge.
One will find solace from how accurate the representation of religious practises is in this novel: from accepting the decrees of God, to perseverance in facing life's challenges, to the daily mandatory prayers, to performing Hajj, and other essential Islamic rules and rituals. Although there are parts that a faction of practising Muslims might find debatable—such as Muslims celebrating Thanksgiving and Christmas, and receiving piano lessons in an Islamic school—the novel succeeds in turning internalised Islamophobia on its head.
Yet, another strong point of the novel is Mustafa's decision to give the shooter a brief backstory. Through the subplot, readers get a glimpse at why anti-Islamic sentiments run rampant in the US, and the plotpoint can also be interpreted as the writer's attempt to unveil America's hypocrisy in its intervention into the Middle Eastern foreign policy—how it unleashed long spells of violence and disasters in the name of human rights, and at the same time bred supremacists like the shooter represented in the book.
The Beauty of Your Face is a lesson not only in writing about a healing Islamic experience but also in approaching a clever structure for storytelling. The novel swings back and forth from Afaf and her family's past to scenes of the shooting in Nurideen School for Girls. This lends the story a sustained layer of suspense, one that keeps readers glued until the end.
Shah Tazrian Ashrafiis a contributor.