'We are the only species to have threatened life on the planet': Dipesh Chakrabarty
Historian Dipesh Chakrabarty discusses human and geological evolution in an exclusive conversation with The Daily Star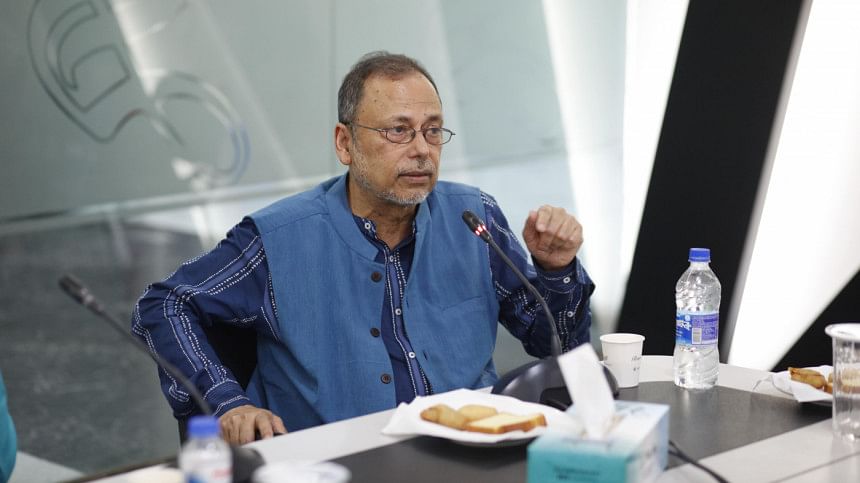 Modernity, identity, and postcolonial theory have long been the primary areas of interest for Dipesh Chakrabarty, a pioneer of subaltern studies and currently the Lawrence A. Kimpton Distinguished Service Professor of History, South Asian Languages and Civilizations, and the College at the University of Chicago. In a candid and exclusive discussion held at The Daily Star Centre today (March 6), Professor Chakrabarty unpacked his most recent work with the 'anthropocene', relaying the stories of how human life coexists with other life forms on the planet. The most urgent lesson to be taken are the risks that arise from this coexistence. 
"Geologists are saying that humans hold geological power today", he addressed at the beginning of the conversation. "Just as a meteor shower made dinosaurs extinct, the number, the technologies, and the consumption patterns of human beings on earth have turned our species into a force that can bring about the sixth great extinction. This is the first time that a biological species—not a volcanic eruption nor a meteor shower—has become akin to a great object threatening life forms on Earth."
In the year 1900, the world saw, for the first time, 1.6 billion people on the planet. The number skyrocketed to 6 billion in 100 years, and to 8 billion today. One billion of this population were turned into consumers by 1986; 4 billion people are consumers today. The rate of this growth was exponential, and by 2000, 70 percent of these consumers comprised the upper classes living in Japan, Australia, North America, and the white population of South Africa. The proportions have been inverted today—70 percent of the world's consumers currently comprise the middle classes of India, Africa, etc., he said. 
Sustaining all these lives takes up energy. And the more money that humans amass, Professor Chakrabarty explained, the more protein they consume, which means that more and more living beings are being consumed. A simple example is chickens—21 billion of the birds are being consumed today; another is the smuggling of sand from the riverbeds of Bangladesh, which changes the course and pace of these rivers.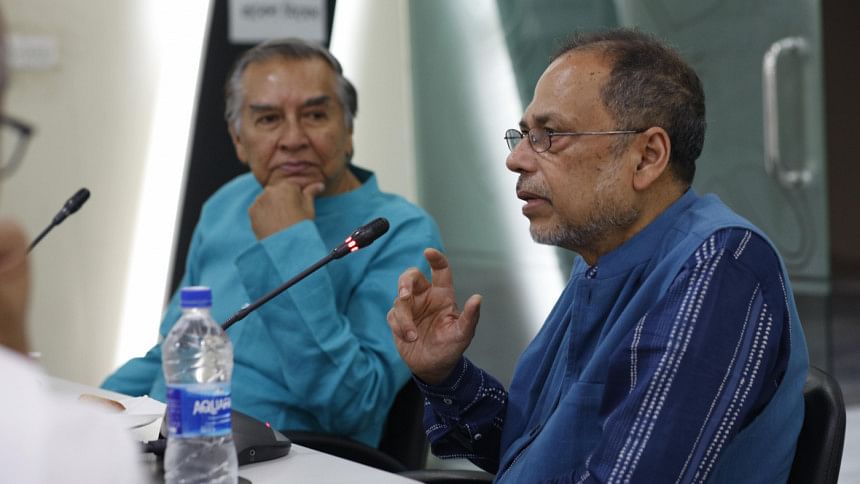 The evolution of human survival, therefore, charts the path for its own mutation as well as that of the natural life with which it comes into contact, Professor Chakrabarty explained. 
As the roles of language, art, and politics emerged in the discussion, the historian commented upon the impact of money on the environment. "Our cities become unlivable as consumers engage in the race to capitalize on silence and peace", he said. 
And yet, the crisis of survival removes the space for despair. 
"When your house is filling up with water, when you are at the front lines of suffering, you simply have to act", he said. "It is on their behalf that the government has to act in advance", be it through satellite systems or through natural disaster management, particularly in the coastal regions."