'The VIP passes are a form of sponsorship', Dhaka Lit Fest says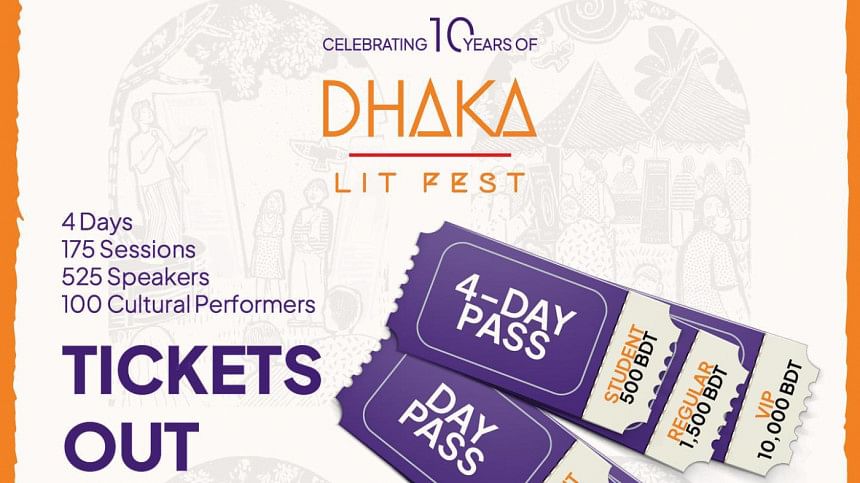 In a press conference held at the National Press Club this morning, the Dhaka Literary Fest Directors discussed their reasons behind charging registration fees for the 10th Dhaka Lit Fest due to begin this Thursday, January 5. 
Since releasing ticket prices, DLF has received criticism on social media this past week about monetising a cultural event that has always been free, which might make this edition of the DLF costly for students and other visitors who cannot afford the ticket prices. The decision to charge VIP passes has raised arguments about dividing the DLF attendees into categories based on the prices they are paying for tickets. 
"The VIP passes are a form of sponsorship. Those who are paying for the BDT 10,000 tickets are allowing us to keep the student and general ticket prices at an affordable rate", said Kazi Anis Ahmed, Bangladeshi writer, businessman, Dhaka Tribune publisher, and one of the directors of Dhaka Lit Fest. 
The VIP passes will allow those visitors to enjoy parking privileges and shorter queues at the event entrance. However, all visitors regardless of their ticket tier will get equal access and seating, on a first come basis, at the individual sessions. 
In an interview with The Daily Star, DLF Producer and Director Sadaf Saaz explained that the decision to charge registration fees was taken in order to make the event sustainable and free from accountability to corporate sponsors. Another important factor is to nurture a culture of giving value to literature and challenge the notion, prevalent in Bangladesh, that culture should come for free, she added. 
Kazi Anis Ahmed added, "It is the international standard for literary festivals to charge entry fees—you will notice this at the Hay Festival and Jaipur Literary Festival." 
"The quality of our programming is of the international level. Festivals around the world include registration fees plus separate fees for each session, which cost between 15-25 pounds. Those same iconic authors and Nobel laureates will appear at the Dhaka Lit Fest. Audiences will not have to incur costs worth 300-400 pounds for session fees or pay for travel or accommodation costs. Considering these factors, we believe we have been able to keep our ticket prices at a reasonable rate." 
The student passes for the 10th Dhaka Lit Fest will cost BDT 200 for one day and BDT 500 for all four days of the festival. Regular passes will cost BDT 500 for a day and BDT 1,500 for four days. VIP passes will cost BDT 3,000 for a day and BDT 10,000 for four days. 
Tickets are available for sale on the Dhaka Lit Fest website.