Tash Aw's 'We, the Survivors' explores the human cost of progress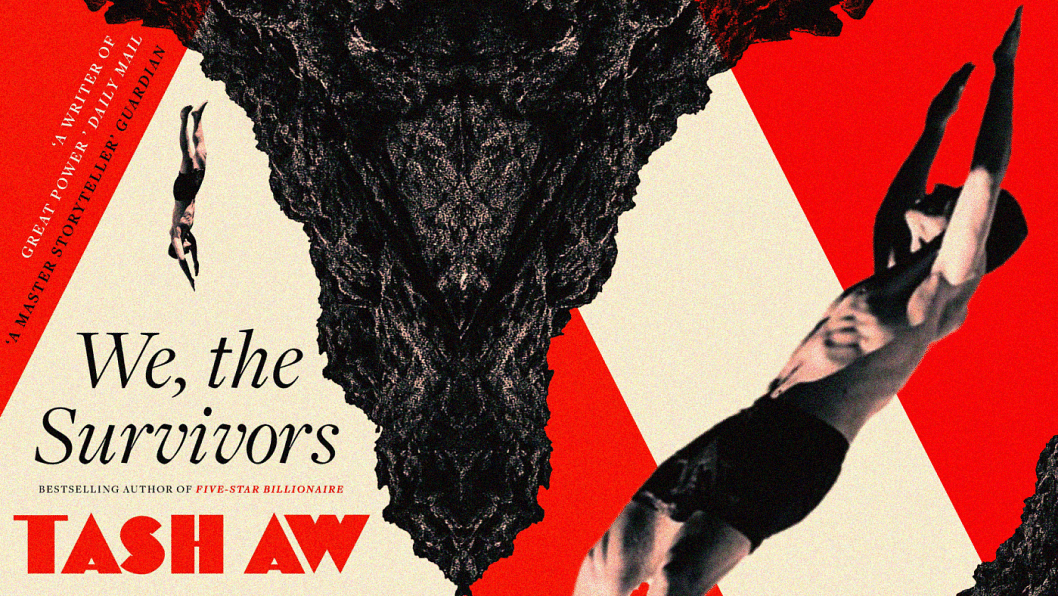 Malaysia's economic progress has long fascinated the aspirational among us. More than 4,000 wealthy Bangladeshis have invested in Malaysia's expensive 10-year-residency visa programme, eager to bask in its tropical shores and sleek modern infrastructure. Since the 1980s, poorer Bangladeshis have relocated to Malaysia in droves for work until labour import from Bangladesh was banned in 2018. Nearly 800,000 Bangladeshis are still toiling away in Malaysia's plantations, staffing factories, and constructing skyscrapers, symbols of economic might, in jobs that Malaysians are too prosperous to do.
This formidable ascent has its costs. In 2015, authorities discovered multiple mass graves deep in the forests of the Malaysia-Thailand border. The victims, migrants from Bangladesh and Rohingyas fleeing Myanmar, had been starved, raped, and tortured before being killed by human traffickers. It's likely they had dug the very graves in which they were later hastily buried. Under the tinted glass canopies of rising Asia, hidden in its gleaming concrete jungles, lies a haunting tragedy, one that only fiction can—and must—unearth.
In We, the Survivors (2019), Malaysian writer, Tash Aw, dissects his country's transformation with tact and sensitivity. He writes not from the lens of a hip "KL urbanite" but a provincial man, Ah Hock, whose Chinese ancestors fled persecution to settle in Malaysia. This is a deliberate and strategic choice: Ah Hock's life mirrors the fate of the migrants in his country in ways big and small. In the fishing village where he grows up, Ah Hock receives little education and has few prospects. Like millions across the continent, he is locked out of the Asian dream. The only road out leads to a bustling cosmopolitan city.
It is in Kuala Lumpur, working alongside migrants, that Ah Hock finally finds being Malaysian to be an advantage. The foreigners release him from the curse of manual labour; in a slew of low-paid jobs, he is quickly promoted to supervise them. Ah Hock watches their bodies waste away while he marries up, moves into a new house, and plans for an even bigger one. Tash Aw is particularly adept at capturing the toll of relentless manual labour on the mind and body. Passage after passage describes the blood and sweat, the physical and mental degeneration imported from abroad.
It is fitting, therefore, that a sudden labour shortage finally puts a break on Ah Hock's social climb. Workers with papers, it turns out, are in short supply. In desperation, Ah Hock turns to the black market, a crucial mistake. When his attempt to crack a deal goes wrong, Ah Hock ends up brutally murdering a Bangladeshi broker. Though he is eventually caught, it takes the police two months to nab Ah Hock because the victim is, in his own words, "That type of person. A foreigner. An illegal. Someone with dark skin."
Thankfully, it isn't in Ah Hock's nature to make excuses for his crimes. At the start of We, the Survivors, he has recently been released and approached by Sui Min, a researcher and US returnee, seeking to turn his story into a book. Much of this novel takes the shape of Sui Min's notes as Ah Hock downloads his past to her. Urbane, idealistic, but ultimately disconnected, her elite, socially conscious rage against an unfair system is a necessary foil to Ah Hock's resigned acquiescence to what fate offers him. Their nuanced tensions lay bare the chasms between Malaysia's contemporary social classes.
Unfortunately, the novel sacrifices some of this febrile forward motion to take us back to its crucial set-piece, Ah Hock's crime scene. Some narrative tension fizzles out in lengthy flashbacks. Nevertheless, careful construction gives Tash Aw licence to rove through the myriad injustices of globalisation. Ah Hock is, ultimately, the novel's namesake, one of the survivors. In Tash Aw's novel, as in real life, the migrants don't fare quite as well.
With remittance as one of our chief economic engines, Malaysia is an especially important market, hosting one of the largest Bangladeshi diasporas. A recent deal will enable Bangladesh to send close to half a million more workers over the next five years. As we reap this windfall, we must look modern migration's harsh realities in the eye. Few novelists can show us with depth and heart that which we would rather not see. We, the Survivors deserves to be widely read in Bangladesh.
Shoaib Alam is a writer and development worker from Bangladesh. Connect with him at [email protected] or @_annotations on Instagram.