Lawyers say plagiarism claims over 'The Seven Moons of Maali Almeida' are unfounded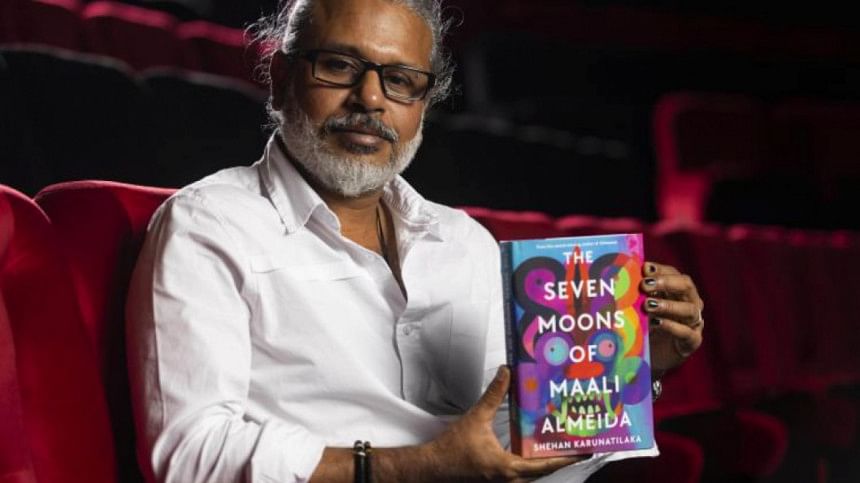 On October 4, this year's Booker Prize winning author Shehan Karunatilaka posted on his social media that a claim has been made by a "journalist from Colombo" that the idea for his novel, The Seven Moons of Maali Almeida (Sort of Books, 2020) was "stolen".
The unnamed journalist has claimed that the plot of the Booker Prize-winning novel was appropriated from a "56-page untitled novella" that he had sent to the writer in 2011, "seeking an author's endorsement".
The Sri Lankan author himself shared this information via his Instagram account and said that this claim is "both baseless and insulting".
Karunatilaka revealed that he has shared the journalist's manuscript with the Booker Prize Foundation and with his legal team; the latter have found the claim to be libellous. Independent publishing house Sort of Books have said that the 'novella' does not share any similarity of plot, characters or text with Seven Moons. 
"I would ask that any journalist approached demands to see the document on which these allegations are based", the author said on his social media.
Shehan Karunatilaka won the 2022 Booker Prize for The Seven Moons of Maali Almeida, a novel portraying the corruption and brutalities of the Sri Lankan civil war through the eyes of a photographer who has just been killed. 
Booker Prize judges described The Seven Moons as a "metaphysical thriller, an afterlife noir that dissolves the boundaries not just of different genres, but of life and death, body and spirit, east and west."
Based in Sri Lanka, Shehan Karunatilaka has written songs, scripts and stories for Rolling Stones, GQ and National Geographic, alongside working as a copywriter, and a guitarist for a band called Independent Square. His 2010 debut novel, Chinaman, pegged as the second-best cricket book of all time by Wisden, won the 2011 Commonwealth Book Prize, among others.