'I enjoy being alone': Helal Hafiz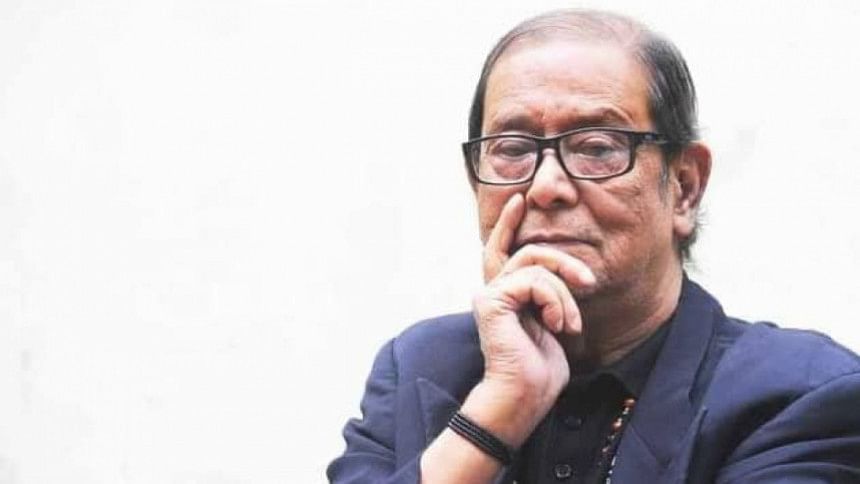 "I like being alone. I have been alone all my life. Many people have offered to come stay with me while I recover, but there is no room here for another person right now", Helal Hafiz said to The Daily Star. 
Having suffered from various illnesses for the past couple months, the poet is now bedridden. He is staying in a hotel in Shahbagh after having received treatment at Birdem Hospital on Sunday afternoon. 
On the night of September 1, Hafiz was brought to Birdem Hospital, cabin number 841, in an ill condition. 
Among his visitors was Mohammad Ali, Assistant Professor of the Bangla Department at Chittagong University. The scholar had come bearing the manuscript of his research work on Hafiz's poetry.
Mohammad Ali told The Daily Star, "I have been with him for the last 2 days. I could not stay away after hearing news of his illness."
"I have showed him the final copy of my manuscript on his poetry. The poet wants it to be published while he is still with us", he added. "The doctor suggested that someone stay with him while he recovers. But [Hafiz] did not agree."
In this regard, Helal Hafiz told The Daily Star, "I cannot keep someone with me in this room. The hotel authorities will not allow it. Someone from the ground floor comes over to check on me if I need anything."
When asked about choosing to stay in a hotel instead of with his family, Hafiz shared, "I don't have a family. My mother died when I was young. After some time my father remarried. I have three brothers and three sisters who always look after me. My sisters, in particular, take good care of me.'
Helal Hafiz has been suffering from glaucoma for a long time, alongside complications with his kidney, diabetes and nerve complications.
The popular Bengali poet was born on October 7, 1948 in Netrakona. In 1986, he published his first book of poetry, Je Jole Agun Jale. He won the Bangla Academy Award in 2013 for poetry.