Gaiman's Paradox: When adaptations are overanalysed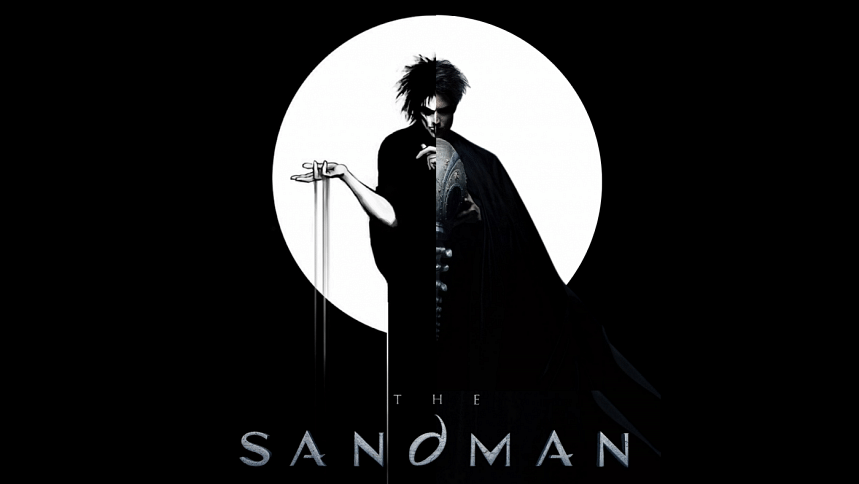 As yet another Neil Gaiman adaptation hits our screens, it brings with it droves of passionate fans ready to dissect, deep-dive, and rip apart the series from top to bottom.
Yes, I am talking about Netflix's The Sandman, which is based on Gaiman's critically acclaimed comic book series of the same name from the late 80s/early 90s. While The Sandman is the latest Gaiman adaptation to undergo a phenomenon I like to call "hypercritical media analysis", in no way is it the only Gaiman adaptation that has received this treatment.
Good Omens—the adaptation of Neil Gaiman and Terry Pratchett's 1990s novel of the same name—also went through a similar level of scrutiny from long-time fans, with people complaining about the show for everything from "being too faithful to the text" to "making too many changes". 
The funny thing is, hard-core Gaiman fans overanalysing The Sandman comic-series is how I ended up discovering the author—who eventually went on to become one of my most favourite writers to date. 
I don't want to dictate how people consume content. But I think there is an interesting discussion to be made on how we can view adaptations such as The Sandman and Good Omens. Adaptations—particularly ones that have direct involvement of the original creator—should be seen as an extension of the original medium, rather than something to directly compare to the original work.
Gaiman particularly focuses on capturing the essence of his characters–who are the stars of his story–through the cast. And this has been true for both the adaptations of Good Omens and The Sandman, where the author has cast actors that can embody the larger than life characters such as Crowley, Aziraphale, Morpheus, Death, and many more. 
The opportunity to adapt your book, graphic novel, or comic book into a TV show or movie lets the creator exhibit their creation through a completely different lens. One that, at the end of the day, will appeal to both fans of the books and newcomers who have probably never read it. If a new format allows the creator to explore characters differently, tell new stories, flesh out old stories better, and so on, then why must we get caught up complaining about how it's "too different" or "too faithful to the book"? At that point, it almost feels like we're going in with the intent to find flaws.
Now, this isn't to say that adaptations that have a deep involvement with the original creator cannot be bad; I mean, we've all seen season 2 of American Gods. But I think the approach to critiquing any adaptation is to judge it as a separate piece of work, rather than as a companion piece for the book.
While the books will always have our hearts, the shows and movies give an opportunity to bring in a completely new set of people into the fandom. Personally, I find the fact that Neil Gaiman has been able to be so heavily involved in adaptations of his own work a blessing. Whether it's Good Omens, Coraline, Neverwhere, or now The Sandman, I have found great joy in these adaptations, and am glad that I am able to share the series or movies with my friends, who would otherwise never be able to enjoy some of these masterpieces.
Aaqib Hasib will someday finish writing his book. But not today. Write to him at [email protected].