Ottessa Moshfegh's 'Lapvona': A fairy tale for realists
Lapvona has paupers becoming princes, severe environmental disruptions adding to the owe of the common folk, and the old lady acting as a witch and healer, who serves in the role of a fairy godmother, albeit with a modern touch.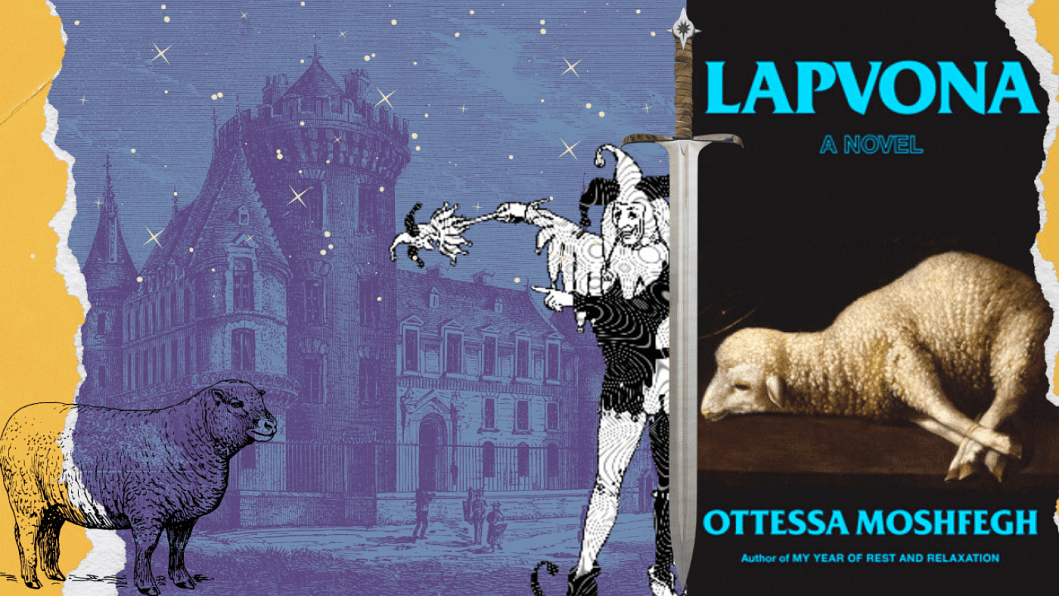 Grimy, gritty renditions of fairy tales are often botched affairs, whether it be a new Netflix adaptation or a "modern retelling"—that unimaginative virus infecting the industry for quite some time. These stories with their gratuitous sex, their political conspiracies and back-stabbing fail to be anything, let alone "modern", because they never bother to account for what truly builds realism: sentiment. Ottessa Moshfegh's Lapvona does. Instead of superficially modifying the outlook, Moshfegh dives deep into the heart of the emotions that make fairy tales everlasting and questions their existence. It is an anti-romantic pursuit. But one that results in a disgustingly beautiful novel on rich ineffectual lords, sorry peasants feeling the full brunt of the curse of their low births, and the compassion and compromise that lead life on—truly biblical, one might say.
Lapvona (Penguin Press, 2022) is Moshfegh's fourth novel. It is preceded by the Booker Prize nominated novel Eileen (2015), which was underwhelming, and bland at times, but nevertheless launched her career. She has been productive ever since, coming out with My Year of Rest and Relaxation (2018) and a short-story collection, Homesick for Another World (2017), among others, which has better displayed her talents at writing lonely, loathsome characters.
With Lapvona Ottessa Moshfegh has outdone everything she has written so far. By far her best work till date, Lapvona elevates Moshfegh out of a generation of writers, the last to use a dial-up internet—and here I include novelists such as Karan Mahajan and Tony Tulathimutte—who had so far been disappointing. 
Lapvona is a fiefdom ruled by Villiam, a weakling, far removed from the life of his subjects. He only cares to be entertained, treating all seriousness as a game, a riddle to solve to alleviate his perennial boredom. He lives in a manor on top of a hill, overlooking the village below where his subjects, good, hardworking Christian farmers, dwell. The village is routinely pillaged by bandits from the north with Villiam's tacit blessing. The novel starts off with one of these plundering. The villagers are left with many dead—men, women, and children.
The only people insusceptible to this cruelty is the Lord and the sheep-herder Jude and his 13-year-old son Marek, who live in the foot of the hill and are thereby protected by his Lordship's guards. The contrast between Villiam's lifestyle and his subjects is a vivid rendition of class disparities that fairy tales have long reflected upon. Indeed, Moshfegh makes good use of tradition. Lapvona has paupers becoming princes, severe environmental disruptions adding to the owe of the common folk, and the old lady acting as a witch and healer, who serves in the role of a fairy godmother, albeit with a modern touch. There is, too, a strain of magic realism: not one borne of the heat of the tropics but of the English cold. 
The men in Lapvona are mired in a heroism that the women take good care to squash. Jude, the lamb-herder, is almost delirious with it. He is quick to blame his misfortune on someone else, particularly at his 'crooked' son Marek, who he has been raising even after the boy's bandit mother deserted them. Marek, in turn, grows up to be cruel in a servile, self-flagellating manner. His stunted upbringing has him fantasizing of purity, of the Christian heaven after Earth. He is prepared to commit any violence to achieve it. What he wants most, however, is motherly affection. 
Moshfegh's reluctance to provide any version of this love to Marek is perhaps her true genius here. He is left to suffer, and through his suffering we are given perspective. The realism becomes apparent. The superfluous rich go on wasting and exploiting. The poor folk go on being cheated and dying. Things go out of hand. There are droughts, flashes of the apocalypse. And then a renewing. Things go back to being worse on only a smaller scale, while we wait for the next flash. Marek's tantrums certainly merit some sympathy but how do we place it in between all this? And why should we?
Lapvona is a short novel, but it is deeply thoughtful of our present predicaments. It will be boring to claim that Moshfegh merely writes of class issues. She has done more than that. She's written a clever and funny novel reflective of how small our chances are against the establishment. Perhaps she will approve if I end this review with a memorable quote from Monty Python and the Holy Grail: "Strange women lying in ponds distributing swords is no basis for a system of government!"
Shahriar Shaams has written for SUSPECT, Third Lane Mag (forthcoming), Commonwealth Writers' Adda, Six Seasons Review, and Jamini. He lives in Dhaka and occasionally boxes in the local amateur scene. Find him on twitter @shahriarshaams