Colleen Hoover cancels 'It Ends With Us' colouring book on domestic abuse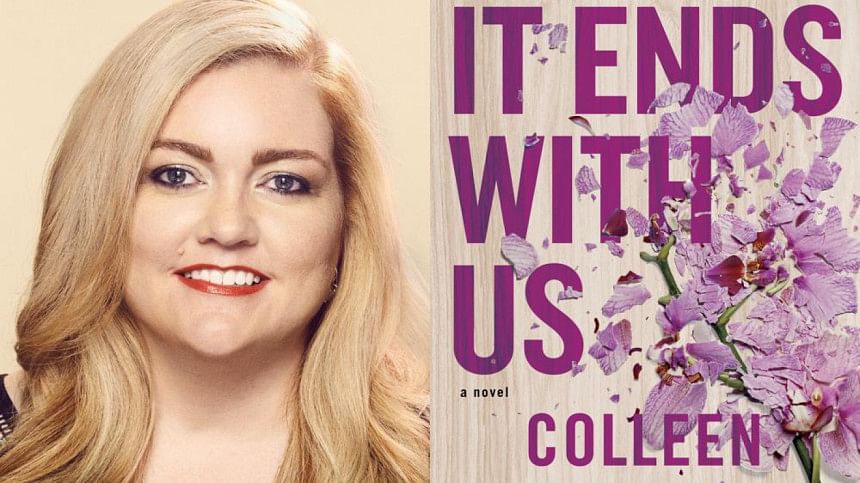 On Thursday, bestselling author Colleen Hoover announced the publication of a colouring book based on her 2016 novel, It Ends With Us. Readers on social media met the news with fury, pointing out that graphic representations of the novel's sexual and domestic abuse would be "tone deaf".  On the same day, Colleen Hoover and her publisher, Atria Books, cancelled the publication of the colouring book. 
Hoover has apologised to readers on her social media. "The coloring book was developed with Lily's strength in mind", the author posted with regards to the novel's protagonist, Lily Bloom, who faces domestic abuse from her husband, Ryle. The story also revolves around Lily's mother, whom Lily's father physically and sexually abused. 
"I can absolutely see how this was tone-deaf. No excuses. No finger-pointing. I have contacted the publisher to let them know I would prefer we don't move forward with it", she posted on her social media. 
Atria Books have likewise announced that they "will not move forward with the publication of The Official It Ends with Us Coloring Book. We developed this book to be uplifting and empowering, mirroring Lily Bloom's story; we appreciate the feedback and discourse and have the greatest respect for Colleen Hoover's fans."
This latest news has been met with mixed reactions from readers. While some are appreciating the author and publisher for listening to public opinion and promptly taking action, others are questioning how "a coloring book was ever going to 'tastefully mirror Lilly Bloom's story' of violent domestic abuse."
"Multigenerational domestic abuse (psychological, emotional, physical) is at the core of my own childhood; I can't imagine making a coloring book about it", another user commented. 
Hoover's two novels, It Ends With Us and its sequel, It Starts With Us, have sold millions of copies alongside drawing social media popularity and criticism for its glorification of domestic abuse. The former's film adaptation is being made by Jane The Virgin star Justin Baldoni.