Amitav Ghosh visits ancestral home in Gopalganj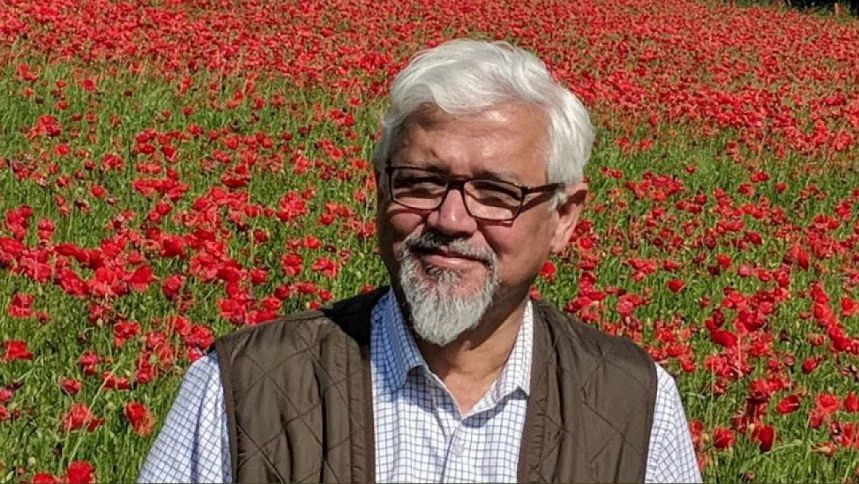 During his visit to Bangladesh for the Dhaka Lit Fest this month, Amitav Ghosh, author of novels including Shadow Lines, The Hungry Tide and The Great Derangement, among others, visited his mother Anjali Basu Roy Chowdhury's ancestral home in the Ulpur village of Gopalganj district.
Previously known as Shahpur, Ulpur village served as the seat of the Zamindari and Jagir of the Basu Roy Chowdhury family. Back in 1931, the Shahpur Pargana had a population of 30,200 people living in 27 maujas (village plus surrounding greens, farmlands, lakes, etc.). 
Shahpur pargana was the name of the area in Mughal times. Since then, the administrative name of the area has been changed to Ulpur and now it is part of Gopalganj district. 
Dasarath Basu arrived in the 11th century in Bengal's Rarh region of present day West Bengal. One of his descendants, Raghunandan Basu, was reconfirmed the Zamindari/Jagir of Ulpur/Shahpur during the rule of the Mughal emperor Jahangir in the 16th century. This is where many of his descendants settled. Most members of the Basu Roy Chowdhury migrated to India after the Partition, leaving their vast estates behind. 
Amitav Ghosh revealed in his Instagram post that his father's family was from Bangladesh. "Strange to think that this is the only place on earth where I can claim indigeneity (my father's ancestral village having been swallowed up by the mighty Padma River in the mid 19th century)", Ghosh wrote in his post.