'Mohanagar' brings Mostafizur Noor Imran into the limelight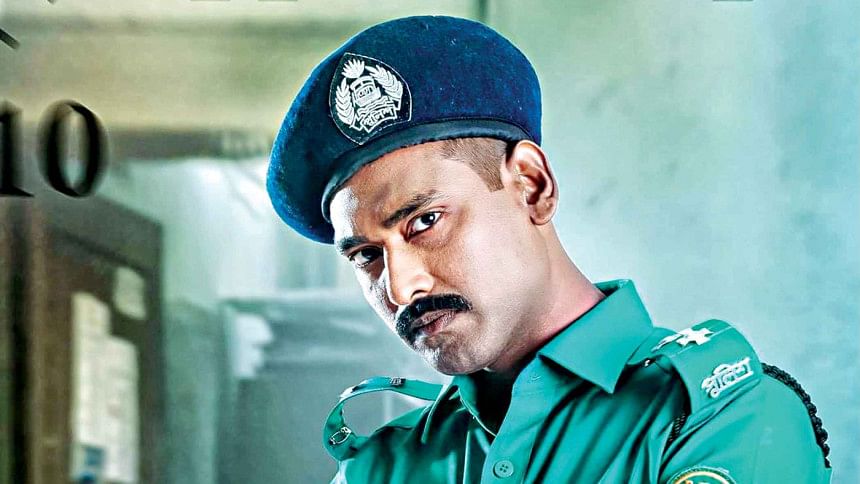 Hailing from Bagerhat, Mostafizur Noor Imran has a master's in Drama and Dramatics from Jahangirnagar University. The actor got his start on the theatre stage. He has been a part of the industry for more than 14 years. Yet, it is only recently that he has come into the limelight. Starting from a six-second role in the film, "Guerilla", Imran made significant appearances in "Alpha", "Shimanter Choruibhati", and "Extra" (Iti, Tomari Dhaka), among many other films and television ventures. He also won the award for Best Supporting Actor in North Carolina Film Festival in the USA for Ashraf Shishir's 2014 film, "Gariwala". OTT platforms came as a blessing for him. After portraying key roles in web series like "Money Honey" and "Ekattor", his performance in Hoichoi's original web series "Mohanagar" as Sub-Inspector Moloy Kumar, has won over the audience. In a conversation with The Daily Star, Imran, known for his method acting skills, spoke about portraying this character, and more.
You are the grandson of renowned Jatra artiste Ali Mansur Pike. Was he an anchor and inspiration for you to enter the world of entertainment?
Perhaps. It is ironic that I never saw him. His death and my birth were around the same time. Although he was an accomplished performer, you would not find any picture of him. But apparently, I look a lot like him. Growing up, I heard many stories of his realistic acting for which he was often either attacked or adored by his audience.
You have been acting for more than 14 years. However, recognition started coming your way only recently. How do you perceive that?
(Laughs) I have worked in close to 28 films altogether, including shorts and full-length features.  Most of them did not see the light of day. Actors in our country barely get their deserved recognition. It did bother me initially, but then, I got an award as best supporting actor, which was honestly inspiring. Currently, I am more focused on quality work, but audience response is still very important. In recent times, OTT platforms have welcomed new forms of storytelling, which makes me hopeful.
Let's talk about your recent web series, 'Mohanagar'. How was it working with director and writer Ashfaque Nipun, and the rest of the team?
Ashfaque Nipun, the captain of the ship as I call him, always knew what he wanted. He'd give me his briefing, and I only tried to put forward his vision on screen. I can only hope I did justice to the character and could realise the director's vision.
The storyline of 'Mohanagar' is confined majorly in a police station. During the shoot, the cast and crew also remained in one space. Did that help your preparation?
Fortunately, most of my working experiences have been similar. When the cast and crew remain in close proximity, it definitely adds fineness to the production. Especially as some of us were working with each other for the first time. The fact that Moloy Kumar and other characters that I played recently have stood out amongst star casts is a blessing, wouldn't you agree?
You have played similar roles in your last few projects. Are you looking for more versatile roles moving forward?
When a certain character gets a lot of appreciation, the actor usually ends up being cast in similar roles in other projects. I personally enjoy experimenting and would only take up a role if it excites me.
You created a repertory theatre group in Bagerhat. Can you tell us a bit about that?
I like getting back to my roots. I was fortunate enough to receive education from a reputed institution, but there are many gifted people around the county, who may not get such chances. Talent does not need to be centralised to the capital. Survival is a struggle for many artistes, but I want to see them flourish even from a small town. It would be fantastic if in any way opportunities could reach them through the theatre group.
The author is an art researcher and writer in the making. Email: [email protected].