Shilpakala Academy introduces curated zone at 24th National Art Exhibition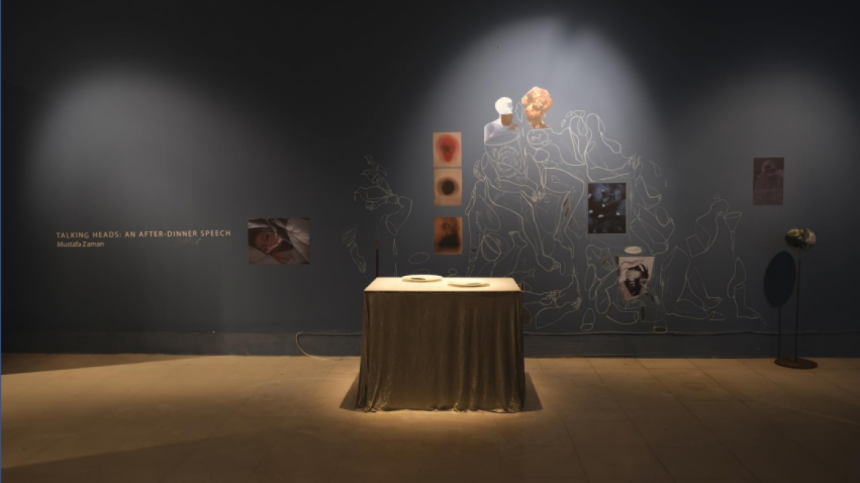 The 24th edition of National Art Exhibition is currently underway at Bangladesh Shilpakala Academy (BSA), Dhaka. Along with the competition zone, this year, BSA introduced a curated section in Gallery 6 of Jatiya Chitrashala, for the first time. Curators Kanak Chanpa Chakma, Kamruzzaman Shadhin, Joydeb Roaja, and Zihan Karim are involved in the project.
All four of them are also well-known visual artists, excelling in their own fields. Kanak Chanpa Chakma expressed her enthusiasm for the initiative. "It is a great way to introduce artists in practice to the audience. Through curation, we can also ensure quality of artworks to be displayed in an exhibition of such grandeur," she said.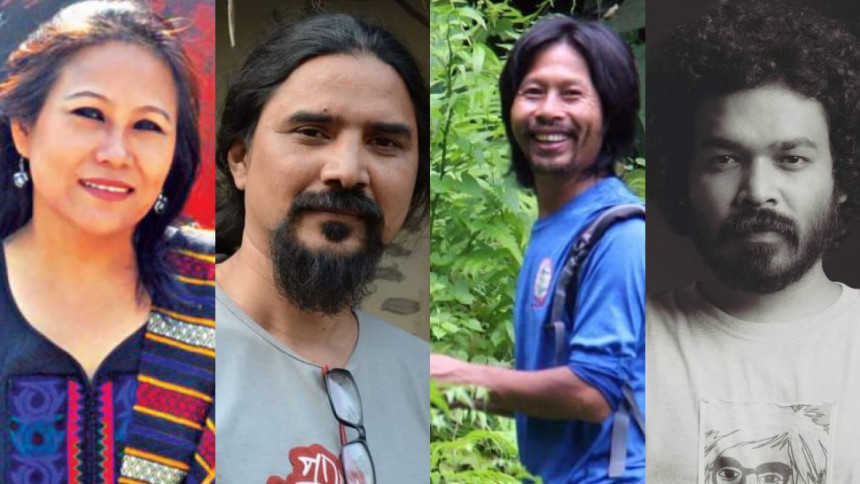 Her zone, titled 'Narshwar-Abinashwar' exhibits the works of indigenous artists from Sylhet, Maheshkhali, Netrokona, Khagrachori, and Rangamati. As a curator, she chose those who not only represent different ethnic groups, but also are serious practitioners of individual art forms. Her intention of introducing ethnic diversity is also evident in the zone.
Kamruzzaman Shadhin's zone, titled 'Lokoj: Bhab o Anuran' reflects his own practice of research exploring social, political, and environmental issues, and their overlapping relationships. He said, "This is the first time I have curated an exhibition in a gallery. Curating is story-telling for me, to be able to see all the perspectives of the story, and trying to create the best possible way to leave significant traces of the story in people's minds."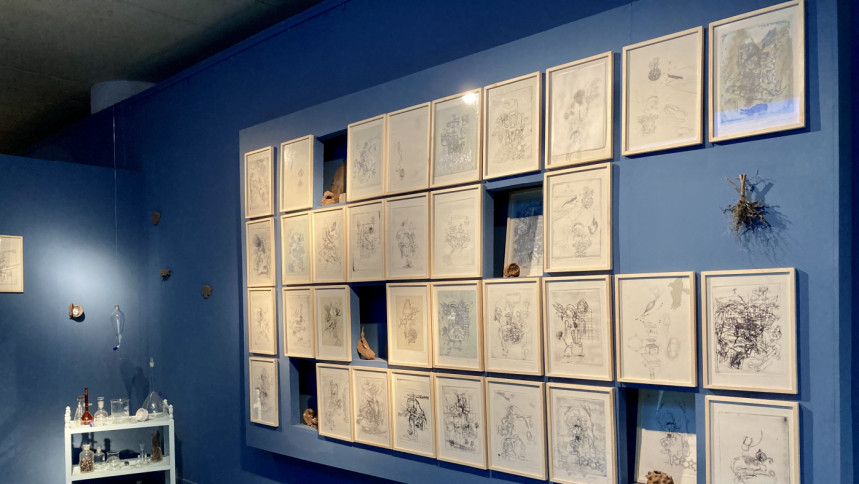 The ensemble of artists from different disciplines of art came together under one roof offering art, inspired by local concepts, and exploring the meaning of 'local' at present. 'Well thought, researched curation has the power to entertain, intrigue, disturb or raise critical questions," he added.  
Joydeb Roaja, known for his enigmatic performance art, brings together twenty performance artists on board. "The concept of performing in front of a live audience is the soul of the art form. However, we had to compromise our initial plan and explore the virtual medium. Nonetheless, the experience was incredible," he said. "Though we had less time, the artists who are involved in the project pulled through. Hopefully, Shilpakala will continue their curation initiatives, and plan the timeline more effectively in the future. "The artists individually recorded their performances at home and the compilation is being screened in the outer zone of the gallery. It is sometimes impossible and definitely hard to carry out what was planned to be a performance in a physical space. The artists, however, took on the challenge."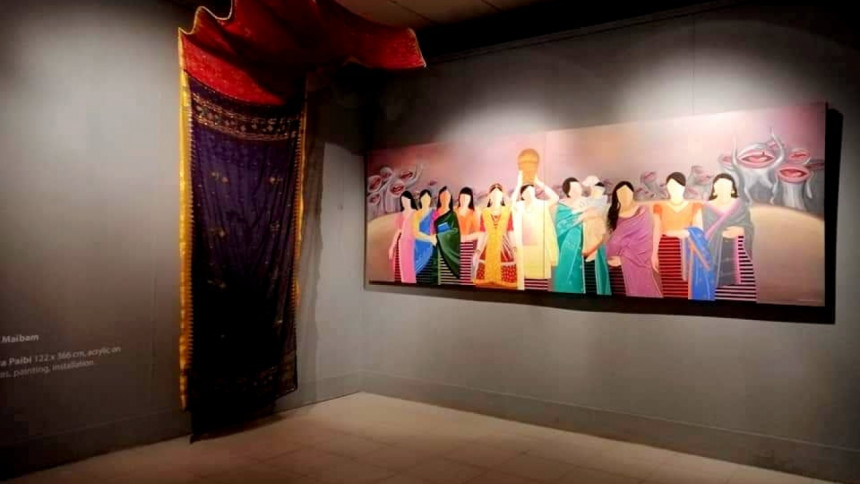 Visual artist Zihan Karim's zone is titled,' Museum of Intensity', showcasing interdisciplinary work of artists, coming from different walks of art practice. The curatorial note defines the zone to be an imagination of a museum that archives the metaphoric expressions of the artists, promoted by social, political and global concepts. "In one of my early curatorial projects, the audience was given torches to look at the artworks inside the gallery.  Later, one of them casually asked if the job of a curator is to hand in torch to the audience. The comment was thought provoking, and perhaps holds the essence of how I see the work of a curator," Karim said.
According to him, the initiative of having a curated zone perhaps is a continuation of the last curated initiative at Asian Art Biennial where two zones were curated by artists Mahbubur Rahman and Bishwajit Goswami. "The authorities had prompted that they were interested to experiment, and perhaps continue the concept of curation in future large scale exhibitions," he asserted.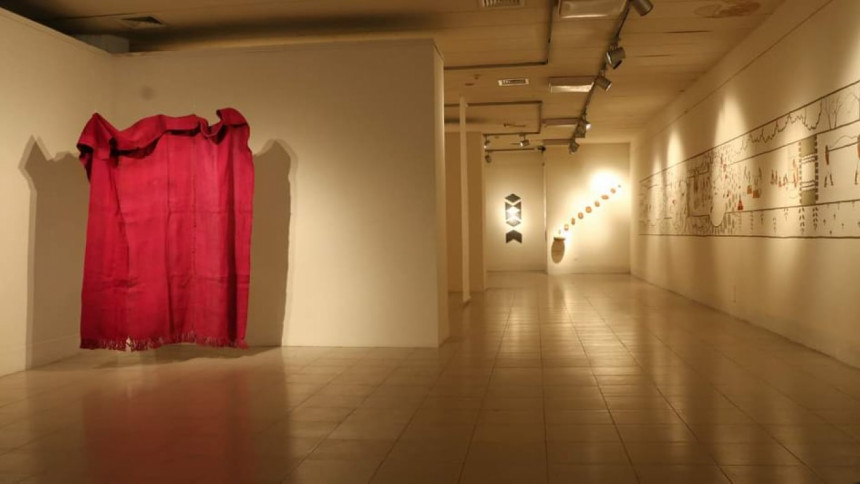 Kanak Chanpa Chakma mentioned they were given maximum freedom in choosing artists and artworks. "Although we worked within a limited budget, the authorities were generous in giving us creative freedom. There are many artists who work with international platforms. Perhaps Shilpakala can brainstorm with them to chalk out creative and efficient ways of exhibition," she mentioned.
The exhibition will be open to all till September 25, 2021.
The author is an art researcher and writer in the making. Email: priyanka.chowdhury@gmail.com.