Painting stories from the hills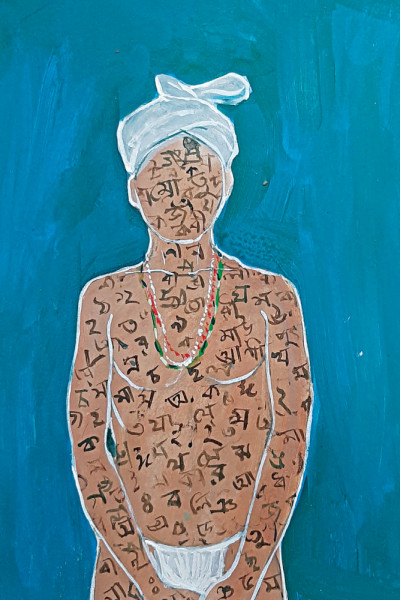 Jayatu Chakma from Rangamati portrays the struggles, insecurities, and uniqueness of the Jumma people through his art. His fascination towards art traces back to his childhood, as he started drawing as an extracurricular activity, and slowly fell in love with it. Jayatu completed his graduation and post-graduation in Fine Arts from the University of Chittagong and pursued a second master's  from Rabindra Bharati University, Kolkata.
He usually works with acrylic paints, watercolours, and oil paints. Recently, he experimented with installations, mixed media, and sculptures.
"I pick subjects for my art from my surroundings. Nature is one of my biggest influences," he shared. "Through my work, I want to emphasise on the fact that we should work together to rebuild the confidence of marginalised groups, who are our national assets."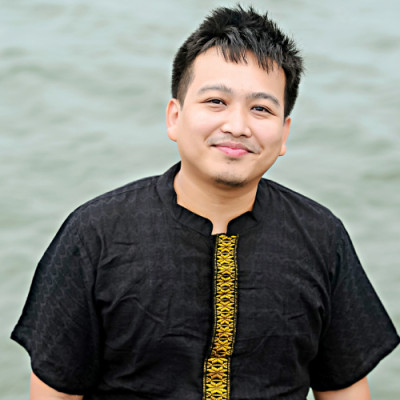 He also conveyed his concern regarding tourism and structural development in the Chittagong Hill Tracts. "Development has an exchange policy with the society and environment. In order to establish balance, development should be practiced while ensuring that it does not threaten someone's existence," he asserted.
His recent virtual exhibition "Story of the Hill", arranged by EMK Center, featured 36 artworks that highlighted the struggles and realities of Bangladesh's indigenous people.
The figurative language in his art is based on the symbolic depiction of his own beliefs. Along with realistic portrayals of indigenous people, his paintings have symbolic representations of many local birds and animals, as well as other artifacts used in their everyday lives.
He has been working on social issues like migration and human trafficking for a while. He portrays the ill-effects of migration through his paintings. "My concept of migration includes the changes in lifestyle and culture of an indigenous community. I want to show how changes in the national economic strategy of tourism affect indigenous people's professions and passions," says Jayatu, who uses his art as a form of protest.
Additionally, his artworks intend to illustrate the impact of building the Kaptai dam on the history of indigenous communities.
"Although being an artist often comes with financial difficulties and social stigma, I am determined to continue my artistic pursuits," he concluded.
The author is a freelance journalist. Email: mislammonamee@gmail.com.