Brother of Ashuganj upazila chairman killed in attack from rivals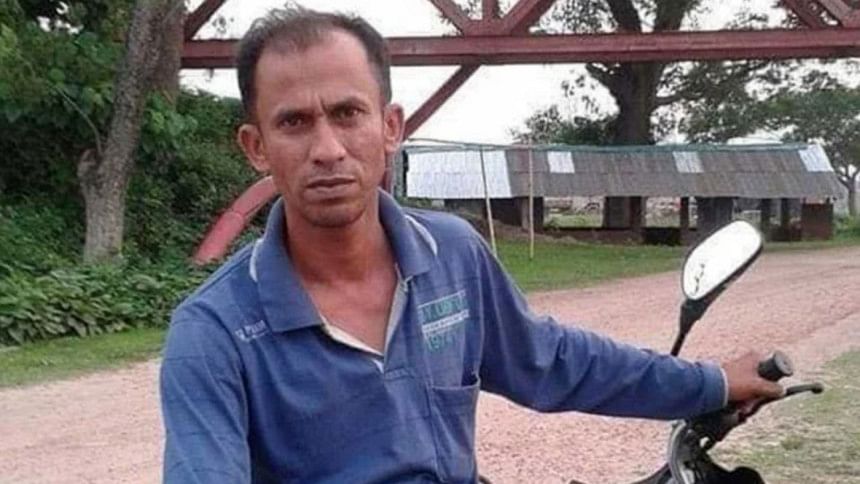 Brother of the Ashuganj upazila chairman was killed and eight others were injured in an attack by rivals in Brahmanbaria early today.
The deceased -- Jamal Munshi (48) -- was brother of Hanif Munshi, chairman of Ashuganj Upazila Parishad and also joint convener of Awami League's Ashuganj unit. 
Confirming the incident, Javed Mahmud, officer-in-charge of Ashuganj Police Station, said seven people were picked up so far for interrogation in connection with the murder.
Quoting witnesses, the OC said a scuffle occurred between Momen Munshi, another brother of Hanif, and local UP member Saddam Miah at a shop at Chorchartola village around 11:30pm yesterday.
Informed, Hanif rushed to the spot and settled the matter.
Around 1:00am today, followers of the UP member attacked Hanif's house, the OC said quoting Hanif's family.
As supporters of Hanif tried to resist them, Jamal was attacked with fishing spears, locally known as "teta", the police officer added.
Jamal succumbed on the way to a private hospital, our Brahmanbaria correspondent reports quoting the OC.
Contacted, Hanif said, "The attack was carried out in a planned way to kill me. The attackers killed Jamal as he went out of the house first to resist them."  
Jamal's body was sent to Brahmanbaria General Hospital morgue for autopsy.
Additional police have been deployed in the area to avert any untoward incident.