'Bitcoin fraudster' arrested from Gazipur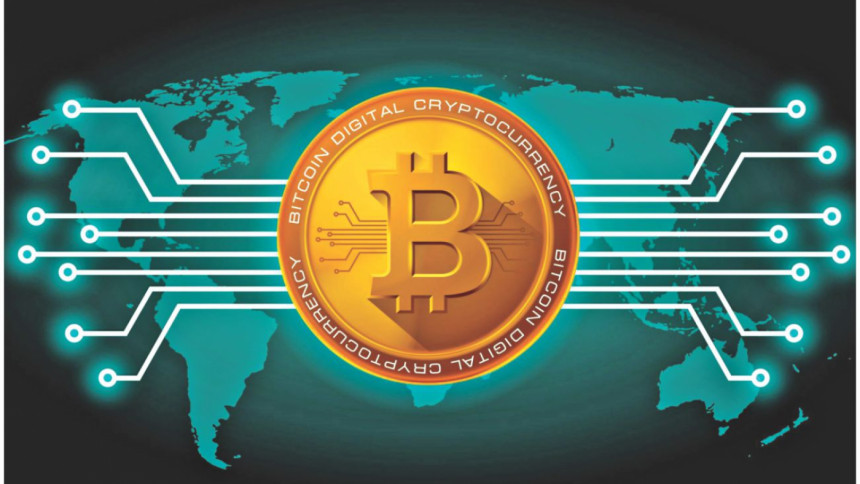 Members of Rapid Action Battalion conducted a drive in Gazipur on Tuesday night and arrested a man who they said embezzled money after hacking credit cards and buying cryptocurrency bitcoin.
Col Tofail Mostofa Sarwar, additional director general (operation) of Rab, disclosed the arrest and Raihan Hossain's (29) activities while talking to reporters at the elite force's headquarters in Dhaka's Uttara area yesterday.
A case was filed in this regard with Kaliakoir Police Station in Gazipur yesterday.
Rab recovered 19 fake national identity cards, 22 SIM cards, Tk 1,275 cash and 25 US dollars, a computer, three mobile phones, three fake invoice books, a trade license, a TIN certificate, a microphone, a camera, a router, a headphone, a modem, four chequebooks of different banks from Raihan's possession, the ADG said.
Since June 2020, he has been involved in embezzlement through bitcoin with the help of a Pakistani national named Sayed, according to Rab officials.
Raihan now has around 250 bitcoin accounts, they said.
He used to buy bitcoins after hacking credit cards. So far, Raihan has swindled around $35,000 by using different smart devices.
Col Sarwar said they have found transaction history of $3.5 million in Raihan's account in just one month. Around Tk 35 lakh was found in one of his bank accounts, he added.
Raihan, the alleged mastermind of bitcoin trading and fraud, has recently bought an Audi worth Tk 1.8 crore, said the Rab official.
He has been cheating ordinary people in different parts of the world by colluding with Pakistani, Nigerian and Russian smugglers and credit card hackers through bitcoin, according to Rab officials.
To cheat people, he used a fake company named MRH Software Development and even made his personal identity card, said Rab.
Col Sarwar further said that they are working to identify other bitcoin fraudsters.