Weather likely to improve tomorrow
Water transport throughout the country has been suspended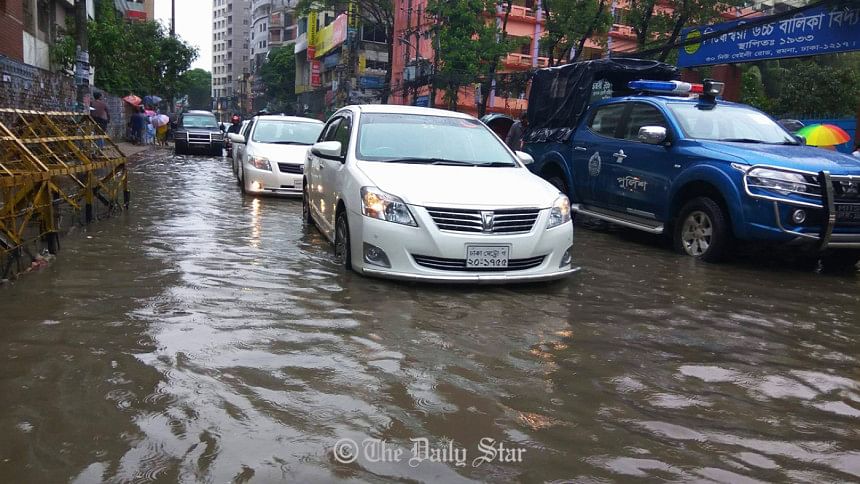 Heavy rainfall is likely to persist throughout the country today with the likelihood of thinning out by night, followed by a less wetter tomorrow, the Met office said.
"We expect the rain to grow thinner today," Arif Hossain, an official at Bangladesh Meteorological Department, told The Daily Star. "Tomorrow will be much better."
READ ALSO: Rain to reign for two more days
By the opinion of many, it has been the most unusual rainfall in April, that hosts the Bengali month of Baishakh. It began late March and flooded haor areas in the northeast.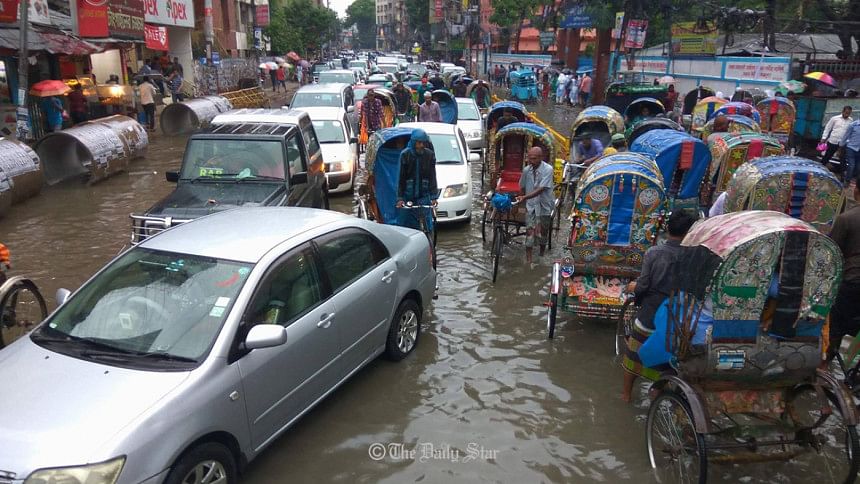 READ MORE: Incessant rain, storm damage crops in Jhalakathi, Pirojpur
It has been raining for the last few days. But this morning, the weather took a whole new turn putting Dhaka city in a dark gloom at 8:00am in the morning.
The weather pattern has been caused by what the Met official said a "western influence".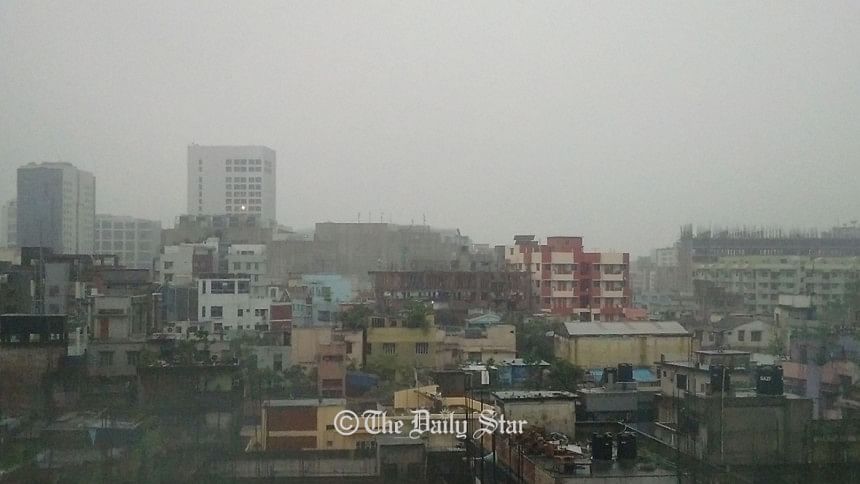 Since morning, the weather office recorded 21.6 millimetres of rain until 11:30am in Dhaka.
Currently, due to rough weather, heavy winds are blowing over the Bay of Bengal. Authorities have asked to hoist cautionary signal number three in ports and coastal areas.
Authorities have suspended water transport throughout the country today because of the weather, Md Kabir Hossain, deputy director (traffic) of Bangladesh Inland Water Transport Association (BIWTA), said.
However, water vessels can resume operations if weather conditions are favourable, he added.