SC upholds Kamaruzzaman's death penalty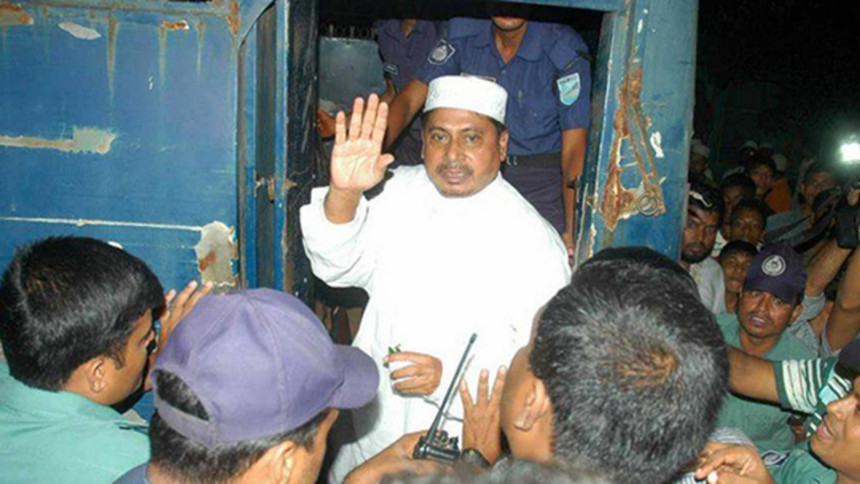 The Supreme Court today upheld its previous verdict on Jamaat-e-Islami leader Muhammad Kamaruzzaman, rejecting his plea for reviewing death penalty for his crimes against humanity during the Liberation War in 1971.
A four-member bench of the Appellate Division headed by Chief Justice Surendra Kumar Sinha dismissed the review petition of the Jamaat assistant secretary general.
After the verdict, Attorney General Mahbubey Alam told The Daily Star that there is no legal bar for the government to execute Kamaruzzaman for his crimes against humanity following the SC judgement.
He will not seek mercy from president, a counsel for Kamaruzzaman told the daily.
The Jamaat leader was a key organiser of the infamous Al-Badr force in greater Mymensingh. Al-Badr, the auxiliary force of the Pakistan army, was responsible for abducting, torturing and killing freedom fighters, intellectuals and pro-liberation people during the Liberation War in 1971.
As per the jail code, a convict gets seven days' time to seek presidential mercy after the jail authority receives the death warrant and communicates it to the convict. The death row inmate is executed between 21 days and 28 days of receiving the SC order.
But the jail code would not be applicable for Kamaruzzaman, the attorney general said yesterday, adding that the mercy petition should not be granted considering the brutal crimes he had committed during the war. 
International Crimes Tribunal-2, where the trial of Kamaruzzaman was held, issued the death warrant on February 19.
On May 9, 2013, the Tribunal-2 found Kamaruzzaman guilty in five of the seven charges brought against him and sentenced him to death in two charges, life term in two and 10 years' imprisonment in another.
Kamaruzzaman appealed to the apex court on June 6, 2013, and the SC upheld the tribunal verdict on November 3, 2014, but commuted one death sentence to life term imprisonment.
The Jamaat leader filed the review petition on March 5.