War trial: Death warrant for Quasem reaches Dhaka jail
The death warrant for war criminal Mir Quasem Ali reaches Dhaka Central Jail around half an hour after the international crimes tribunal issued the warrant.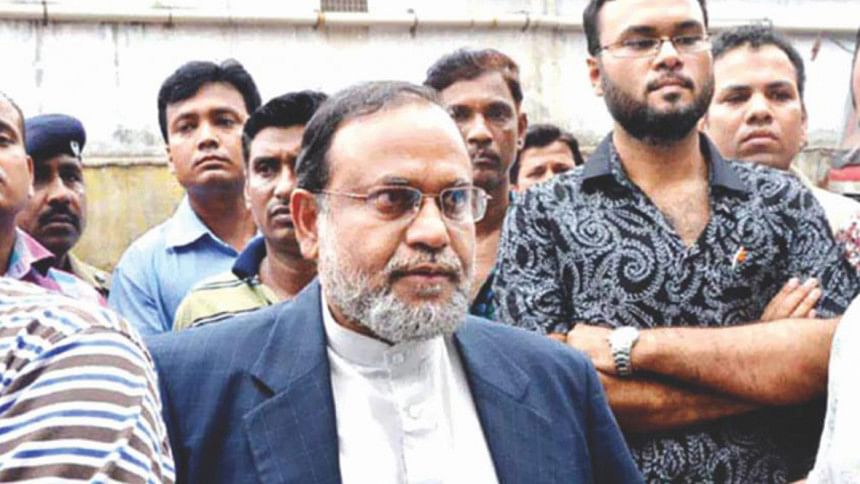 The death warrant for Jamaat-e-Islami leader Mir Quasem Ali reached Dhaka Central Jail around half an hour after the International Crimes Tribunal (ICT) issued the warrant this evening.
Neasar Alam, jailer of Dhaka Central Jail, told The Daily Star that they received the death warrant around 7:50pm and "would send the warrant to Kashimpur Jail-2 in Gazipur" where the Jamaat leader had been kept.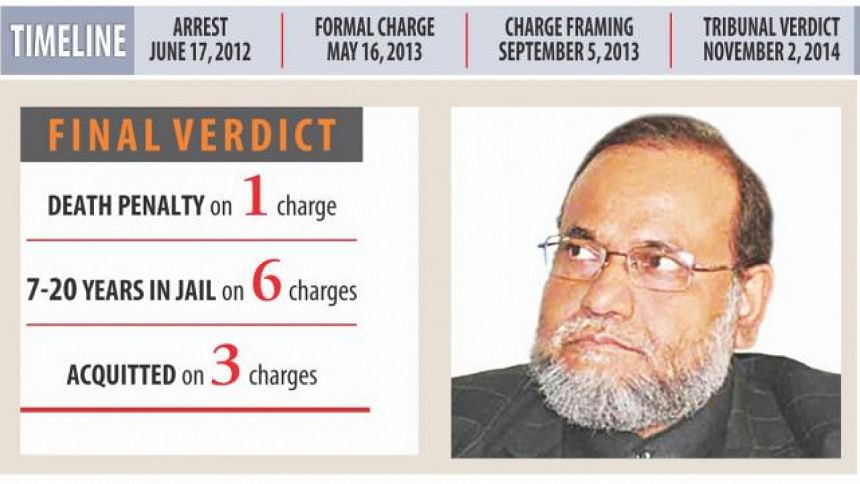 He, however, declined to say when the warrant would be sent there.
ALSO READ: DEATH for Jamaat's 'moneyman'
ICT issued the death warrant for war criminal Quasem hours after the Supreme Court had released full text of its verdict upholding his death penalty in a war crimes case.
The registrar's office of the tribunal issued the warrant around 7:30pm, ICT Registrar Shahidul Alam Jhinuk confirmed The Daily Star.
Copies of the warrant were also sent to the Dhaka district magistrate for necessary actions and to the home and the law ministries for information.
The SC registrar said his office received the copy of the full verdict around 3:30pm today.
Earlier in the day, the Supreme Court released full text of its judgement upholding death for Quasem, also known as the moneyman of Jamaat-e-Islami.
Release of the full judgement has left Quasem to deal with one option to seek review of the apex court's verdict – that too has to be done by 15 days.
Quasem, 63, was the fifth Jamaat-e-Islami leader to get the death penalty for notorious role in 1971. He is considered by many as the main financier of the party that opposed Bangladesh's birth.
The International Crimes Tribunal-2 gave him death penalty on two charges and different jail terms on eight other charges. He later challenged the verdict at the apex court.
On March 8 this year, the Supreme Court upheld his death penalty.