UN claim on war trial disturbing: Bangladesh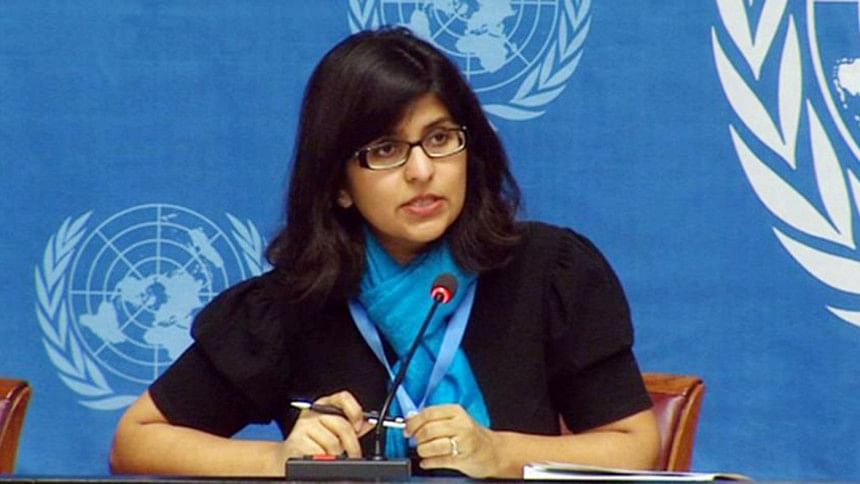 Bangladesh today refuted UN human rights office's claim of doubts regarding war crimes trial saying the statement is "highly disturbing".
A reply has been moved with the UN office expressing Bangladesh's views on its comments, said a press release from the Ministry of Foreign Affairs.
On Tuesday, UN's human rights office called on Bangladesh to stop implementing death sentences awarded by the war crimes tribunal "given the doubts on its fairness".
The comment came after Bangladesh hanged two top war criminals – BNP leader Salauddin Quader Chowdhury and Jamaat-e-Islami leader Ali Ahsan Mohammad Mojaheed.
"It is unfortunate that selected quarters are resorting to sweeping, biased and unfounded comments" over the war trials that others in the international community have accepted, the presser read.
Bangladesh mentioned SQ Chowdhury and Mojaheed were handed death penalty after convicted of charges proven beyond doubt, the press release read.
"Chowdhury or Mojaheed's cases have nothing to do with their political identity or affiliation, and the point that they belong to some opposition political parties is only a coincidence as far as the trials are concerned," it read.  
Bangladesh also reiterated that as a state party to the ICCPR, along with its Optional Protocol, Bangladesh is obliged to maintain international standards in its judicial process. 
The statement also mentioned that The ICT-BD trials have created an opportunity for ending the culture of impunity, ensuring justice to the victims, and paving the way for truth and reconciliation.