UK will help 'flourish democracy': New envoy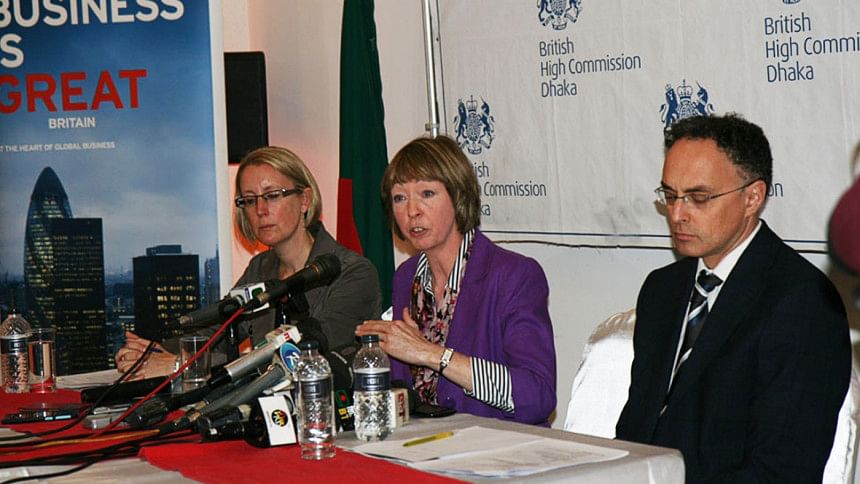 The United Kingdom will work with all to help "flourish democracy" in Bangladesh, newly appointed British High Commissioner Alison Blake said today.
She, as the first female UK envoy to Dhaka, made the remark while talking to journalists during the first interaction with media after taking office.
"UK will continue to work with the government, all political parties, democratic institutions and all stakeholders to help flourish democracy in Bangladesh," she said.
She added that a democracy with strong civil society "is the key to building a prosperous and stable society." "In the coming days I will work with Bangladesh and its people taking the shared agenda forward."