Protesters call for shutting Pakistan mission in Dhaka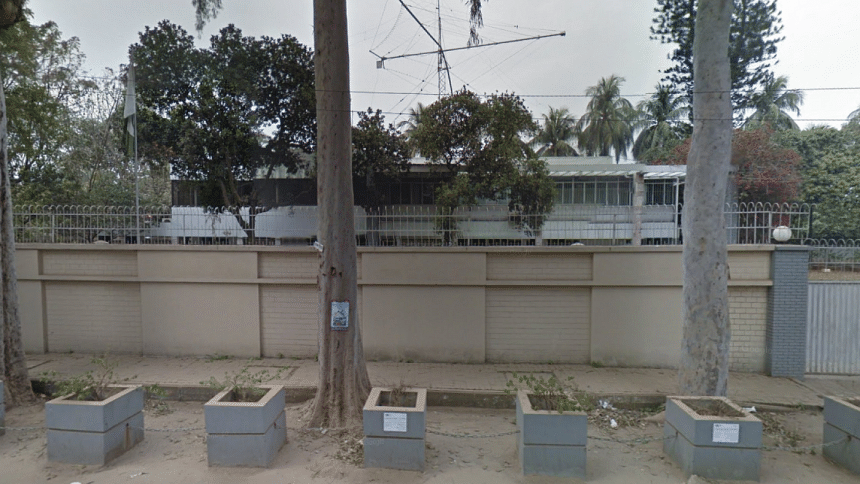 A group of protesters today demanded that the government shut down Pakistan High Commission in Dhaka, alleging that the country is hatching conspiracy against Bangladesh.
They burnt the Pakistan flag in protest.
Workers' Party of Bangladesh, which is in the ruling coalition with the Awami League, organised the programme to besiege Pakistan High Commission today.
Today's march was arranged in protest to Pakistan's awarding 'Nishane Pakistan', its highest civilian honour, to executed war criminal and Jamaat-e-Islami chief Motiur Rahman Nizami.
Demonstrators were not allowed to march to the Pakistan High Commission.
They later burnt Pakistan flag near Bhatara Police Station and chanted slogans demanding severing ties with Islamabad.
"Pakistan High Commission is spying on the people of Bangladesh," alleged Fazle Hossain Badsha, general secretary of the Workers' Party.
"They are trying to hatch a conspiracy. The mission must be shut down… not allowed to operate."
He also called for severing Dhaka-Islamabad flights.
Workers' Party alleged that Pakistan is trying to protect the "war criminals" of Bangladesh.