Two 'drug peddlers' killed in Mymensingh, Jessore 'gunfights'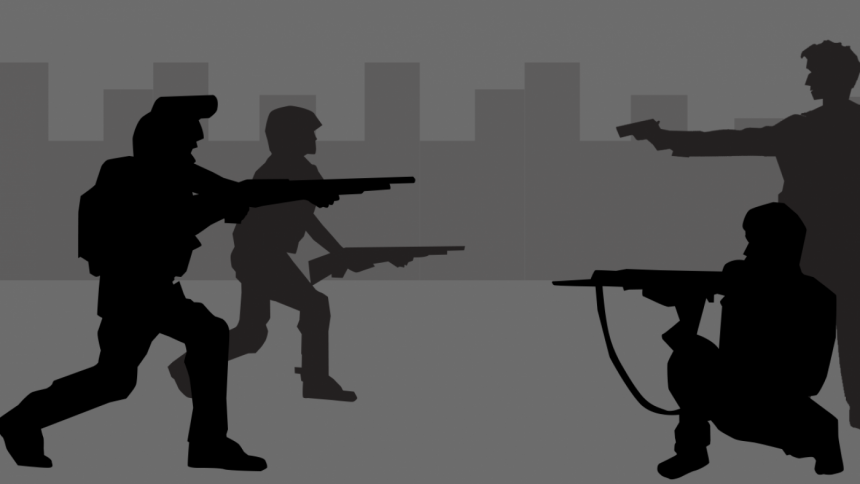 Two suspected drug peddlers were killed in separate incidents of reported gunfights in Mymensingh and Jessore early Wednesday.
In Mymensingh, Jalal Uddin, 38, a suspected drug peddler, was killed in a 'gunfight' with police in Habirbari area in Bhaluka upazila early Wednesday.
Being informed that a gang of drug peddlers were dealing with drugs at Khandakar Para, a team of Detective Branch (DB) of police in association with members of Bhaluka Model Police Station conducted a raid there around 2:30 am, said Ashiqur Rahman, officer-in-charge of district DB police.
Sensing the presence of the law enforcers, the criminals hurled brickbats and then opened fire targeting the policemen, prompted them to retaliate, triggering a gunfight.
Later, police recovered the body of Jalal from the spot, said the OC.
The law enforcers also recovered 200 pieces of Yaba tablets, four bullet shells, one sharp weapon and one motorbike from the spot.
Jalal was wanted in six several cases, said police.
In Jessore, an unidentified young man, aged around 35 years, suspected to be a drug trader, was found dead on Chougaccha-Jessore road at Chanda Afra in Chougaccha upazila around 2:30 am.
Being informed that two gangs of drug traders were exchanging bullets, a team of police went there and recovered the bullet-hit body, said Shamim Uddin, officer-in-charge of Chougaccha Police Station.
However, sensing the presence of the law enforcers, the traders managed to flee the scene, police said.
The body was sent to Jessore General Hospital morgue for an autopsy. Two bullets, one pistol and 3.5 kgs of cannabis were recovered from the spot, said the OC.
With the latest, at least 166 suspected drug peddlers have been killed since the anti-narcotics drive began on May 4. Most of the dead were killed in "shootouts" involving police and Rapid Action Battalion.