Truck strike put off till October 31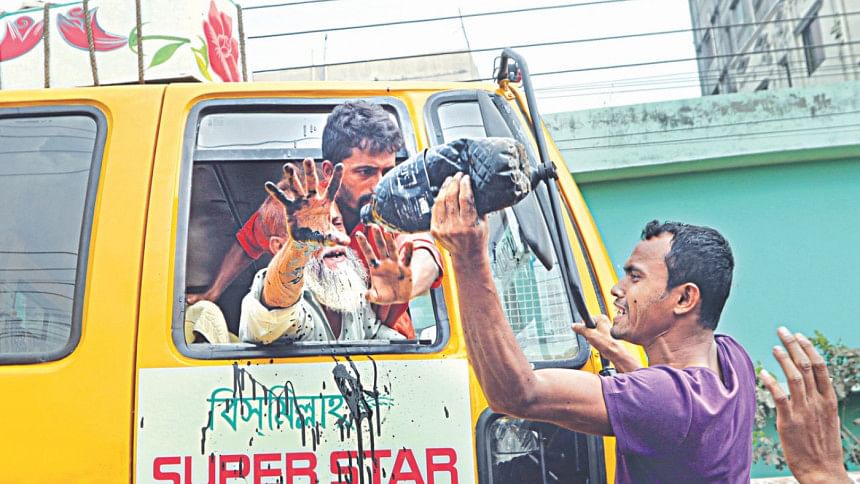 Truck owners and drivers yesterday postponed their indefinite work abstention in Dhaka division until October 31.
They made the decision following a meeting between leaders of truck owners and workers and Home Minister Asaduzzaman Khan at his secretariat office yesterday, Mokbul Ahmed, convener of Bangladesh Goods Transport Owners Workers United Council, told The Daily Star. 
In the meeting, the minister assured the transport leaders of considering their seven-point demand, he said.
The minister asked the Inspector General of Police to take necessary steps to stop "police harassment," and he would talk to law, and road transport and bridges ministers about their demand for bringing changes to the Road Transport Act-2018, Mokbul added.
"Following his assurance, we decided to postpone our work abstention until October 31," he added.
The organisation went for the work abstention in Dhaka division on Sunday to press home their seven-point demand. 
Parliament on September 19 passed the Road Transport Act amid criticism over lenient punishment for deaths caused by reckless driving. Truck owners and drivers said they would not accept death penalty as drivers "don't drive to kill people".
The three-day work abstention dealt a blow to businesses and affected the supply chain of goods to the capital. Besides, in many places, the transport workers forced other vehicles carrying goods to halt their operation.
Some leaders of the platform on Monday night held a meeting with the home minister at his Dhanmondi house and decided to relax their indefinite work abstention and agreed to carry garment products and perishables.
Yesterday, they held a closed-door meeting with Asaduzzaman. Before the meeting, the home minister told journalists that he had very little to do with their demands, and he would hear their demands and place those before law, and road transport and bridges ministers.
Their other demands include unconditional release of all staffers arrested in connection with crashes, issuing proper driver's licence to all drivers of heavy vehicles and allowing drivers to drive trucks with light vehicles' driving licence until they are issued the one for heavy vehicles, ending police harassment and setting up truck terminals and stands at suitable locations with necessary facilities.