'Tree man' gets financial aid for a house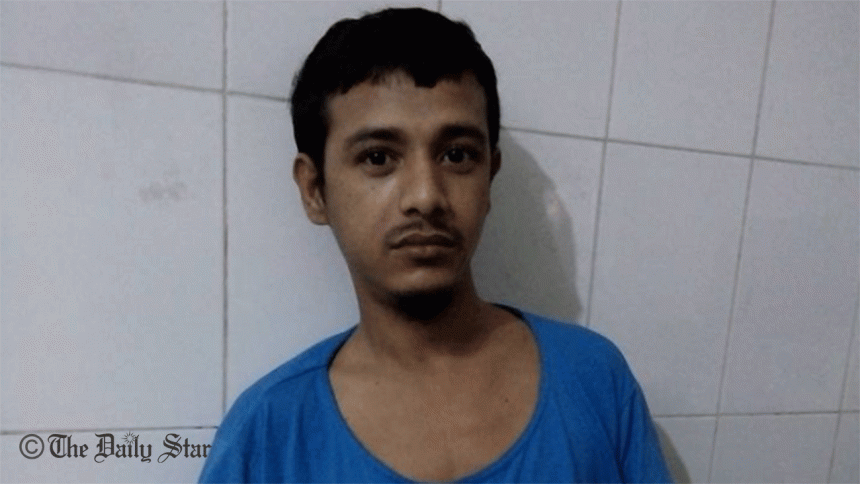 Bangladeshi "Tree man" Abul Bajandar, who is now undergoing treatment at the burn unit of Dhaka Medical College Hospital (DMCH), was given financial aid to build a house for his own.
Dermatologist Prof MU Kabir Chowdhury extended a cheque of Tk 6 lakh to Abul Banajdar and his family members in the presence of doctors of the DMCH burn unit today.
Abul Bajandar, 26, the fourth man in the world with the tree man illness, a rare skin disorder caused by a virus named human papillomaviruses, was admitted to the institute on January 30.
READ MORE: World's 4th 'Tree Man' a Bangladeshi
At least five operations have been conducted in his hands and legs so far, Banajdar told The Daily Star.
Treatment for another four to five months is needed for his complete recovery, he said.
"After completion of the treatment, I want to live like a healthy man and to run a business for my survival," he added.
Dr Samanta Lal Sen, chief coordinator of National Institute of Burn and Plastic Surgery of the DMCH, said another five surgeries in his nails and fingers are needed to improve his beautification.
And treatment for another five to six months is also needed to make the effort a success, he added.
At least Tk one crore is usually needed for such treatment but Bajandar is being treated without any cost, he said.