Derailment: Dhaka-Mymensingh train service resumes after 1hr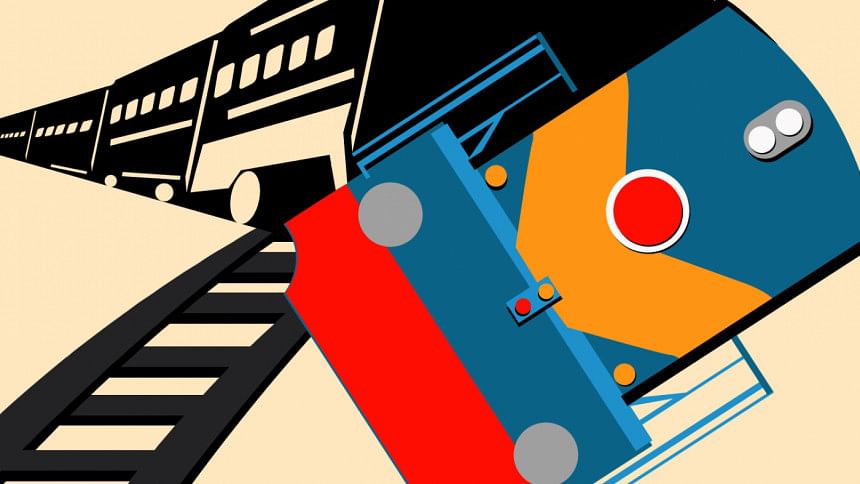 Rail communication between Dhaka and Mymensingh remained suspended for an hour as a compartment of an intercity train derailed near Mymensingh town this morning.

A compartment of Jamalpur-bound Teesta Express veered off the tracks in Kewetkahli area around 11:00am, our Mymensingh correspondent reports quoting Md Mosharaf Hossain, officer-in-charge of Mymensingh Railway Police.

The rail communication restored around 12noon after a relief train salvaged the derailed compartment, said Zahirul Islam, superintendent of Mymensingh Railway Station.        

The train left Kamlapur Railway Station for Mymensingh at 7:30am.