Torture: Charges pressed against cricketer Shahadat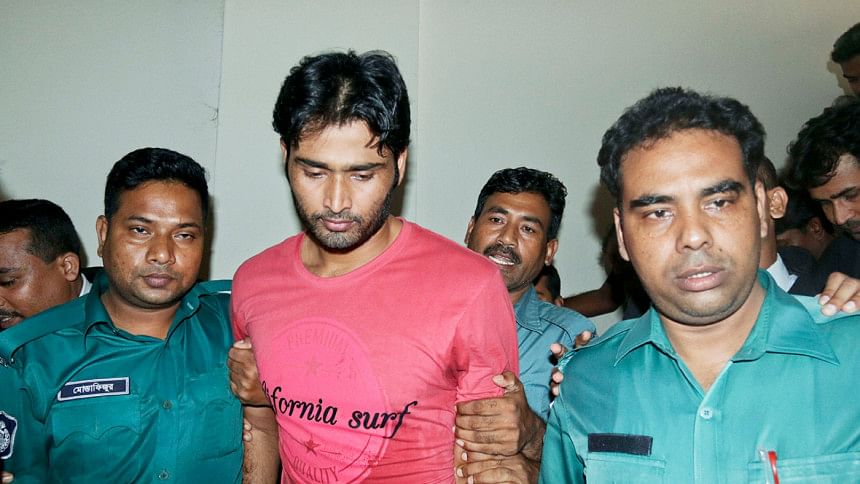 Police today pressed charges against former national cricketer Shahadat Hossain and his wife in a case filed over torturing his 11-year-old domestic help.
Md Shafiqur Rahman, investigating officer of the case and also officer-in-charge of Mirpur Police Station, submitted the charge sheet before Metropolitan Magistrates Court of Dhaka.
READ MORE: Cricketer Shahadat sent to jail on surrender
On September 6, domestic help Mahfuza Akhtar Happy brought allegations of torture by Shahadat and his wife. Later, a case was filed against the couple with Mirpur Police Station.
The suspended cricketer was sent to jail by a Dhaka court after he surrendered before it on October 6 – two days after police arrested his wife Nrittya.
Shahadat secured bail from the High Court on December 8 on health ground while his wife Jesmine Jahan Nrittya Shahadat got bail from a Dhaka court on December 1.
Bangladesh Cricket Board (BCB) suspended Shahadat on September 13 after the allegation.