Tonu's autopsy doctor 'receives death threat'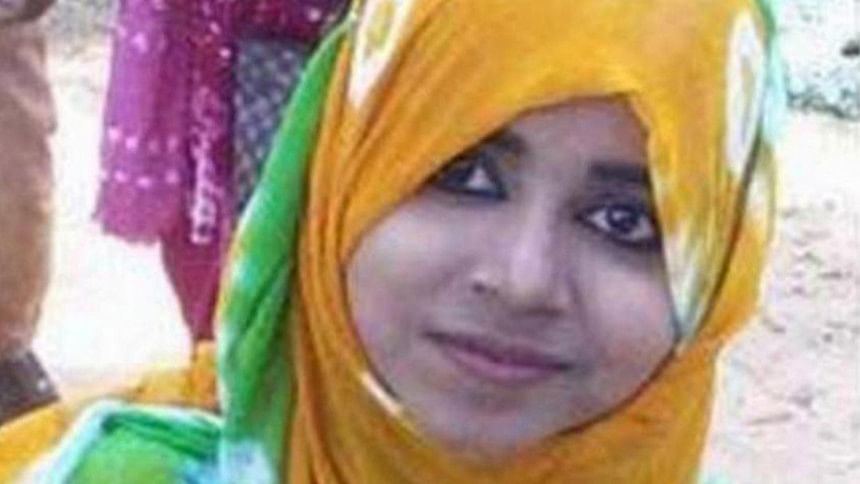 The doctor who performed second autopsy of Comilla college student Sohagi Jahan Tonu has been allegedly threatened with death.
Report of Tonu's second autopsy, that was performed after exhuming her body nearly a month after murder, is yet to come. However, top officials revealed it found evidence of rape.
READ MORE: Evidence of rape found, finally
Dr Kamoda Prosad Saha, head of Comilla Medical College Hospital's forensic department who headed Tonu's second autopsy, told The Daily Star the threat was delivered in an anonymous letter.
The letter asked the doctor to prepare Tonu's autopsy report "as they prescribed", KP Saha said. "Or else, they threatened to end me and my family."
ALSO READ: Protests rage on over Tonu murder
Two months have passed and an autopsy report that found "no conclusive reason" for murder since Tonu's murder. Dr KP Saha had said they were waiting for DNA reports to reach a conclusion.
He was the head of the three-member board that was constituted to perform the second autopsy.
READ: Who to blame for 'lapses' in first autopsy?
This morning, when the doctor entered his office at 10:00am, he found a letter, addressed to him and complete with stamps, waiting for him. Inside was a handwritten letter, one page with writings on both sides, with the death threat.
KP Saha told The Daily Star over phone that he will file a general diary with Comilla Kotwali Police Station in this regard seeking his and his family's security.
Around 4:00pm, Kotwali Police Station Officer-in-Charge Abdur Raouf told The Daily Star over phone that a general diary was yet to be filed in this regard.