Daily Star honours 25 scholars, nation builders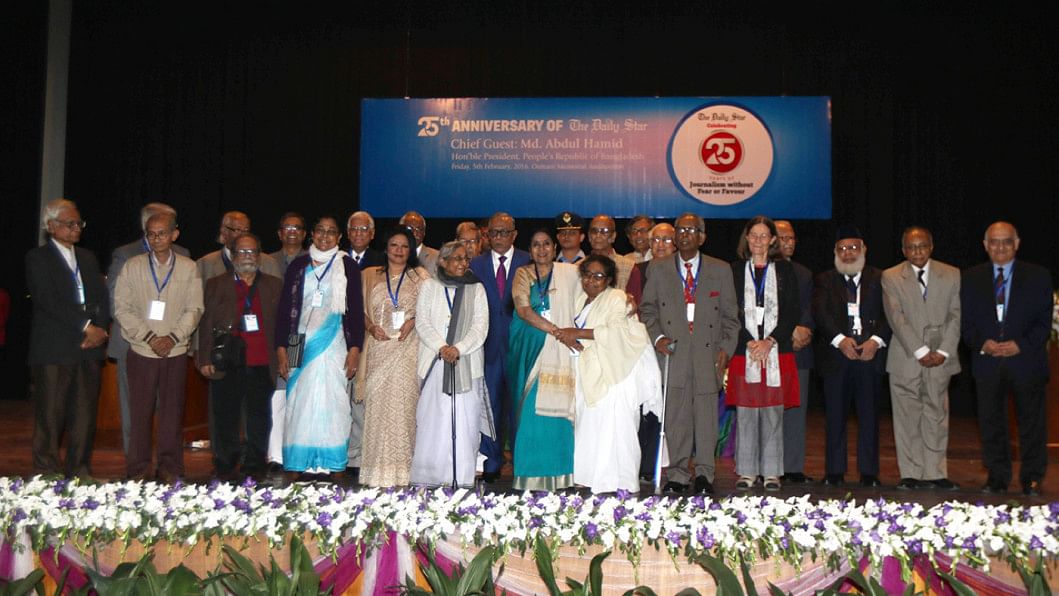 The Daily Star today awarded 24 prominent individuals and an institution with lifetime achievement awards at its 25th anniversary event to honour their contribution to the society.
They were honoured with the prestige at a gala event commemorating the anniversary at Dhaka's Osmani Memorial this morning in attendance of President Abdul Hamid.
"We are honouring 24 persons and one institution for their lifelong devotion and commitment to the growth of Bangladesh. We feel honoured ourselves to honour them," said Mahfuz Anam, editor of The Daily Star.
The honoraries are:
Prof. Abdullah Abu Sayeed
Education
PROF. ABDULLAH ABU SAYEED is a renowned writer, television presenter and activist. Born in Kolkata in 1939, Sayeed is the son of a well-known playwright. He attended Dhaka University in East Pakistan after Partition. As a youth, Sayeed devoted his time to writing poetry and prose and led a literary movement in the 1960s as editor of the magazine Kanthashar (The Voice). He then opted for television and hosted a number of popular shows. He also taught literature at Dhaka College for around three decades.
Through his Bishwo Shahitto Kendro, or World Literature Centre, Sayeed attempts to keep alive the rich Bengali literary tradition through books which are slowly being replaced by other forms of media in the modern era. Sayeed's dedication to reignite the passion for reading books among the youth and increase access to literature led him to found the World Literature Centre in 1978. What started with 25 university students reading and discussing great works of literature in an Enrichment Programme eventually grew to include high school students and other readers under Sayeed's stewardship. Each group in Sayeed's programme goes through a 22-week reading course each year, completing more than 100 books over seven years. Readers meet in "reading circles" whereby they discuss Bengali and non-Bengali literary and non-literary works.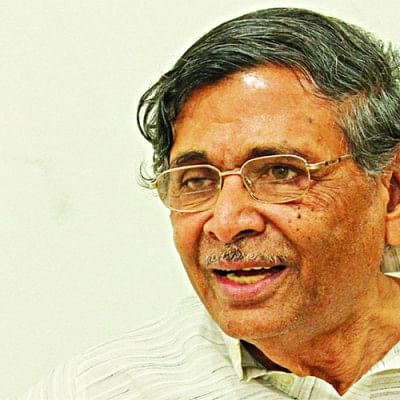 With the assistance of the Ministry of Education, Sayeed's Enrichment and Development of Reading Habit Programme spread throughout Dhaka and eventually throughout Bangladesh. Today, this activism has spread to 11,500 schools in all 64 districts and the programme has hundreds of thousands of graduates. Over the course of time, Sayeed has successfully developed the centre itself as a library and a publishing house. A library with 1, 75,000 books and a thriving publishing house provide financial support for the centre's numerous activities.
In response to the lack of public libraries in Bangladesh, Sayeed launched a countrywide mobile library programme in 1998. With the help of funds from the Norwegian government, its mobile libraries today make stops at 1900 locations in 58 cities throughout the country. To date, approximately 160,000 readers have become members of the mobile library programme which delivers 3, 74,000 books to its readers.
He has received numerous awards throughout his lifetime, including the National Television Award (1977), Ekushey Padak (2005) and Bangla Academy Award (2011).  In 2004, he was honoured with the Ramon Magsaysay Award for Journalism, Literature, and Creative Communication Arts in recognition of his work. The versatile writer has written and edited more than 50 books, and his body of work is ever-growing.
As an activist, Sayeed also devotes his time to attend to environmental issues. Today, Sayeed's centre offers programmes in the arts and possesses a film and music library. Sayeed manages it all with more than 300 staff members and more than 12,000 volunteers that include many of his former students. He aspires to build an extensive network of libraries, bookmobiles, and reading circles across Bangladesh; of publishing 750 of the world's classics in Bangla; and of putting up a new twelve-story cultural complex in Dhaka. But, most importantly, Sayeed dreams of cultivating an enlightened new generation of Bangladeshi citizens whose values and understanding of other cultures are enriched by reading. He wishes to see his country's future leaders emerging from such a group one day. 
Prof. A.M. Harun-ar-Rashid
Physics
Prof. A.M. Harun-ar-Rashid is a distinguished physicist and science writer. He was born on May 1, 1933 in a remote village in Barisal district where his father, Late professor Moksud Ali, A.D.P.I, was the first person to have received postgraduate education in science. Prof. Rashid, who never stood second in any examination in his life, obtained B.Sc. (Hons.) degree in Physics from the University of Dhaka in 1953 standing First in the First Class and M.Sc. degree in Physics in 1954 again standing First in the First Class. For his outstanding academic achievements, he received prizes and honours throughout his academic career, including the Raja Kalinarayan Scholarship awarded by the University to the most outstanding graduate every year.
Prof. Rashid obtained the Ph.D. degree in Theoretical Physics from the University of Glasgow in 1960 working under Professor R.G. Moorehouse and Professor B.H. Bransden. He participated in the first Scottish Summer School on "Dispersion relations" in Edinburgh in 1960 as well as in the first ever Summer Seminar on Theoretical Physics held at Trieste in 1962 organised by Professor Abdus Salam. Prior to 1962, Professor Rashid's interest was in photoproduction theory of vectormesons in which experimental work had not yet started; with Professor MJ Moravcsik, he was able to formulate the first consistent phenomenological theory of spin-1 meson photoproduction including its multiple structures. But soon, under the strong influence of Professor Salam, he started working on group theoretic symmetry schemes. 
The Liberation War of Bangladesh in 1971 posed for him a serious setback; for a long time, he was rootless as he resigned from his job at the University of Islamabad where he was then a Professor of Physics. However, it took him some time to settle down in his country in the University of Dhaka and there, during the three years of 1974 to 1977, he produced with his students some outstanding work in solid state Physics.
Prof. Rashid has published about 150 scientific papers, books and other publications.
He received the Ekushey Padak for Education in 1991, Independence Day Award in 1999, and the best Science Writer Award by the Government of Bangladesh in 2005. He was a Visiting Professor at top universities of the world including the University of California in Los Angeles in 1991 and University of Texas at Austin in 1975. He was Visiting Scientist at the Imperial College of Science and Technology, London; and the International Centre for Theoretical Physics, Trieste.
He was appointed Bose Professor, University of Dhaka in 1993. He was Fellow, Bangladesh Academy of Sciences; Member, the American Physical Society, Vice President, Asiatic Society of Bangladesh; and Fellow, Third World Academy of Sciences.
Prof. Rashid has devoted his life to the pursuit and promotion of science. He believes that science is the cumulative achievement of all that is best in man. Knowledge creation and knowledge deployment are fundamental to a knowledge-based society, he says. He has made several important recommendations for improving the quality of higher education in Bangladesh.
Dr. Angela Gomes
Social Work
DR. ANGELA GOMES is a social worker and Founder Executive Director of Banchte Shekha (Learn How To Survive), a leading NGO working since 1976 with the long-term objective of improving the socio-economic condition of women and children in Bangladesh.
Born in Dhaka on July 16, 1952, Angela Gomes was raised in a small village near Dhaka. Resisting an early marriage, she became a teacher at Sacred Heart School in Jessore and was drawn to Catholic charity work in the city slums. In the early days, Angela Gomes would borrow a bicycle and pedal alone through the countryside in Jesssore. There she met a number of women who, abandoned and abused by their husbands, were suffering in silence. She would talk to the women in the villages, listening to their problems and offering what little help she could. Angry at this interference in their traditional ways, the men would sometimes hurl rocks at her as she passed. But nothing could stop her. She tried to communicate her vision of a respectful life for village women where they would be appreciated for their contributions, where they could earn their own living and take care of themselves and their children, and where they would not be victims of violence and oppression. She studied the Quran carefully and conducted herself in a manner that gradually earned her the support of the villagers as well as the open-minded Muslim clerics.
At first she started working with only a small group of women. Later, in 1976, she established Banchte Shekha which got its registration in 1981. Banchte Shekha has been providing its services through 18 offices of 44 upazilas of 18 Districts of 4 Divisions. It directly serves more than 10,00,000 women all over the country and indirectly benefits more than 50,00,000 people through its programmes. The organisation teaches rural women a vast range of income-generating skills, including handicrafts, raising crops, poultry and livestock, fish farming, beekeeping and silk making. The majority of field positions of Banchte Shekha are still held by experienced women members.
In 1987, she began to train a team of paralegals in Muslim law and relevant legal procedures. As a result, in many villages today, cases involving domestic violence, dowry abuses, child support, and other gender-related conflicts are deliberated in public by arbitration panels convened and trained by Banchte Shekha's paralegals, instead of by traditional all-male mediation councils. Through its gender awareness training and legal innovations, it is enabling women and men alike to carve out a new era of gender equality.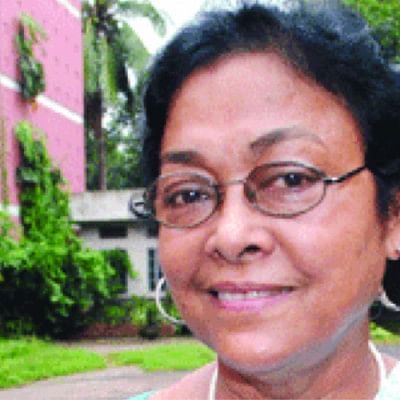 Angela Gomes has received many prestigious awards in recognition of her contribution. She was honoured with the "Best Social Worker" award by Bangladesh National Council for Social Worker in 1988, "Best Female Workers for Social Development" award by fortnightly magazine Anannaya In 1997, "Kirtimati Nari – Best Social Worker" by Square group in 2008, etc.
She received "Begum Rokeya Padak" in 1999. The same year she also received the prestigious Ramon Magsaysay Award in the Community Leadership category, in recognition of her contribution in 'helping rural Bangladeshi women assert their rights to better livelihoods and to gender equality, under the law and in everyday life. In 2014, she received an Honorary Doctorate Degree (Honoris Causa) from International KIIT University, Bhubaneswar, Odisha, India.
Angela Gomes has written several books on social issues which include Learning through Works for Adults, Living with Rights, Easy Living of Children, How I Reached, etc.
Prof. Anisuzzaman
Literature
PROFESSOR ANISUZZAMAN, an eminent writer and educationist, was born on February 18, 1937 in Calcutta. He grew up in a family that nurtured writing. His father Dr. ATM Moazzem was a homeopathy practitioner who loved writing in his free time. His grandfather Sheikh Abdur Rahim, a journalist and writer, wrote a biography on Prophet Muhammad (pbuh). Anisuzzaman turned to writing at an early age. His first piece of writing -- a story -- was published in Nowbahar, a literary magazine, in 1950. After completing his HSC from Jagannath College, he enrolled in the Bangla department of Dhaka University. He had a distinguished academic career at the University of Dhaka from where he obtained his BA (with honours in Bangla in 1956), MA (1957) and PhD (1962) degrees.
Dr Anisuzzaman has also studied and taught at a number of renowned international universities. He was a Post-doctoral Fellow at the University of Chicago (1964-65) and a Commonwealth Academic Staff Fellow at the University of London (1974-75). In his long illustrious career, he has served as a professor of the Bangla Department in both Universities of Dhaka (1959-69, 1985-2003, 2005-08) and Chittagong (1969-85). At present, he is a Professor Emeritus at the University of Dhaka.
His writings on our national identity and educational, religious, historical and social reconstruction are considered a treasure trove by the country's academics. His books such as Muslim Manash O Bangla Sahitya, Swaruper Sandhane, Purono Bangla Gadya, Bangali Nari: Sahitye O Samaje, Kal Nirabadhi, and Ihajagatikata O Anyanya are considered seminal works by academics working on Bangla literature and language.
Prof. Anisuzzaman actively participated in all the progressive movements the country has witnessed. He made a notable contribution to the Language Movement in 1952. He also participated in the mass uprising in 1969 and actively took part in the War of Liberation in 1971. He was a member of the Planning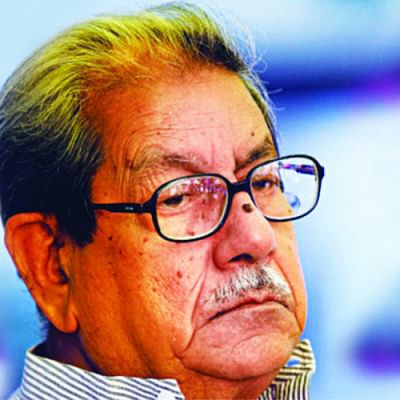 Commission to the Government of Bangladesh during the Liberation War and a member of the National Education Commission set up by the government after Liberation. He was bestowed with the noble responsibility of drafting the Constitution of Bangladesh in Bangla in 1972. He also served as Chairman of the Trustee Board of the Nazrul Institute and is currently the President of the Bangla Academy.
Besides taking part in different movements, he has consistently raised his voice whenever our language, culture and national identity have been at stake. During 1967 when the information ministry wanted to limit broadcasting Tagore songs on radio and television, he and Munier Chowdhury, along with 17 other intellectuals, collected signatures for a petition and published it in several newspapers.
Prof. Anisuzzaman has received many awards in recognition of his contributions. He has been awarded with Nilkanta Sarkar Gold Medal from the University of Dhaka, Dawood Prize for literature from the Pakistan Writers' Guild, Bangla Academy award for research, and the Ekushe Padak, bestowed by the state for his contribution to education. He has also received Ananda Puraskar from the Ananda Group of Publications, Kolkata, an honorary D. Lit. by the Rabindra-Bharati University, Kolkata, Sarojini Basu Medal by the University of Calcutta, Pandit Iswarchandra Vidyasagar Gold Plaque and Rabindranath Tagore Birth Centenary plaque from the Asiatic Society, Kolkata. He was awarded the prestigious Padma Bhushan by the Indian Govt.
Prof. Arun Kumar Basak
Physics
PROFESSOR ARUN KUMAR BASAK is a renowned scientist and physicist of Bangladesh. With a new theory of nuclear interactions, he has upheld the image of Bangladesh on the world stage. He is now Professor Emeritus in the Department of Physics, University of Rajshahi. He was born on October 17, 1941 in Radhanagor of Pabna town, Bengal Presidency, British India. Basak matriculated in 1957 securing first division from R.M. Academy, Pabna. He completed his B.Sc. (Hons) examination (1961) from Rajshahi College In M.Sc. examination (1963) from RU with exemplary results.               
In December 1963, he joined University of Rajshahi as a lecturer in the Department of Physics. He was awarded a merit scholarship for securing the highest marks in the Faculty of Science and received admission at Imperial College, London. Owing to the 1965 Indo-Pak war, he could not avail the opportunity. After the independence of Bangladesh in 1971, he went to the University of Birmingham with a Commonwealth Scholarship for higher studies.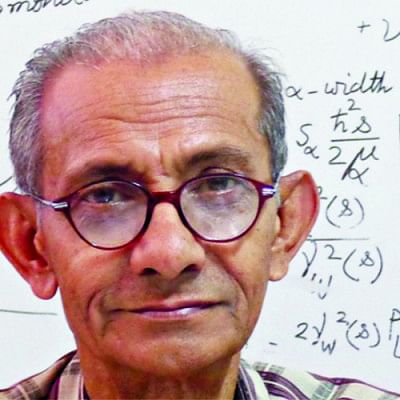 There he worked with the tensor polarised deuteron and the polarised 3He beams, the latter being the only one of its kind in the world. He did his PhD degree in 1975. He had also received the SEATO Scholarship and Bangladesh Academy of Sciences Gold Medal (2003) in Physical Sciences.
Professor Basak has had an illustrious career and life. He was a senior associate of the Abdus Salam International Centre for Theoretical Physics at Trieste, Italy during 1987-96. He was elected a fellow of the Bangladesh Academy of Sciences and a fellow of the Institute of Physics (London) in 2001. He was a principal investigator from Bangladesh in a collaborative project funded by the US National Science Foundation. He is the fellow of Bangladesh Physical Society and Bangladesh Computer Society and also a member of American Physical Society. He was a post doctoral fellow in Nuclear Physics, The Ohio State University, USA (1981-82), an associate member of ICTP, Italy, and a visiting scholar at Southern Illinois University, 
Professor Arun Kumar Basak has 88 publications in international journals and 14 publications in national journals. He is one of the co-authors of the book Byaboharic Padyartha Biggyan (Practical Physics) written in Bangla for honours level.
Bashir Ahmed
Sports
BASIR AHMED is an all-rounder of sports, who excelled in hockey, football, athletics and cricket during his playing career, and served as referee, coach, umpire and Olympic organiser after his retirement from sports. 
Born in 1941 in Old Dhaka's Mahut-tuli area, which was somewhat of a hotbed of hockey and football, Bashir's love for the two games was ignited as soon as he walked through the hallowed corridors of Armanitola Govt. High School. Many a famous sportsperson from that era had walked through the corridors of that school and learnt the trick with the stick in their hand or the ball in their feet at its premises.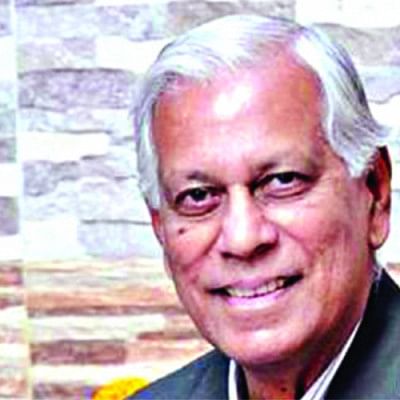 By the time he finished college and was admitted to the University of Dhaka, Bashir was already an established name in four different sports – hockey, football, athletics and cricket. Throughout the late '50s and '60s, he represented clubs like Mohammedan Sporting, Victoria Sporting, Brothers Union and National Bank of Pakistan (Later Sonali Bank) in hockey and football. He reached the pinnacle of his sporting excellence when he represented Pakistan national hockey team in two Tests – the first against Kenya in 1962 and the second against Netherlands five years later.  It wasn't easy for someone from the eastern wing to get into the Pakistan national team, and had fate not been so treacherous, he might have been a regular in that team during the 60s. It may be noted here that all this while, he was representing the East Pakistan football team and simultaneously playing cricket at the highest level in Dhaka and earning laurels in athletics.
But a cruel injury while playing football cut short his sporting career in 1958 even though he continued playing hockey in the Dhaka league for a decade more, before finally retiring from all sports.
What sets Bashir apart from most of his peers is the fact that he contributed as much to his field after his playing career as he did during it. He was coach of the national women's hockey team for a while, a selector of the national hockey team, an international hockey umpire, a referee in domestic football and chairman of Bangladesh Football Federation's Referees' Committee. He also served as the secretary general of the Bangladesh Olympic Association (1992-96), helping to successfully organise the South Asian Games in Bangladesh. 
His lifelong contribution to sports didn't go unrecognised. A Blue of the University of Dhaka, Rashid won many an accolade during and after his playing career, including the Best Sportsperson Award by the East Pakistan Sports Press Association (1966), National Sports Award (1980) and the Grameenphone-Prothom Alo Lifetime Achievement Award.
Prof. Dwijen Sarma
Botany
IT'S hard to fathom the beauty Dwijen Sarma moves through, a beauty that resides only in nature. And he has devoted his life to protecting it with everything he has. Bipradash Barua once called him 'well respected by trees'. Hayat Mamud refers to him as 'a great humanitarian of our time'.
Dwijen Sarma, botanist, naturalist and writer 'discovered' nature in his early childhood near Madhabkundu in Moulavibazar, spending time amidst the flora and fauna, the birds and the animals of the mountains. This inquisitiveness and love for nature took Dwijen Sarma, born on May 29, 1929 in Sylhet, to many countries in the world. 
At home his father had built a large library that helped shape his enlightened worldview. After getting his MSc in Botany from Dhaka University in 1958, he joined the B M College in Barisal and taught there till 1962.  He participated in the education movement of 1962 and got arrested and sent to prison for three months. His dream of undertaking PhD in a well-reputed foreign university was thus shattered as he could not get a passport due to the 'prison record'. 
Refusing to give up, he started doing research at the University of Dhaka. Two more years and he would have obtained the PhD. Then he got an offer to work as a translator for Progress Publishers in the then Soviet Union. He left for Russia in 1974 with another dream—to learn from Russia's experience of socialism and come back to rebuild the newly independent country.
At Notre Dame College, where Sarma taught till 1974, he designed a landscape garden that still beautifies its campus. That's one thing about him—wherever he worked, he built gardens, which he believes are part of our being, something we need to keep us sane in the midst of bricks and concrete.
While in Russia he translated several books on political science, economics, sociology and science from English to Bangla. From Moscow he would visit Europe to see the birth place of Darwin and the Kew garden, the holy grail of botanists all over the world. He would walk around in the Regents Park and St. James Park and make plans about designing our botanical garden in the same fashion. He would carry a lunchbox and spend the whole day in bookstores. 
Dwijen Sarma has been relentlessly writing and working for more than 40 years to make people understand the importance of preserving the environment. Over the years he has sat on many high powered committees for the preservation of nature. "I cannot say even one of my suggestions has been implemented," he once bemoaned.
After coming back home in 2000, the ardent environmentalist was invited by the Asiatic Society of Bangladesh to join them as an editor and translator. He served as vice president of Asiatic Society for three years. An encyclopedia of the flora and fauna of Bangladesh in 56 volumes was published by the Asiatic Society of Bangladesh while he was the president of the publishing committee. 
A recipient of numerous awards including the Kudrat-i-Khuda gold medal, Bangla Academy Award, Ekushey Padak, M Nurul Qader Children's Literature Award, and Nature Preservation Award by Channel i, he has more than 30 books to his credit. His Shamoli Nishorgo, Shomajtontre Boshobash, Jiboner Shesh Nei, Phoolgulo Jeno Kotha, Biggan Shikkha O Daiboddhotar Nirikh and Nishorgo Nirman O Nandonik Bhabna are considered classics by critics and readers alike.
Ferdousi Majumdar
Drama
FERDOUSI MAJUMDAR, one of the towering figures in Bangladeshi theatre, has a made rich contribution to the country's cultural arena. She is one of the leading figures of the neo-theatre movement which reshaped the country's theatre scenario in independent Bangladesh.
The virtuoso actor was born on June 18, 1943 in Barisal in a well-off Muslim family. Her father Khan Bahadur Abdul Halim was a District Magistrate. Ferdousi grew up in Dhaka in close contact with the cultural fraternity.  
After completing HSC from Eden Girls' College, she earned her MA degree with a double major in Bangla and Arabic from the University of Dhaka. She started her professional career as a teacher at Agrani Girls' High School in Azimpur, and later taught at Wills Little Flower School for many years.
Ferdousi Majumdar stepped into the theatre arena through her brother Munier Chowdhury, a playwright, novelist, educationist and a martyred intellectual. She first played a role in Munier Chowdhury's Roktakto Prantor while she was still a college student.
After enrolling in Dhaka University, she acted in the play Dando O Dando-dar alongside her teacher Rafiqul Islam. Later, she became involved with a Dhaka University-based theatre forum. From then on, she continued to act in theatre productions and became a regular face on stage.
In 1972, when Abdullah Al Mamun and Ramendu Majumdar formed "Theatre", Ferdousi joined the newly-formed troupe. She is still working with the troupe, dedicating her life  for the enrichment of Bangladeshi theatre.
She played key roles in many notable theatrical productions, including Payer Awaz Paoa Jaye, Kokilara, Macbeth, Meraj Fakirer Maa, and Baramkhana.
Not only in theatre, Ferdousi also made her mark in other fields of acting: television drama and film. She has the rare glory of acting in the first play aired on Bangladesh Television (BTV).
In her illustrious career, spreading over four decades, she played a number of memorable roles in both theatre and television plays. Her role of Hurmoti in the drama serial Shongshoptok will forever be etched in the hearts of audience. Ferdousi Majumdar has acted in around 300 television plays till date.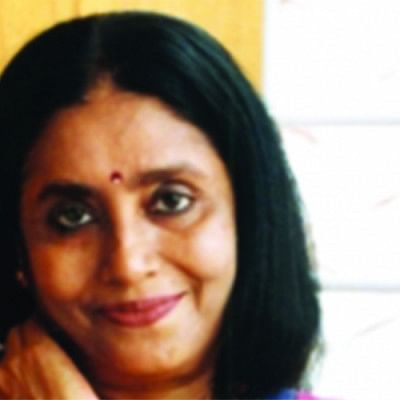 Her notable television plays and serials include Borof Gola Nodi, Ekhono Kritodas, Jibito O Mrito, Nivrito Jotone, Tahader Joubonkaal, and Shonkhoneel Karagar.
She was so popular on stage that celebrated playwright-actor-director Abdullah Al Mamun would write plays keeping her in mind. Abdullah Al Mamun made an 86-minute documentary, Jibon O Obhinoy on Ferdousi Majumdar, which broadly focuses on her life as an actor. 
The actor has also appeared in two films: Maa-er Odhikar and Domka. Besides, she also directed a number of plays. Her notable directorial works include Krishnokanter Will, Chithhi, Tahara Tokhon, Meherjan Arekbar, and Mukut, among others. 
In recognition of her outstanding contribution to Bangla drama, Ferdousi Majumdar was awarded the Ekushey Padak, the highest civilian honour in Bangladesh. 
Ferdausi Rahman
Music
FERDAUSI RAHMAN is one of the most celebrated singers of the country. Daughter of legendary folk singer Abbas Uddin, Rahman was born on June 28, 1941 in Cooch Bihar, a district in the northern part of West Bengal, India.
Rahman's long walk on the path of music began at an early age. She was initially trained in music under the tutelage of her father, and in 1946, she performed on stage for the first time in Kolkata.
After partition in 1947, her family migrated to the then East Pakistan and that very same year she performed for the first time on radio as a child artiste in a programme called Khelaghor.
Years later, Ferdausi Rahman, still a minor, started singing on the radio as an adult after getting special permission. Her first programme went on air on an August morning in 1955.
Ferdausi Rahman released her first record from HMV in 1957 in Karachi, which included two folk songs that became very popular then. She made her debut as a playback singer in 1959 with Ehtesham's film, Ei Desh Tomar Amar, where she lent her voice under the music direction of legendary singer-composer Khan Ataur Rahman. The next year, she gave her first music direction for Rajdhanir Bukey with co-director Robin Ghosh. She eventually went on to playback in around 200 Bangla and Urdu films. Her melodious Bangla songs and flawless Urdu singing brought her accolades.
In 1964, she became the first artiste to sing on the newly established Pakistan Television (now Bangladesh Television) in erstwhile East Pakistan. Ferdausi Rahman initiated an interactive musical show Esho Gaan Shikhi on BTV to teach children Bangla music. The programme has been running for 52 years.
Ferdausi Rahman, a virtuoso singer, can sing Classical, Khayal, Thumri, Ghazals, Nazrul Sangeet, Bhawaiya, Bhatiali and Adhunik Bangla songs with incredible ease. She has over 500 disc records, a few LPs, and a good number of cassettes and CDs which were released from Bangladesh, India and Pakistan.
Not only in music, she excelled in her academic life as well, standing first among the girls and 7th in combined merit list in Secondary School Certificate Examination from Bangla Bazar Government High School in 1956. In 1958, she secured 12th position in combined merit list in Higher Secondary Certificate Examination from Eden Girls' College. She went on to finish her Bachelors and Masters in Sociology from the University of Dhaka. In 1963, Ferdausi was awarded a UNESCO Fellowship for music and studied staff notation at London Trinity College of Music for six months.
Ferdausi Rahman has continued her father's legacy of presenting Bangla music on a global platform. She has put her distinct mark on all genres of Bangla music.
She has many awards to her credit. As recognition for her outstanding contribution to music, she was awarded the Lahore Cine Journalist Awards (1963), President's Pride of Performance Medal (1965), National Film Award (1976), Bachsas Award (1976), Ekushey Padak (1977), Independence Award (1995), Meril-Prothom Alo Lifetime Achievement Award (2008), and Citycell-Channel i Lifetime Achievement Award (2015), among others.
Hasan Azizul Haque
Literature
Considered as one of the most beloved short story writers of contemporary Bangla literature, Hasan Azizul Haque was born on February 2, 1939 at Jabgraam in Burdwan district of West Bengal, India. However, his parents later moved to Fultala, near the city of Khulna, Bangladesh. Hasan Azizul Haque was and remains one of the most respected and beloved professors of Rajshahi University, even after his retirement from its Department of Philosophy.
Even as a child, Hasan Azizul Haque felt the pull of literature, and during his school days, he penned several short stories. In 1960, while still a university student, he decided to turn his passion for writing into a full-time career. This turned out to be a blessing for readers, as Haque's works on issues like nationalism, philosophy and criticism of Bangali literature have, over the years, formed a considerable body of canonical literature. Even today, a new fiction by Hasan Azizul Haque shakes up the literary scene in both Bangladesh and West Bengal.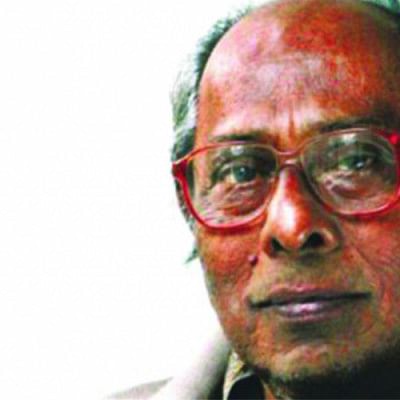 Starting from a childhood in a rugged West Bengal village to his migration to then East Pakistan in 1947 to his education and stint in Leftist politics, Hasan Azizul's life is as full of nuance as his fiction. 
Haque is well known for his experimentations with language and for introducing certain modern idioms, particularly in the genre of short stories. In over 50 years of an illustrious literary career, he has written short stories that have given life to an exquisite form of literary language hitherto unknown. His fictions deals with themes such as the indescribable suffering of farmers and working class people, the dehumanising effects of the partition and the ensuing communal violence, the deterioration of values, unfulfilled promises of the Liberation War, and the distress and resistance of working class women. His first published volume is Samudrer Swapna, Shiter Aranya (1964). Among other notable volumes are: Atmaja o Ekti Karabi Gaachh (1967), Jeeban Ghase Agun (1973), Pataale, Haspataale (1981), Ma Meyer Sansar (1997), Raarbanger Golpo (1999). The realities of the Liberation War of Bangladesh are expressed with great artistry in Namhin Gotrohin (1974). He has also written two volumes of essays, Kathakataa (1981), and Aprakasher Bhaar (1988). 
His views about the creative process of writing fiction are illuminating and challenge all rules prescribed by any school of criticism, as can be seen in his autobiographies, Fire Jai Fire Ashi and Uki Diye Digonto.
Hasan Azizul Haque has received almost all the major awards of the country including the Bangla Academy Award, Druhee Katha-Shahityak Abdur Rouf Choudhury Memorial Award, Adamjee Sahitya Puroshkar, Lekhok Shibir Puroshkar, Alaol Sahitya Puroshkar, Alokto Sahitya Puroshkar, Agrani Bank Puroshkar, Philips Sahitya Puroshkar. He was also awarded Ananda Puroshkar for Agunpakhi in 2008. He is also a recipient of the Ekushey Padak. 
Hasan Azizul Haque was the second Bangabandhu Chair of the Department of History, Dhaka University.
Prof. Jamilur Reza Choudhury
Civil engineering
Prof. JAMILUR Reza Choudhury is a foremost civil engineer, professor, researcher, and education advocate of this country. He was a former Adviser to the Caretaker Government of Bangladesh, and is the current Vice Chancellor of University of Asia Pacific.
Prof. Choudhury was born in Sylhet, Bangladesh and had his early education in Dhaka (St. Gregory's School and Dhaka College). He obtained the B.Sc. (Engg.), Civil, degree in 1963 (First Class First with Honours) from University of Engineering & Technology, Dhaka, M.Sc. Engineering Degree (Advanced Structural Engineering) and Ph. D. degree from University of Southampton in 1968.
Dr. Choudhury joined the Bangladesh University of Engineering and Technology (BUET) as a Lecturer in Civil Engineering in 1963 and was appointed a Professor of Civil Engineering in 1976. He was Head of the Dept. of Civil Engineering (1978–79, 81–83), Dean of the Faculty (1983-85) and Director, Computer Centre (1982-1992). In March, 2001, he joined BRAC University as its first Vice Chancellor and relinquished the position on completion of 9 years of his tenure.
He was awarded a Commonwealth Academic Staff Fellowship in 1974 and spent a year at the University of Surrey, UK, as a Visiting Associate Professor. He was awarded the degree of Doctor of Engineering (Honoris Causa) degree by Manchester University on 20th October, 2010.
Prof. Choudhury has authored about 70 papers in international journals and conference proceedings related to inter alia tall buildings, low-cost housing, earthquake resistant design, cyclones and storm surges, retrofitting of structures, IT Applications and Policy.
Prof. Choudhury has acted as consultant to a large number of national and international agencies. He was a Member of Panel of Experts (advising the Government, the World Bank, Asian Development Bank and OECF, Japan) for the Bangabandhu (Jamuna) Bridge; he is now heading the International Panel of Experts for Padma Bridge. He was the Team Leader for the Multipurpose Cyclone Shelter Programme and prepared the Master Plan for Cyclone Shelters in the coastal areas of Bangladesh.
He is a Fellow of the Institution of Engineers (Bangladesh) and was its President in 1992-93. He is a Fellow of Institution of Civil Engineers (U.K.) and is a Chartered Engineer, UK. He is a Fellow and former Vice President of the Bangladesh Computer Society. He was elected a Fellow of the Bangladesh Academy of Sciences in 1999. He is the founder President of Bangladesh Earthquake Society. He is the Chairman of the Board of Accreditation for Engineering and Technical Education (BAETE), Bangladesh.
He was appointed Adviser (Minister) in the Non-Party Caretaker Government in April, 1996 and was in charge of the Ministry of Energy and Mineral Resources and the Ministry of Water Resources.
He was Convener, Committee on Export of Software and Data Processing Services (1997), Convener, Committee for Formulation of IT Policy for Bangladesh (1999 and 2008), Convener, ICT in Higher Education Group formed by Ministry of Education (2005). He was a member of the IT Task Force headed by the Prime Minister (2001–09). In January, 2007, he was the Convener, Committee for Preparing Voter List with Photographs.
He has received numerous awards during his illustrious career.
Jharna Dhara Chowdhury
Social Work
JHARNA DHARA CHOWDHURY is an eminent social activist and secretary of the Gandhi Ashram Trust in Jayag, Noakhali, Bangladesh. Born on October 15, 1938 at Lakshmipur, she has devoted her whole life to promoting peace, communal harmony and social justice, inspired by Mahatma Gandhi's non-violent creed.
When she was eight, communal riots broke out between Muslims and Hindus, which forced her and her family to flee to Assam in India. Her house was burnt to ashes and many of her relatives were killed. Though she came back to her village after the violence subsided, the communal riot left a deep scar in her mind. The brutality of the riots shocked Mahatma Gandhi, too, who rushed to the region and went barefoot around villages for about four months preaching the ideals of communal harmony and non-violence until the clashes finally came to an end. Jharna was moved by Indian independence leader Mahatma Gandhi's principles of non-violence, self-reliance and community work, and decided to follow in his footsteps.
Jharna Dhara Chowdhury never met Mahatma Gandhi, but her life is a saga of incessant experiments with the values that the Mahatma stood for and of assiduously following his philosophy. In line with Gandhian belief that basic education is crucial to lifting people out of poverty, she and her sister started a school at the age of 17 for under-privileged children.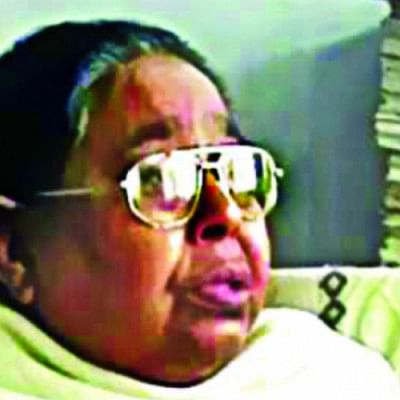 Although they did not have prior experience or proper qualifications to run a school, their initiative was met with an overwhelming response. As they had no money to run the school, they would fast twice a week to save some money to buy books and other items for the children. But the school had to be closed down within a few years, after which Jharna Dhara became a full-time social worker. She has lived and worked in Dhaka, Chittagong, Comilla and many other parts of the country. Like many Gandhian followers, she stayed single to focus fully on her work.
In 1990, Jharna took over the responsibility of running the Gandhi Ashram Trust in Jayag, Noakhali. Today, it is working directly with 25,000 poor families, both Muslims and Hindus. It has become a centre for various activities, including training programmes for rural women to boost their income, free education for poor children and schemes for poverty alleviation. She, along with her group of dedicated workers, continues to carry on the legacy of humanism and service in the Ashram. The Ashram works steadfastly to maintain peace and harmony between different communities. Jharna Dhara Chowdhury also travels frequently around villages in the Noakhali region, working to improve the lives of Dalits, who are at the bottom of the centuries-old Hindu caste system.
In recognition of her work, Jharna Dhara Chowdhury has received the prestigious Padma Shri award (2013), Begum Rokeya Padak (2013), Gandhi Seva Puraskar (2010), Ekushey Padak (2015) and Jamnalal Bajaj Award (1998).
Mahbubur Rahman
Business Institutional Development
MAHBUBUR RAHMAN is a renowned business personality and current President of the International Chamber of Commerce (ICC), Bangladesh. Born on July 10, 1942, Rahman is a pioneer in ensuring that both businesses and consumers are treated in a fair and just manner.
Today Bangladesh is on the path of economic growth with more and more national and international businesses showing interest in investing in our market. However, there was a time when the country's economy was struggling, so much so that it was declared a 'basket case' by the World Bank. The business leaders of that time, however, persevered to establish Bangladesh on a global map. Of these leaders, Mahbubur Rahman is notable for his insistence on credible, ethical business practices that cannot be compromised for profits.
As a young university graduate of Political Science, Mahbubur Rahman joined the National Bank of Pakistan in 1962. However, this was a short-lived employment as he left this job to set up Eastern Trading Company, an importer of consumer goods in 1962, which has been known as Eastern Trading Bangladesh Ltd, or ETBL Holdings, since Bangladesh's independence. The 53-year-old company now has nine associated units operating in banking, insurance, housing, international trade and cold storage.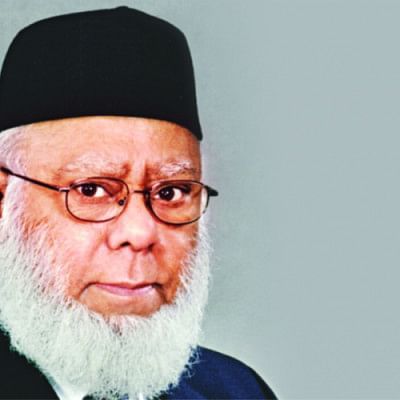 Under his leadership, ICC Bangladesh played a proactive role in safeguarding the interests of domestic producers and businesses. Rahman has, however, always remained firm in his commitment to ensure that consumers have to bear no costs to achieve this goal.
With Mahbubur Rahman at the helm, ICC Bangladesh has played a privotal role in the development and growth of external trade and investment of Bangladesh, as they worked closely with the government and major trade bodies of the country in reforming regulation to modernise Bangladesh's business sector. In fact, the ICC also assisted the government to develop the Information Act, as well as modernise the Arbitration and Alternative Dispute Resolution Act – a milestone achievement, as the updated Act helps to curtail disputes among businesses through the Bangladesh International Arbitration Centre, which is also led by Rahman. Moreover, under his charge, ICC Bangladesh published a business directory for the first time in Bangladesh, which was distributed amongst important organisations of 130 countries. 
Keeping his and the organisation's goal of placing Bangladesh on the world business map, the organisation continues to arrange international conferences, seminars, workshops, dialogue for professionals of banks, non-banking financial institutions, insurance companies, multinational and national companies, trade bodies, and business houses to further enhance their expertise.
He was the president of Federation of Bangladesh Chambers of Commerce and Industry for 1992-94. Before that, he led the Dhaka Chamber of Commerce and Industry as its president for two terms. He is also a member of the Business Advisory Council (BAC), the United Nations Economic and Social Commission for  Asia and the Pacific (UNESCAP). Moreover, he represented the Government of Sri Lanka in Bangladesh from 1972-79, prior to the establishment of their Resident Diplomatic Mission in Dhaka.
Mahbubur Rahman is widely recognised as a voice of reason and moral conscience in the business world, as he spent most of his professional life in making trade bodies just and effective. Now in his 70s, the respected entrepreneur continues to promote fair entrepreneurship, paving the way for a ethical, transparent business community in Bangladesh.
Matiur Rahman
Journalism
MATIUR RAHMAN is the Editor and Publisher of the daily Prothom Alo (First Light), the highest circulated newspaper of Bangladesh. Prothom Alo was launched in November 4, 1998 and he has been the Editor of this leading Bengali daily since then.
The newspaper's nonpartisan and uncompromising stance towards presenting the truth as well as its constructive advocacy and unsparing editorials attracted legions of readers in no time and consequently it became the most trusted and respected newspaper of the country. In its journey, Prothom Alo has broken all the prevalent circulation, readership and revenue records of the print media industry of Bangladesh and is relentlessly pursuing to take itself to newer heights.
Matiur Rahman has pursued a vigorous editorial policy of strengthening democracy and establishing fundamental human rights. His occasional column 'Commentary' has gained tremendous popularity among readers.
Before launching the daily Prothom Alo, Matiur Rahman worked as the Editor of the weekly Ekota from 1970 to 1991 and the daily Bhorer Kagoj from 1992 to 1998.
Matiur Rahman was born in January 2, 1946. He completed his Post Graduation Degree in Statistics from Dhaka University in late 60s. During his student life he was actively involved in student politics and was the Central Leader of the then largest student organisation, Bangladesh Students' Union, from 1962 to 1969. He was also the General Secretary of Dhaka University Sangskriti Sangstha, a cultural organisation of Dhaka University, from 1965 to 1968.
Matiur Rahman was active in leftist politics of Bangladesh and was one of the central leaders of the Communist Party of Bangladesh (CPB) from 1973 to 1990. As a key person in Dhaka he helped to organise South Asian Association for Regional Cooperation (SAARC) Election Observer Team, which was initiated by Ethnic Study Centre of Sri Lanka and funded by NORAD for the National Parliament Election of Bangladesh in 1991 and 1996. He was also a member of the non-governmental SAARC Election Observer Team for Pakistan National Election held in 1997 and 2002. He attended numerous international seminars and conferences in many countries around the world.
The Ramon Magsaysay Award Foundation recognised Matiur Rahman's relentless efforts in 2005 to create mass awareness against acid violence and collect funds to help acid burnt women through Prothom Alo and Prothom Alo Trust in 2005. He was described as "the navigator of positive social and cultural change" in Bangladesh.
He loves to read books and is also interested in collecting paintings.
Dr. mohammad ali Reza Khan
WildLife Conservation
DR.  MOHAMMAD ALI REZA KHAN, an eminent wildlife conservationist, spends most of his time spreading awareness about the importance of protecting the biodiversity of the world. Born on January 1, 1947 in Manikganj, Dr. Khan completed his HSC from Manikganj Debendranath College. In 1965, he began his tryst with nature and animals during a trip with his teacher and mentor, Kali Narayan. During his stint at Notre Dame College, he went on several nature excursions with his teacher, Dwijen Sarma. This only served to intensify his love for nature. He completed his PhD in Ornithology from Bombay University in 1977 under the supervision of one of the most eminent orinthologists of the subcontinent, the 'Birdman' of India, Salim Ali.
In 1983, he moved to the UAE to take on the role of the curator of the Al-Ain Zoo and Aquarium. He became Head of Dubai Zoo in 1989 and then went on to become a Specialist in Wildlife and Zoo Management in 2010. The Government of Dubai has so far published four of his books including, Indigenous Trees of the UAE, and Birds of Dubai – A Pictorial Guide.
As recognition of his outstanding contribution to wildlife conservation, he was awarded the Sheikh Mubarak Award for Wildlife Conservation in 2001. He also received the National Bangabandhu Award in 2010 for his contributions towards the conservation of wildlife in BangladeshA former member of the International Union for Conservation of Nature (IUCN) Species Survival Commission and World Commission on Park and Protected Area, Dr. Reza Khan is currently serving as specialist on Wildlife & Zoo Management (Public Parks & Horticulture Department) in Dubai.
One of his most significant contributions to wildlife conservation efforts is Wildlife of Bangladesh – Checklist and Guide, the first book on wildlife in Bangladesh that not only provides Bangla, English and zoological names, distribution and status of animals, but is also a field guidebook on almost all of the 1,082 species of wildlife in the country. The book contains a few lines of descriptions of 64 out of 66 amphibians, 174 out of 180 reptiles, 711 out of 730 bird species, and 133 out of 140 mammals that live or are likely to live in the present territory of Bangladesh. The book, complete with accompanying pictures, also identified three new species of birds and animals existing in Bangladesh, including the crab-eating frog and the Choto Daini Badur.
Dr. Khan has over 24 books, 50 publications, memberships and recognitions under his cap. He also taught at Rajshahi University for a short time, and during his tenure there, he collected a large number of specimens for the university's museum. He also unveiled the Kudum Cave located in Teknaf to the public. His research on the biodiversityof Saint Martin's enabled the inclusion of six new species of fish, and one new species of crabs in the list of the country's wildlife.
An inspiration to every young man and woman of the country,
Dr. Reza Khan continues to work tirelessly to protect the nature that he is always surrounded by and the wildlife that he takes to be a part of his own existence.
Mohiuddin Ahmed
Publishing
MOHIUDDIN AHMED is an internationally recognised expert in publishing management. He has become a force that has challenged and changed book publishing in Bangladesh in deep and lasting ways. It is thus only fitting that Bangladesh Academic and Creative Publishers' Association awarded him the title of emeritus publisher in 2014.
Born in Parshuram, Feni, in 1944, the son of a high ranking officer in the British Indian Postal Service, the ardent publisher started taking an interest in publishing and editing from his student days at the Notre Dame College where he was the managing editor of Blue and Gold, the college magazine. Later, while studying journalism at the University of Punjab under the Pakistan Council Scholarship, he edited the Punjab University Chronicle. He was also a student leader.
Upon finishing his MA, he joined the department of journalism as an assistant professor teaching Mass Communication and Public Relations. But his true calling was in publishing. Thus, in 1969 when the Oxford University Press (OUP), Pakistan Branch offered him the editorial position, he gladly accepted it. After independence, following a two year stint as the chief executive of OUP, Dhaka Branch, he established the University Press Limited in 1975.
Under his leadership, UPL has won the National Book Centre award 16 times since 1981; he won a gold medal in 1991. He was also one of seventeen publishers from around the globe to be invited by the Norwegian Prime Minister in recognition of his work on environmental issues. In May 1988, he was conferred a Cultural Doctorate in Publishing Management by the World University's international secretariat at Benson, Arizona.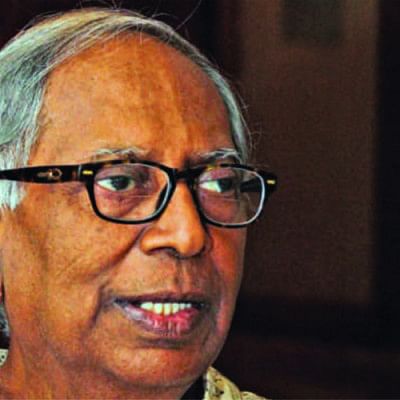 He published books written not only by Bangladeshi authors but also by well-known academics and scholars from other countries, among them Eirik G Jansen, Beth Roy, Betsy Hartmann, Clarence Maloney, Thérèse Blanchet, Kirsten Westergaard, Mary Francis Durham, Rob Gallagher, Ellen Bal and Yasuhiro Takami. He exported books published here to the UK, putting the one-way trade of books between the two countries into reverse. Today, UPL exports a significant share of the total national export of books from Bangladesh, catering to academic destinations around the world.
In the early 1990s, upon realising the need for recording an objective history of the country, he initiated a series of publications called the Road to Bangladesh, a collection of books that presents a well-rounded narrative of events of 1971. The series is a gem to students and scholars interested in South Asian affairs. In 1998, he spearheaded the effort to collect interviews of 28 Pakistani military high officials and scholars who had direct or indirect link with the 1971 war. The interviews were later edited in a volume called Pakistanider Drishtite 1971, jointly edited by himself and Muntassir Mamun. A number of books published by him were used as evidence by the International Crimes Tribunal (ICT).
In 2012, Ahmed published Bangabandhu Sheikh Mujibur Rahman's Oshomapto Atmajibani ((The Unfinished Memoirs), and also arranged for the book to be simultaneously published in Bangladesh, India and Pakistan in English language. The book was published upon adequate and world-standard verification of the originality of the manuscript.
He has been an active campaigner against any form of copyright infringement that takes place anywhere in the creative industry.
Murtaja Baseer
Art
Murtaja Baseer, considered one of the foremost painters of Bangladesh, has established his individual style in art over the years. Throughout his illustrious career, Baseer has gradually transformed his working style from realism and semi-realism to abstract realism.
Born on August 17 in 1932, Murtaja Baseer joined Dacca Art College (now the Faculty of Fine Arts, University of Dhaka) as a student in 1949. In 1954, he graduated from the Government Institute of Arts in Dhaka, and in 1956-58, he studied at the Academy of Fine Arts in Florence and then in Paris, where he studied mosaic and etching at Beaux Arts. On his return to Bangladesh, Baseer joined Chittagong University as an Assistant Professor. He finally retired from teaching in 1998.
Since 1954, Baseer has been featured in many art exhibitions in Bangladesh, America, Europe, and the Soviet Union. He has created a place of his own among Bangladeshi artists. His careful portraiture, with detailed lines and balanced colours, expresses his critical commentary on society. His depiction of Bangladeshi women, in particular, reflects their individuality, strong personality and angst.
Peace is a recurring theme in Baseer's work. In his collage titled, No More War, he depicts the pillage of the Iraq War and highlights the futility of war. The collage "Statue of Liberty" portrays the fleeing women and children leaving behind their precious assets.
A folk-themed watercolour portrait by Murtaja Baseer has been displayed in Louvre Museum in Paris, France.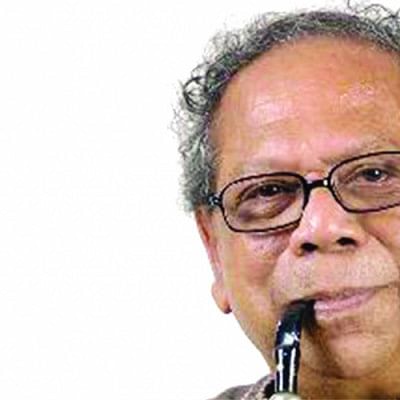 The painter is still actively exploring the diverse world of art. He has done a series of work articulating the complexities of contemporary life.
Murtaja Baseer is also a poet, short story writer, novelist, researcher, numismatist and filmmaker. He has written novels and was acclaimed for his meticulous style and unique choice of themes.
Baseer has also worked as a screenplay writer, art director and chief assistant director for the Bangla film Nodi O Nari in 1964, and as an art director for the Urdu film Kaise Kahoon in 1965.
In 1987, he received a fellowship from British Council to carry out research on the folk and traditional art of Bangladesh. He is also a philatelist -- a lesser known fact about him.
In 1988, he visited several museums in Delhi, Calcutta, Banaras and 3,000 villages under nine districts of West Bengal, under the fellowship of the Indian Council for Cultural Relations (ICCR). His work Mudra O Shilalipir Aloke Banglar Habshi Sultan O Tothkalin Samaj was published in 2004. Several articles by Baseer have been published in the Journal of the Numismatic Society of India, a prestigious publication.
Mustafa Monwar
Performing Arts
MUSTAFA MONWAR is an eminent Bangladeshi artist, painter, sculptor, puppeteer, TV and radio programme director, producer, performer, and a professor of the Department of Drawing and Painting at the Faculty of Fine Arts, University of Dhaka. He is currently the chairman of Bangladesh Shishu Academy.
Born on September 1, 1935, Monwar is the son of poet Golam Mustafa. He passed his matriculation exam from Narayanganj Government High School and was initially admitted to the Scottish Church College of the University of Calcutta where he studied Science. Following the advice of author, Syed Mujtaba Ali, he transferred to the Government College of Art and Craft, Kolkata, from where he graduated after obtaining best results in his class.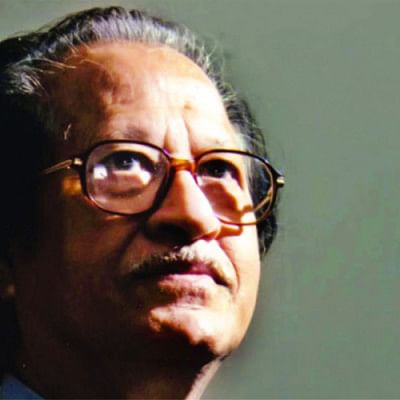 Monwar started his career as a lecturer at the East Pakistan College of Arts and Crafts. Later, he joined Bangladesh Television as its director general. He served as the director general of the Shilpakala Academy, and the National Media Institute. He also served as a managing director of the FDC.
During the Liberation War, he organised puppet shows at the refugee camps in West Bengal to boost the morale of refugees who had fled the conflict, and to bring back laughter in their lives. He continued to touch people's hearts with his puppet plays like Agachha, Rakkhash and A brave farmer. His most popular play, Agachha, draws a parallel between unwanted weed and the Pakistani oppressors.
Known as the 'Puppet Man of Bangladesh', Mustafa Monwar has always believed that this medium could be an ideal one to spread social messages in the country. Instead of focusing on show and pomp, he has always depended on simple designs as his puppets are made with wood, clay and cloth.
Such was the popularity of his puppet shows that American documentary filmmaker Lear Levin visited Bangladesh to make a film on his puppets. These scenes were later added to director Tareque Masud's noted film Muktir Gaan.
His teleplays include the Taming of the Shrew by William Shakespeare and Raktokorobi by Rabindranath Tagore. The noted Indian filmmaker Satyajit Ray lauded Monwar for his crafty use of stage design and the atmospheric aspect of his television productions.
Mustafa Monwar is also working towards reviving folk stories and children's tales through puppetry. He has already showcased his own interpretations of Hans Christian Andersen's The Nightingale, and The Ugly Duckling.
The beloved pupeteer's fame has spread outside the country; he is the Bangladesh representative of the Denmark-based International Puppet Development Centre. He has received national and international awards, including one for graphic design in an All India Fine Arts competition in 1957. He received the Joinul Abedin Gold Medal for "his outstanding contribution to painting", and was awarded the Ekushey Padak in 2004.
Prof. Rafiqul Islam
Nazrul Studies
PROF. RAFIQUL ISLAM is an eminent educationist, scholar, author and cultural activist of Bangladesh. Besides being a retired professor of Dhaka University, he is also the retired Vice-Chancellor of the University of Liberal Arts Bangladesh (ULAB).
Professor Rafiqul Islam was born on January 1, 1934. His ancestral home is in the district of Chandpur. He completed his Secondary School education from Dhaka. His Higher Secondary education was in Dhaka Govt. College. He completed his MA in Bangla Language and Literature from Dhaka University in 1956. Soon after, Islam joined the University of Dhaka as a research scholar-cum-lecturer.
Professor Rafiqul Islam received a Fulbright Scholarship and proceeded to the United States to study linguistics in 1959. After attending the Summer School at Yale University, he went to Cornell University. There, he studied General Linguistics and Cultural Anthropology, and obtained a Masters degree in 1960. He joined the department of Bangla in the University of Dhaka as an Assistant Professor in 1961.
In 1963 he was back in the United States and joined the MS Peace Corps as a Linguistics consultant for Bangla Language Programmes in Vermont and the University of Minnessota. During this period, he prepared a manual of 'Eastern Bengali Dialect' for the Peace Corps volunteers coming to the-then East Pakistan. This manual was published by the University of Minnesota as a monograph.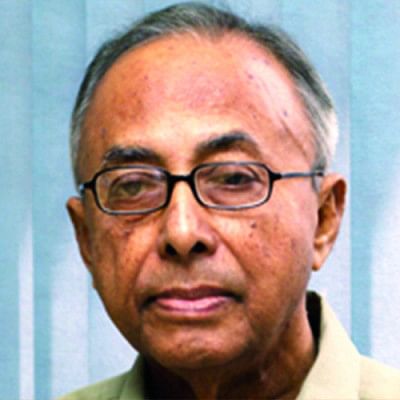 While teaching in Dhaka University, he devoted himself to researching the life and works of Poet Kazi Nazrul Islam which earned him a PhD degree in 1977. Prof. Rafiqul Islam has become an authority on Kazi Nazrul Islam and a leading Bengali linguist. After the emergence of Bangladesh, Prof. Rafiqul Islam participated in three summer schools on Linguistics, one held in the Central Institute of Indian languages in Mysore and two in USA, at the East West Centre, Hawaii and at the University of Michigan, Ann Arbor. He also participated in two North American Nazrul conferences held in Boston and Florida. He led the cultural delegation from Bangladesh to London and Paris on the occasion of Poet Rabindranath Tagore's 125th Birth Anniversary and Poet Kazi Nazrul Islam's birth centenary.
At present, Professor Islam is serving as an Emeritus Professor and Adviser of the Center for Bangla of ULAB. He is also the chairman of the Nazrul Institute. He is a prolific writer and has written more than 30 books on the language, literature, history and culture of Bangladesh.
In recognition of his contribution towards the development of Bangladesh he has been awarded the Nazrul Institute prize, Bangla Academy Literary prize, Ekushey Padak, and Shadhinota Puroshkar by the government of the Peoples' Republic of Bangladesh.
Prof. Rehman Sobhan
Economics
PROF. REHMAN SOBHAN is a Bangladeshi economist born in Calcutta on March 12, 1935. He played an active role in the Bengali nationalist movement in the 1960s and was also a freedom fighter during 1971. He was a member of the first Planning Commission in Bangladesh and a close associate of Bangabandhu Sheikh Mujibur Rahman. Presently, Prof. Sobhan heads the Centre for Policy Dialogue (CPD), a non-governmental research organisation in Bangladesh.
Prof. Sobhan was educated at St. Paul's School, Darjeeling, Aitichison College, Lahore and Cambridge University where he was awarded an MA in Economics. He began his working career at the faculty of Economics, Dhaka University in 1957 and retired as Professor of Economics in 1977. He served as Member, Bangladesh Planning Commission, in-charge of the Divisions of Industry, Power and Natural Resources; Chairman of Physical Infrastructure; Research Director, Director General and Emeritus Fellow, Bangladesh Institute of Development Studies; and as a Visiting Fellow, Queen Elizabeth House, Oxford. He was a Member of the Advisory Council of the President of Bangladesh in 1991, in-charge of the Ministry of Planning and the Economic Relations Division. He is the founder and Executive Chairman of Centre for Policy Dialogue (CPD). He has been the Executive Director, South Asia Centre for Policy Studies (SACEPS); a visiting scholar, Initiative for Policy Dialogue, Columbia University; and a Senior Research Fellow at the Ash Institute for Democratic Governance, Harvard University.        
Professor Sobhan has held a number of important professional positions. He was a member of the Panel of Economists to review the Third and Fourth Five Year Plans of Pakistan; Editor, Pakistan Economic Journal and Editor, Forum, a monthly magazine of The Daily Star. He served the independent Government of Bangladesh as Envoy Extraordinary with special responsibility for Economic Affairs,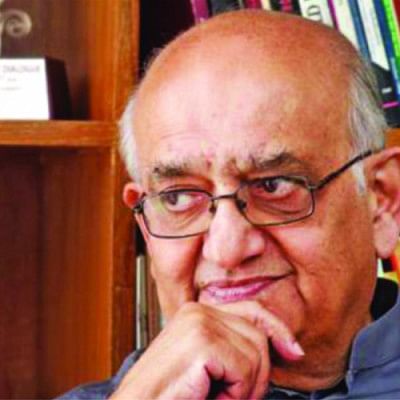 during the Liberation War in 1971. He was President, Bangladesh Economic Association; Member, Bangladesh National Commission on Money, Banking and Finance; Member, U.N. Committee for Development Planning; Member, Governing Council of the U.N. University, Tokyo; Member of the Commission for a New Asia, Kualalumpur; Member of the Board of the United Nations Research Institute for Social Development, Geneva; Member of the Executive Committee of the International Economic Association; Member of the Group of Eminent Persons appointed by the Saarc Heads of State to review the future of Saarc; Chairman, South Asia Centre for Policy Studies; Chairman of the Board of Grameen Bank; Member of the BIDS Board of Trustees; and Member of the International Advisory Committee of the Ash Institute, Harvard University. He is currently a member of the Board of Trustees of the Freedom Foundation, Bangladesh, Chairman of the Pratichi Trust (Bangladesh) set up by Nobel Laureate Amartya Sen and Board Member of SACEPS, Kathmandu.
He has published 27 books, 15 research monographs and 140 articles in professional journals. His principal publications include: Basic Democracies, Works Programme and Rural Development in East Pakistan, Public Enterprise in an Intermediate Regime, The Crisis of External Dependence: The Political Economy of Foreign Aid to Bangladesh, Debt Default and the Crisis of State Sponsored entrepreneurship in Bangladesh, Planning and Public Action for Asian Women, Rethinking the Role of the State in Development: Asian Perspectives, and Bangladesh: Problems of Governance.
Prof. Serajul Islam Chow.
Education/Research
PROF. SERAJUL ISLAM CHOWDHURY, a renowned academic, author, critic and columnist, is a voice against injustice. Born on June 23, 1937 in Baroikhali village, Munishiganj, Prof. Choudhury has played a significant role in inspiring people to join the struggle for fundamental rights, justice and economic emancipation through his work as an academic and activist.
After completing his high school education, Prof. Choudhury expressed his desire to be a novelist but his father wanted him to get a degree in economics and join the civil service. Ultimately, on a note of compromise, he enrolled with the English Department at the University of Dhaka after obtaining an arts degree in 1952 from Notre Dame College. After receiving his Masters degree in 1956, Professor Choudhury worked briefly with Haraganga College in his home district, and Jagannath College in Dhaka. He later went on to obtain his PhD in English Studies from Leeds University, UK, and enrolled at Leicester University, UK, for his doctoral studies.
After deciding to not join the civil service to be a bureaucrat, Prof. Choudhury joined the Department of English, Dhaka University, as a lecturer in 1957. In the following four decades, he taught students, wrote essays and headed the department as its dean, while penning several academic and research papers. He was the first deparment head to offer PhD degrees in English at Dhaka University.
Popular among his students as SIC sir, Professor Choudhury has consistently spoken out against intolerance, autocracy, imperialism, land grabbing, river pollution and felling of trees in class and outside. He has in Bangla and English – the Dhaka Bishyabidyalay Patrika for 15 years and the Dhaka University Studies for 9 years. He founded the University Book Centre in 1978 and the Centre for Advanced Research in Humanities in 1986. He followed this up with the Samaj Rupantar Adhyayan Kendra (Centre for Studies on Social Transformation), which works towards spreading awareness about democracy and equality of rights and opportunities.
Professor Choudhury is the editor of Notun Diganta, a periodical on literature and culture that usually features thought-provoking articles on various human, environment and social issues. He was also a frontline leader of Bangladesh Lekhak Shibir, a literary and cultural organisation, and has written over 25 books which reflect the kind of objectivity that has always endeared him to his readers. Currently professor emeritus of Dhaka University, Professor Choudhury was recognised with the Ekushey Padak Award and the Bangla Academy Award for his contribution to language and literature. 
His commitment to bring an end to the injustices of the world, and protect nature from the intrusion of human activities, continues to inspire generations of Bangladeshis.
Syed Shamsul Haq
Literature
WITH words. Syed Shamsul Haq can take the dark out of the night as well as paint the daytime black. He writes magical verse plays, straight-from-the-heart poems and novels and stories with a deepened awareness of time in the depiction of the human condition. Born on December 1935, Haq has written prolifically about love and honour, pity and pride, compassion and sacrifice and peace and war. Bangla literature has not seen a polymath of his equal in ages. His work is studied at schools, colleges and universities.
Despite all the accolades Syed Haq is quite unmoved by the fanfare. What motivates him to keep on writing? "If I don't write, I don't feel well," he once said. "I write poetry, stories, novels, plays and essays. I do not consider them separate mediums. They all accomplish the same thing—expression through language. They all stem from the same source—language which is the only material I have, just like a painter with his colour."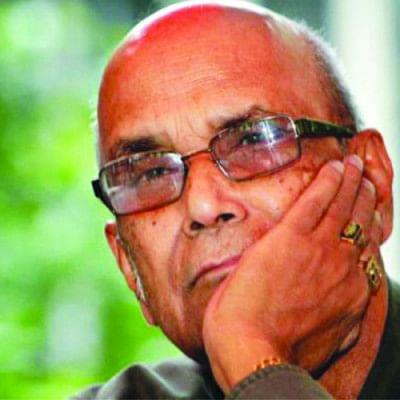 His poems reveal a deep inspiration, and in a mysterious way appeal to the reader's own feelings and stimulate their imagination. He believes that poetry gives shape to our experience and unformulated words. It gives us wings to fly—we understand ourselves and the world a little better. Or, we get another perspective of looking at things.
He is known for his lyrical flow of voices and counter-voices in novels and plays that force entry into oppression's closed rooms. His plays and novels about the Liberation War delve into the psychological state of the people and their inner conflicts in a war torn country. Payer Awaj Paoa Jai (1976) which aptly articulates ignorance and misuse of religion is even more relevant today. His prose is rich, and highlights a challenging vision of man's vulnerability. In Pronito Jibon, he talks about how from a very religious but progressive family he became what he is today.
His plays Nuruldiner Shara Jibon (The entire life of Nurul Din), Judhha ebong Judhha (War and war), Ekhane Ekhon (Here, now) and novels Neel Dangshon (The Blue Sting, 1981), Smritimedh (Massacre of Memory, 1986), Ek Mutho Janmabhumi (A Fistful of Motherland) and Megh O Machine (Cloud and Machine, 1991) among others have inspired generations. A voracious reader of linguistics and colonial history of Bengal, he reads detective stories to let off steam when he feels like his brain is clogged up with complex plots.  
He loves to paint when he is not writing or thinking about writing.  He likes to listen to western classical music, Nazrul Geeti and Rabindra Sangeet. Bob Dylan's poetry and songs inspire him.
He has won every major award there is in the field of literature in the country, among them, the Bangla Academy Award (1966), Ekushey Padak (1984), Independence Day Award (2000), National Poetry Award (1997) and National Poetry Honour (2001).
Syed Shamsul Haq leaves no room in his heart for anything but the old verities of the heart, the old universal truths lacking which any work of art is ephemeral and doomed. Until a writer does so, he is wasting everyone's time by writing about lust, not love; victory that has no hope and defeats in which no one loses anything that matters.
Tahrunessa Ahmed Abdullah
Women's Development
TAHRUNESSA AHMED ABDULLAH is a writer, activist and community leader who is known for her research on and contribution to the lives of women in rural Bangladesh. She was born on April 21, 1937 in Jessore district. Her father, Rafiuddin Ahmed, a lawyer at the High Court and son of a prominent Bengali Muslim family, and her mother, Anwari Ahmed, gave preference to their daughter's education. Tahrunnesa received a Bachelor of Arts degree from Eden Girls' College, University of Dhaka, in 1958. In 1960, she received her Master of Arts degree from the College of Social Welfare and Research Centre.
Abdullah's first position after graduation was as Executive Officer of the East Pakistan Council for Child Welfare in Dhaka. During that year (1960-61), she organised the Crippled Children's Centre. It was then that she wrote the first of numerous articles on social problems, School Social Work and Its Scope in East Pakistan. From mid-1961 to 1963, she was District Health Education Officer for the Bureau of Health Education. With a US International Cooperation Administration Grant, she attended the American University in Beirut and received a Diploma, with Distinction, in Public Health in 1962.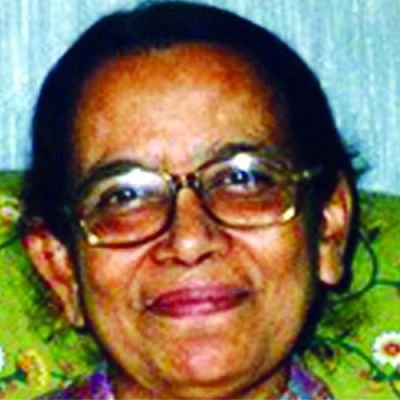 In 1963, Abdullah joined the Pakistan Academy for Rural Development in Comilla as Instructor and headed the Academy's Women's Education and Home Development Programme. Until the institution of the Women's Programme, all rural development schemes were geared towards men.
During her nine years at Comilla, she was responsible for the organisation of village level training programmes for women on adult literacy; health education, sanitation and nutrition; agricultural extension; and creation of cooperatives to promote cottage crafts and other income generating activities. For two years she was also in charge of the publication section and for one year served as vice chairman of the Comilla Khadi Association.
A major task of the Comilla Women's Programme, as Tahrunnesa wrote in her pioneering report which was published in Bengali in 1966, and later in English under the title Village Women As I Saw Them, was to gather information about "the customs and restrictions which direct and control the daily lives of women, and in some cases, stand in the way of the development of their talents." 
Tahrunnesa went to the United States to study at Michigan State University, where she received a Master of Science degree in Agriculture Extension Education in 1968.
In 1972 she became the Director (Training) of the National Board of the Bangladesh Women's Rehabilitation and Welfare Foundation. She established the Women' Career Training Institute, the first institution in Bangladesh wholly devoted to career training for women. Intended for women war victims, it became the training model for the National Board.
Since 1974, she has served as Joint Director of the Women's Programme, Bangladesh's Integrated Rural Development Programme (IRDP).
She has written more than 15 papers and articles, and co-authored one book, Village Women of Bangladesh—Prospect for Change, with Sondra Zeidenstein.
Tahrunnesa Abdullah was the first Bangladeshi to receive the Ramon Magsaysay Award in 1978 in the Community Leadership category for "leading rural Bangladeshi Muslim women from the constraints of purdah toward more equal citizenship and fuller family responsibility".
Valerie Ann Taylor
Social Work
VALERIE ANN TAYLOR is a British born physiotherapist and philanthropist living in Dhaka, Bangladesh. She was born on February 8, 1944, in Bromley, Kent, UK. She is the founder of the Centre for the Rehabilitation of the Paralysed (CRP). Though British by citizenship, she has spent most of her working life in Bangladesh, treating and rehabilitating poor Bangladeshis suffering from neurological disorders. She is also a fellow of the Chartered Society of Physiotherapy (FCSP).
Valerie first came to Bangladesh with the Voluntary Service Overseas (VSO) in 1969 to work as a physiotherapist in the Christian Hospital, Chandraghona in the Chittagong Hill Tracts.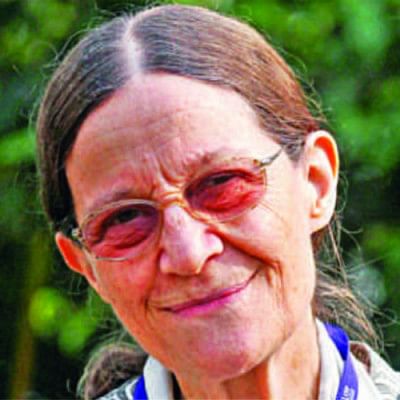 She began to take an interest in caring for the paralysed in Bangladesh when she saw the negligence with which patients suffering from spinal injuries were treated. In 1971, during the Liberation War, Valerie was evacuated. Though she was only obligated to serve for 15 months, Bangladesh left an impression on her. She came back to the country two months before independence, having  decided to devote herself to serving the paralysed in Bangladesh.
She was aware of the need for rehabilitation services for disabled people. This problem had become even more acute in the aftermath of the War of Independence. In 1973, Valerie returned to England to attempt to raise funds to establish a rehabilitation centre for the paralysed. She stayed in England for two years before returning in 1975. It took another four years before CRP was able to admit its first patients in 1979. During this time, Valerie worked in the Shaheed Suhrawardy Hospital in Dhaka and it was in this hospital that CRP had its first premises consisting of two cement store rooms which were used to treat the first spinally injured patients. CRP founded a permanent home and moved to Savar in mid 1990. Since then, CRP has grown to include a 100-bed hospital, in addition to providing other rehabilitation treatments. The centre provides recreational services including sports arenas and a swimming pool. The centre also provides vocational training for poorer patients so that they can acquire income-generating skills. Valerie Ann Taylor has devoted her entire life to serve some of the most neglected people in our society. She is also a legal guardian to two girls with disabilities, Joyti and Poppy.
In 1998 Valerie was awarded Bangladeshi citizenship by the then Prime Minister of Bangladesh, Sheikh Hasina. Despite officially taking a backseat at CRP some years ago, she remains the driving force behind the running and development of CRP.
Valerie Ann Taylor received the OBE (Order of the British Empire) in 1995 from Her Majesty Queen Elizabeth; the Arthur Eyre Brook Gold Medal in 1996 and the Bangladesh Independence Award in 2004. She has also received the National Social Service Award (2000), Anannya Top Ten Awards (2000), Millennium Award (2000), Dr. MR Khan and Anwara Trust Gold Medal (2001), Hakkani Mission Bangladesh Award (2001), Rokeya Shining Personality Award (2005), Mahatma Gandhi Peace Award (2009), Lifetime Achievement Award (2009) by Hope Foundation for Women & Children of Bangladesh (USA), Nova Southeastern University Award (2009) and innumerable other awards.
Muktijuddho Jadughar
(Liberation War Museum)
STARTING its journey on March 22, 1996, the Liberation War Museum, more commonly known among Bangladeshis as the Muktijuddho  Jadughar, has made a special place for itself in the hearts of millions. Located in a two-storied house in the capital's Segun Bagicha, the museum, an outcome of citizens' effort, does not just preserve history of the glorious Liberation War of 1971 but also through various programmes and activities engages with the new generation to make them aware of the history of their country.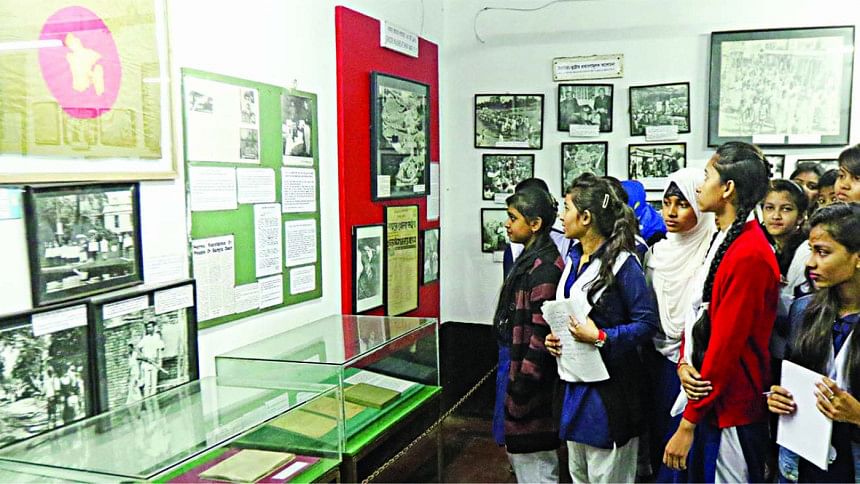 Two of its most popular youth programmes have been the Outreach and the Reach Out programme. Through the Outreach programme, started in 1997, students of educational institutions in and around Dhaka get the opportunity to visit the museum, while through the Reach Out programme, which began in 2001, two mobile museum buses take selected exhibits to schools and colleges in other districts of the country. Till date, more than 1,900 educational institutions have been covered and about nine lakh students have been reached. An oral history project of collecting incidents of the Liberation War is also being undertaken through these two programmes. So far, more than 28,000 oral histories have been collected.
Run by an eight-member trustee board, the six galleries of the museum offers a tour that starts with the early history of the country, gradually moving on to its struggle against all forms of oppression during the British and the Pakistan rule, finally leading to the Liberation War. Almost reaching its 20th year, the museum now has over 18,000 exhibits, but due to space constraints cannot display its whole collection at the same time.
In 2013, the museum acquired its own land in the capital's Agargaon and construction of a museum compound is underway. True to its nature of being a people's museum, the money for building the new structure is being raised through people's donation.
Besides the displays, a library and kiosks, the museum has a rich collection of books and audio-visual materials on the Liberation War of Bangladesh. The documents and exhibits of the museum were also used at the International Crimes Tribunal. Last year, the museum opened the Centre for Study of Genocide and Justice under which students and professionals can learn about the causes and context of genocide in the history of mankind through one-month long workshops. A seven-day long winter-school was also conducted last year under this programme.
Founder of the "International Coalition of Sites of Conscience", the museum brings together historic site museums from other parts of the world, sharing histories of atrocities, genocide and memories of people. The Jalladkhana (Slaughter House) killing field in Mirpur, from where remains of many martyrs were exhumed in 1999, was transformed into a memorial park to enable people to reflect on the atrocities carried out there and to realise the outcome of hatred and cruelty.
One of the most mentionable features of the museum is its large volunteer base. Young people from universities and colleges are actively engaged in different activities of the museum throughout the year. The museum holds a Victory Day festival with young children from educational institutions and also celebrates international days such as Hiroshima Day, Refugee Day and Non-Violence Day. Since 2013, the musuem has also been giving out the Bazlur Rahman Smriti Padak, an award given to journalists for reporting on Liberation War issues.