Teachers protest PM's remarks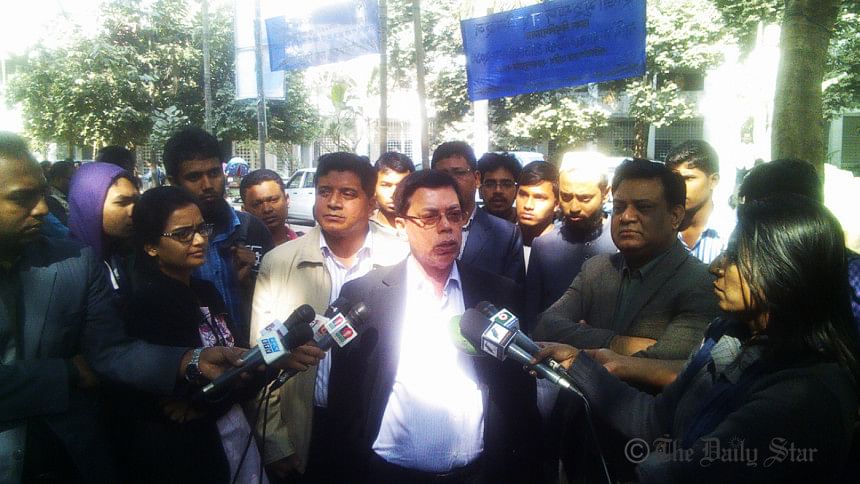 Public university teachers on strike demanding the removal of "pay disparity" in the new national pay scale protested the premier's warning against their class boycotts.
"Bangabandhu loved and honored teachers. Being Bangabandhu's daughter, she knows very well why she passed such a remark." said Prof Farid Uddin Ahmed, leader of the protesting teachers. 
"We're more concerned about the future of our beloved students than them (government)," said Ahmed, president of the Federation of Bangladesh University Teacher's Association (FBUTA).
Referring to the teachers, Prime Minister Sheikh Hasina said earlier in the afternoon that dignity cannot be achieved through waging movement.
"If you want dignity like that of a secretary, just resign and qualify the Public Service Commission exams and then become a secretary," she said while addressing a rally at Dhaka's Suhrawardy Udyan marking the Homecoming Day of Bangabandhu Sheikh Mujibur Rahman.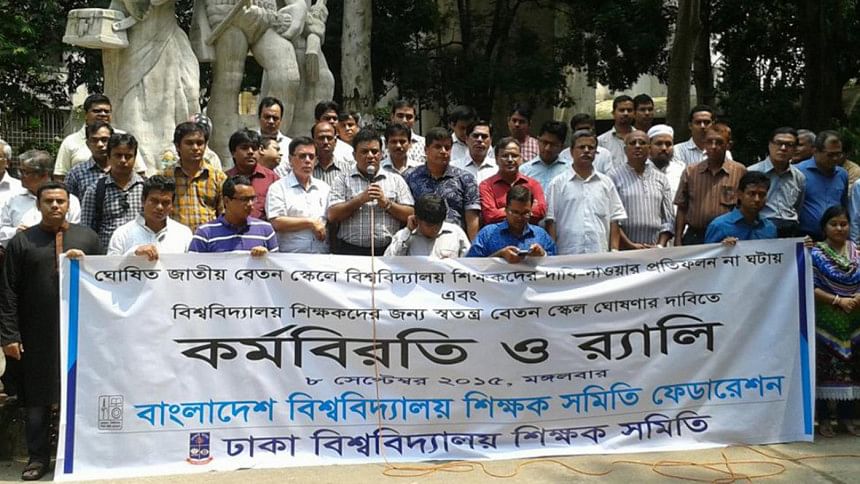 In a reaction to the premier's remark, Prof Farid said, "We don't want to be a secretary, rather we make secretaries. Any student can become a bureaucrat after passing with a third class in their undergraduate studies, but s/he must have the highest academic results in order to be a university teacher."
"Can you please tell us how we can get our dignity without staging protests?" he posed a question to the premier and requested for her advice.
The teacher also requested the prime minister to sit with them. "We have been trying to sit with her for the last eight months, but could not do so. If she sits with us for only 10 minutes, the problem will be solved."