Students block Dhaka-Mymensingh highway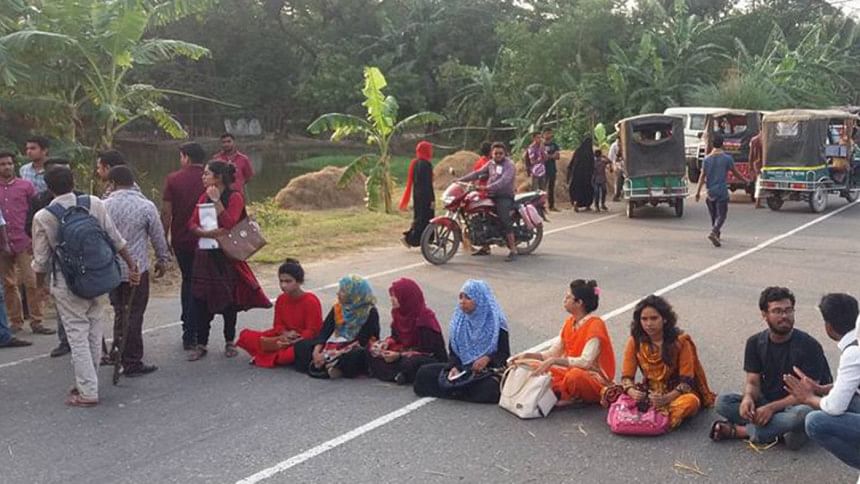 Students of Jatiya Kabi Kazi Nazrul Islam University today blocked Dhaka-Mymensingh highway for over two hours protesting an attack on their fellows by locals.
Several hundred students blocked the highway at Churkhai Beltoli in Sadar upazila and at Zero-point in Trishal around 4:30 pm, disrupting vehicular movement on the highway, said Md Jakiur Rahman, officer-in-charge of Trishal Police Station.
Some local people attacked the university students following an altercation after a truck bumped a bus carrying the students in Churkhai Beltoli area. At least 20 students and a teacher of the university were injured in the attack, Khandaker Shaker Ahmed, officer-in-charge (Investigation) of Kotwali Police Station.
The injured students were taken to different hospitals including at Mymensingh Medical College Hospital, said Sanjoy Kumar Mukherjee, assistant proctor of the university.
The agitated students also ransacked some 15 vehicles on the highway, police said.