SSJ to hold anti-militancy campaign in edu instts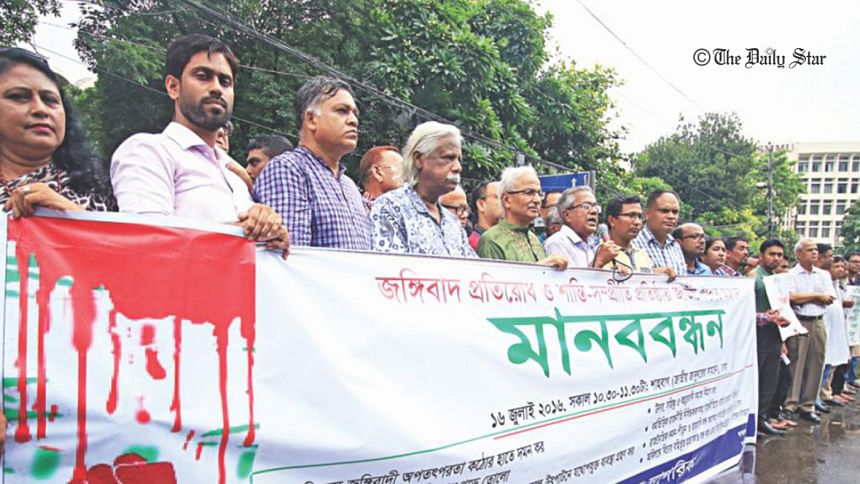 Sammilito Sangskritik Jote (SSJ) has taken a series of programmes with a view to expanding cultural activities in the educational institutions and creating awareness among school and college students against militancy and terrorism.
A two-week cultural workshop and cultural events will be organised at 500 educational institutions across the country in the first phase.
The cultural alliance took the decision at an executive meeting on August 1.
It will hand over a memorandum to Education Minister Nurul Islam Nahid on Sunday seeking necessary support for practicing culture in the educational institutions.
Alliance president Golam Quddus said, "Weak family ties and lack of cultural activities in educational institutions are two of the reasons that led the youths and students to the wrong path."
"Therefore, students should get them involved in cultural activities. 500 schools and colleges have been selected initially for expanding cultural education," he said.
This program will be conducted in 64 districts across the country, including the capital.
In the wake of the recent terror attacks, anti-terrorism human chains and other peaceful demonstrations are being staged across the country. Star file photo