SSJ announces 14-day programme marking Ekushey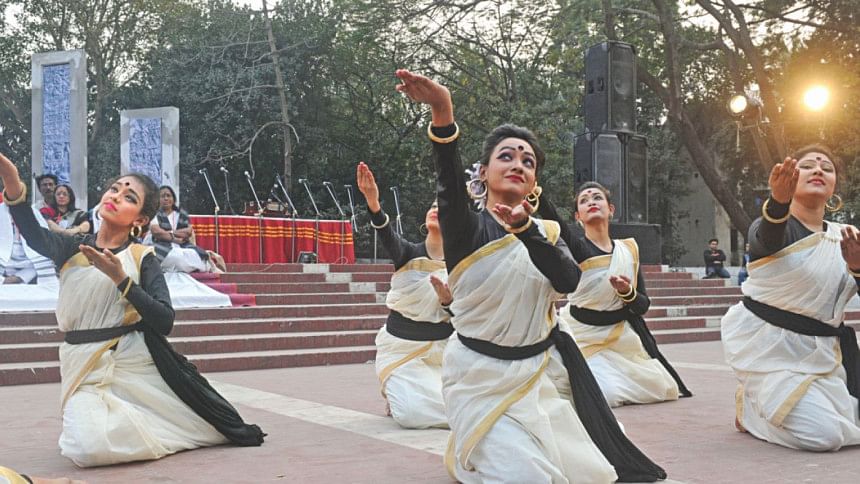 Marking the month of Amar Ekushey, Sammilito Sangskritik Jote (SSJ) is holding a 14-day programme at Central Shaheed Minar in the capital.
The inauguration ceremony of the event took place at Shaheed Minar premises on February 7 evening.
Language Movement veterans Justice Qazi Ebadul Haq, Professor Dr. Sharifa Khatun, Professor Fule Hossain, and Sabir Ahmed Chowdhury jointly inaugurated the programme.
Following the inauguration, one minute's silence was observed in memory of the martyrs of Language Movement and Liberation War.
SSJ president Golam Kuddus presided over the inauguration ceremony. Among others, SSJ members and noted cultural personalities Ramendu Majumdar, Nasiruddin Yousuff, Jhuna Chowdhury, Hasan Arif, and Fakir Alamgir spoke at the programme. 
Spondon presented a group dance at the event, while Samar Barua, Arif Rahman and Abida Rahman Setu presented solo musical performances.
The programme will take place at Shaheed Minar from February 7-17, and at Rabindra Sarobor, Dhanmondi from February 18-21.