Sonia assures PM of their common stand on Bangladesh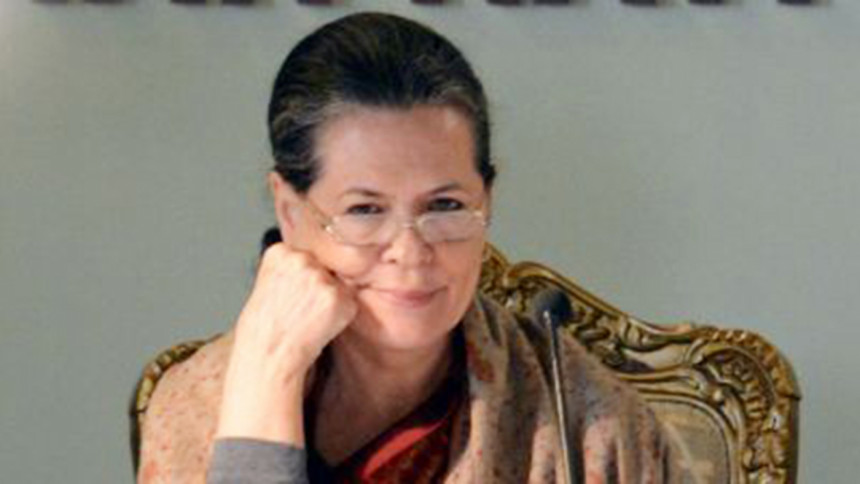 Indian National Congress President Sonia Gandhi today assured Prime Minister Sheikh Hasina of taking common stand of all political parties of India regarding next-door neighbor Bangladesh.
"There may have political differences among us ... but our stand is same with regards to our relations with Bangladesh," she said during a courtesy call on Prime Minister Sheikh Hasina at Rashtrapati Bhaban in New Delhi this evening.
Briefing reporters after the meeting, PM's Press Secretary Ihsanul Karim said Sonia Gandhi appreciated the culmination of the land boundary agreement between the two countries which was initiated by the Congress -led UPA government.
The prime minister shared with Sonia Gandhi her stride for socioeconomic uplift of Bangladesh. Sonia Gandhi highly praised Bangladesh's socioeconomic growth, the press secretary said.
As Sheikh Hasina highlighted the steps taken by her government to clamp down on militancy and terrorism, Sonia Gandhi said the menaces should be contained in iron hand.
Former prime minister Dr Manmohan Singh and National Congress Vice President Rahul Gandhi accompanied Sonia Gandhi.
Foreign Minister AH Mahmood Ali, Bangladesh High Commissioner to India Syed Moazzem Ali, PM's Principal Secretary Dr Kamal Abdul Naser Chowdhury, Foreign Secretary Shahidul Haque and Awami League Presidium Member Zafarullah Chowdhury were present.