2kgs gold, 100 mobile phone sets seized at Dhaka airport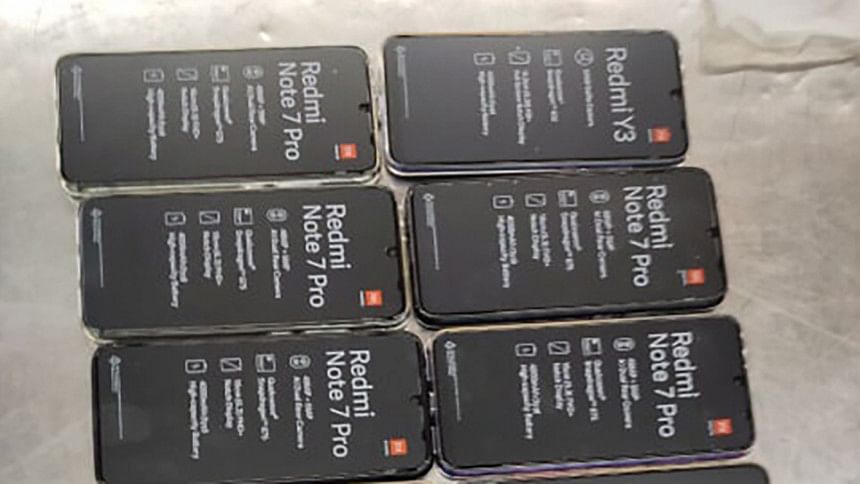 Customs Intelligence officials, in separate drives, seized 2.4 kilogrammes of gold and 100 mobile phone sets at Hazrat Shahjalal International Airport last night.
On secret information, custom officials challenged two passengers Sahabuddin and Monir Ahmed who landed at the airport from Dubai, said Sazzad Hossain, assistant commissioner of Customs in Dhaka.
They searched their bodies as well as their belongings and recovered 2.2kg gold from their possession, he added.
Meanwhile, the team, in another drive, recovered 200grams of gold and 100 mobile phone sets as those were not imported as per law, the custom official added.
No one was arrested over the recovery of gold and mobile phone sets, he said.